The Aldi Valentine's Day bouquet of red roses that will last for a year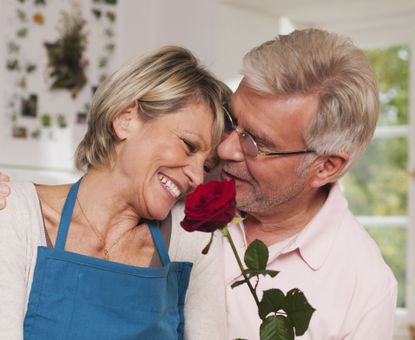 Every day can be Valentine's Day with this unique bunch of red roses.
With the 14th of February looming closer, people are beginning to think about Valentine's Day gift ideas and what is safer than a romantic bunch of red roses?
Having fresh flowers in the house can be such a treat and it's a sad sight when they start to wilt. If only they could last for longer…
Well this year, Aldi are selling a bouquet of 12 red roses that will last a whole year.
The red roses have been preserved to ensure they keep their shape and it is thought they will still smell and feel like roses. However some of their colour will be lost after a few months.
The preservation process sees the fresh cut roses treated with a solution which stops the growth of the rose. This ensures they look as lovely as ever for longer!
This unique bouquet will cost you more than you might think. The popular bargain retailer is selling the rose gift box for £49.99. But you won't need to buy roses for the rest of the year…
The 12 roses are presented in a pretty gift box but the stems have been removed so only the rose heads remain.
The roses will be available from Aldi only onlinefrom the 3rd of February.
This Valentine's gift is ideal for those who like to be organised as no longer will people have to wait until the 13th of February to buy fresh flowers. You can order this bouquet the week before and store them away before the big reveal on Valentine's Day.
This box of long-lasting roses would be lovely for any occasion, not just for Valentine's Day and with these roses having a longer life than other flowers, you could surprise someone at any time of the year!