Loves & Hates - Aidan Turner On The Things That Make Him Tick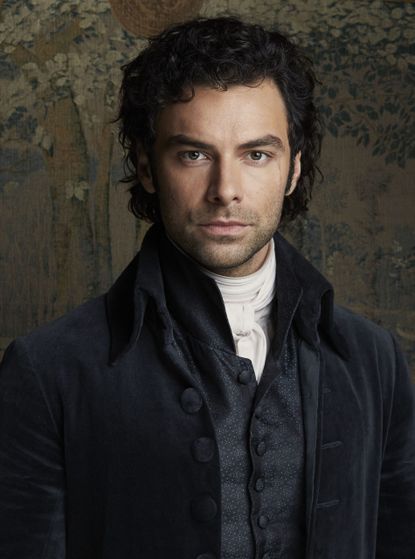 (Image credit: BBC Pictures)
Poldark star Aidan Turner, 33, is back as Cornish mine owner Ross Poldark in BBC One's hit period drama. He is single and lives in Dublin. Here, he shares some behind-the-scenes gossip about the new series, tells us all about his love of cornish pasties, and how much he hates social media...
What can we expect from the second series of Poldark? We pick it up where we left off from last year. Ross and Demelza have just lost their child, his company is down the pan, they're broke and he's been arrested. It looks like he's going to prison. It's a cheery beginning!
Have there been any challenges? The weather! We shot this series in the winter, which changed things dramatically. The wind was so strong on the moor in Cornwall that you couldn't hear the other actors speaking their lines, despite them being two feet away!
How does it feel to be a sex symbol? It's a little awkward. When you're doing love scenes, clothes tend to get discarded. You can't really escape that. But I wasn't thinking "Here's me being a sex symbol" when Poldark went for a swim in the sea.
What does your support network look like? We're lucky on Poldark because we all get on really well - myself and Heida [Reed], Kyle [Soller], Jack [Farthing] and Eleanor [Tomlinson] - and look after each other. We're like a big happy family... if that doesn't sound too cheesy!
How did you discover your passion for acting? I wasn't very academic, so when i left school i didn't want to go to college. I worked as an apprentice with my dad [an electrician] and knew manual labour wasn't where it was at either. Then I saw a notice up in Dublin's Gaiety School of Acting. I felt intimidated from the get-go and thought, that's just right for me. The sense of potential failure is a buzz.
My loves...
Dancing. I did ballroom and Latin American dancing for about ten years - I even represented Ireland.
Cornish pasties. I wasn't allowed to eat any while filming Poldark because I'd get fat - and I had to take my top off so much!
Playing pool. I have two pool tables, a bar and a big screen. That's what I'm doing when I should be focusing on my career!
Dublin. I don't get hassled when I'm there, which is really nice; I seem to slip under the radar. It changes slightly in London!
My hates...
Social media. I don't do any of it. There's probably a bunch of fake Twitter, Instagram and Facebook accounts for me out there! Getting my heart broken. I don't know anyone on this planet who it hasn't happened to. Love is love, it's the purest and rawest thing we have in life.
The gym. I'm inherently quite a lazy person and after a long day of work, the last thing you want to be doing is going to the ym. unfortunately, there's no little pill you can take to grow a six-pack!
Going commando. I found out filming Poldark that they didn't wear underwear at that time, which made it difficult to shoot some scenes. They would just tuck a shirt in and around. w&h
Natalie Whittle is a British journalist specialising in celebrity content in the women's lifestyle sector. She previously held the role of Celebrity Director at Woman & Home and has also worked at Prima, Red & Good Housekeeping.