This bargain gin and tonic plant gift smells so divine that I'm keeping it for myself!
A gin and tonic plant smells exactly like a G&T, so perfect to buy now to enjoy when you're doing Dry January. Who knew?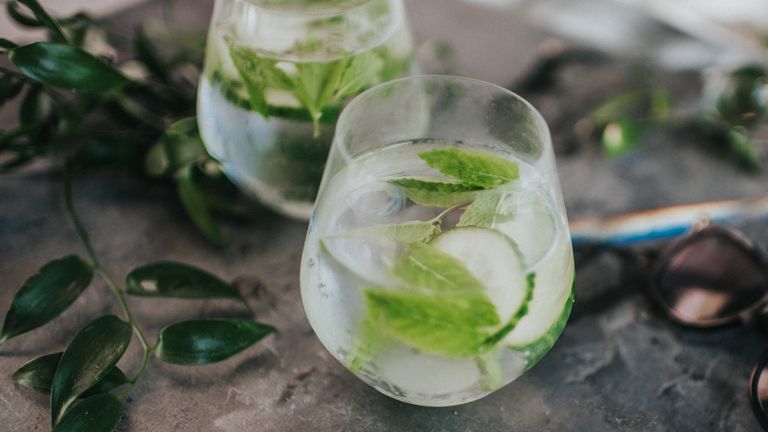 (Image credit: Getty Images / Catherine Falls Commercial)
Not heard of a gin and tonic plant before? You're not the only one. I didn't have a clue what it was either until I stumbled across one while trawling through the best Black Friday deals for Christmas gift ideas. I thought it would be great to give to my friend who's mad about both plants and drinking gin, but it smells so divine I'm keeping it myself.
There's always someone tricky to buy for at Christmas. Usually, I'd get my friend a bottle of fancy gin, but this year she announced she's going to do Dry January. So then I was at a loss at what to get her. That was until I discovered this gin and tonic plant. It's fancy plant name is "Eriostemon Myoporoides" but the reason it's called a gin and tonic plant is because once you rub the leaves it releases a mix of juniper and lemon aromas. Take one deep whiff and it's exactly like you're about to drink a G&T.
It's been sitting on my kitchen table for a few days now and I can't stop myself sniffing every time I walk past. It's divine. But that's not all. While it fits neatly in its 9cm pot right now, once on the patio it will grow bigger and the smell will get even better. This is because the sunshine helps to release all the aromas and oils naturally. I can't wait until I can sit out on the patio this summer with a G&T in my hand and all that scent! And, if you're not drinking, it's a guilt-free way to re-create some of the fun of indulging in a G&T, without actually indulging. But hurry, this gin and tonic plant is bound to sell out fast, especially as new customers can get £5 off by using promo code: FIVE4U.
Here's the full deal below.
I'm not very green fingered, so this is a great shrub for me as it's so easy to maintain. And, apparently, when it's in bloom the flowers add an even more refreshing smell to the mix. Let's just say I'm very happy I discovered what a gin and tonic plant is!
As for my friend, she may have to settle for a gift voucher!
Roll on, summer!
Faye M Smith is an award-winning journalist with over 15 years experience in the magazine industry. Her continued work in the area of natural health won her the coveted title of theHealth Food Manufacturers' Association (HFMA) Journalist of the Year Award 2021.
Currently Acting Health Editor across several brands including woman&home, Woman and Woman's Own, Faye specialises in writing about mental health, the menopause, and sex and relationships. In fact, having previously been the go-to sex columnist for Now magazine, there isn't much she won't discuss when it comes to women's health. This makes her the best person to review must-buy sex toys, describe how to have a mind-blowing orgasm or explain how to navigate sex in the shower without it ending in a medical emergency.
While not anti-gym, Faye's fitness routine is more focussed on finding inner balance rather than burning excess calories. An advocate of mindfulness, she loves power breathing, yoga and plenty of walking in nearby woodlands rather than a sweaty HIIT class. Follow her @fayetuned