The one-second home trick that could save you over £100 a year according to the experts
Saving money on household bills has never been simpler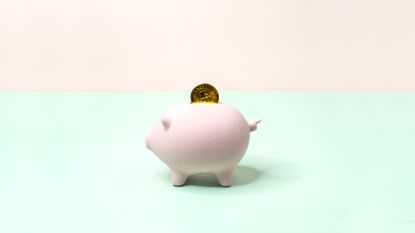 (Image credit: twomeows via Getty)
Saving money on household bills isn't always easy, but it seems there's one quick trick worth trying which might just save you over £100 a year, according to the experts.
While many of us are eager to save some money on household bills, with the uncertainty of recent times it's even more important to be a savvy saver. More of us are working from home than ever before as the effects of the pandemic and lockdown easing continue and many people might be concerned about their electricity bills rising. For others, it's the potential rise in the overall cost of living that isn't far from their mind.
But finding the most effective ways to reduce your bills isn't always easy. Now you can stop tossing and turning on your best pillow at night, trying to find the answers. Thankfully the experts at thinkmoney (opens in new tab) might just have the tip we've all been looking for – and all it takes is enjoying some natural light!
They've discovered that leaving a light on in your home reportedly costs a staggering £170 per year. Now that spring has definitely sprung, it's time to embrace the natural light that comes streaming through your windows.
Simply making sure you switch off any unnecessary lights or lamps if you're not using them may not sound very significant. But it seems it could save you some serious money throughout the year.
With the brighter months upon us, it's never been easier to make this small change.
And why not also look at changing your regular bulbs to LED? This could help you save a massive £152 off your annual bills.
How else can you save money on household bills?
If you're already quick to turn off your lights in the sunnier months, then there are plenty of other ways you can save yourself some money on household bills.
The experts at thinkmoney have found that the same trick can be applied to plugs. Turn off just one unnecessary plug each day and you could potentially save yourself an impressive £99 each year.
If you leave a single plug on that is not needed, you could be wasting 27p per day which soon adds up to a staggering £99 per year.
So, when you finish work, why not double-check what plugs really need to be left on?
The same can be said for your laptop. The temptation to leave it on standby after you finish work is often hard to resist. But thinkmoney uncovered that if you were to do that for 10 hours each night, you are wasting 2p per day or the equivalent of £7 per year.
While that doesn't sound like a lot, over a working lifetime this adds up to more than £300 – which could actually equal the cost of a brand-new laptop.
It seems that saving money on household bills can be even simpler than we imagine.
Will you be giving any of these easy home tricks a go?
Emma is a Senior Lifestyle Writer with six years of experience working in digital publishing. Her specialist areas including literature, the British Royal Family and knowing all there is to know about the latest TV shows on the BBC, ITV, Channel 4 and every streaming service out there. When she's not writing about the next unmissable show to add to your to-watch list or delving into royal protocol, you can find Emma cooking and watching yet more crime dramas.