MeacoDry Arete One 10L dehumidifier review
In our MeacoDry Arete One 10L Dehumidifier review, we find out how effective and practical this bit of kit is and ask whether it's worth the investment this winter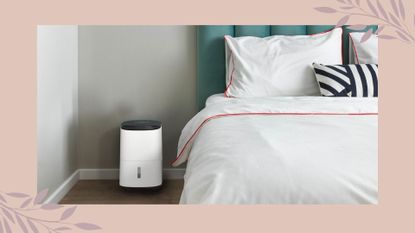 (Image credit: Meaco)
Considering its relatively compact size, we were impressed with its capacity and maximum extraction rate. Topped off with a fully controllable humidistat, soft running noise, and laundry mode this is a great buy.
Reasons to buy
+

Reasonably priced

+

Attractive

+

Easy to use

+

Quiet

+

Good extraction potential
Reasons to avoid
-

Not the largest capacity

-

Cannot purify and dehumidify at the same time
Why you can trust Woman & Home Our expert reviewers spend hours testing and comparing products and services so you can choose the best for you. Find out more about how we test.
In our expert MeacoDry Arete One 10L dehumidifier review, our tester evaluated the popular household appliance's performance by using it over the course of a few weeks, to get a feel for its efficiency, ease of use, value-for-money and overall practicality.
Dehumidifiers are the home accessories of the moment. The rather inopportune situation we currently face – namely, decreasing temperatures decreasing but rising energy prices – has many households looking for ways to manage their home without generating utility bills that can shock and awe.
Resisting the temptation to crank up the heating, though, means condensation on windows and dampness can all worm their way into our living spaces, causing mould prompting paint to start peeling despondently away from walls, and giving rooms a musty odour that can linger. That's before even going into the health risks associated with living in damp environments. This is where the best dehumidifier can save the day.
RRP: £159.99
Water tank capacity: 2.5 litres
Maximum extraction potential: 10 litres every 24 hours
Size: H47.2cm x 31.9cm x 23.7cm
Weight: 10.7 kg
Warranty: 5 years
This dehumidifier model combines a happily approachable price tag with the impressive functionality of more expensive models. Modern in form as well as function, it has a minimalist design with elegant curved edges which we love – it easily blends into any setting.
Our review of the MeacoDry Arete One 10L dehumidifier
In our MecoDry Arete One review, our tester evaluated this best-selling dehumidifier's ease of use, aesthetics, value for money, practicality, and overall performance. Here is what she thought of the dehumidifying appliance.
How well does the MeacoDry Arete One work?
When it comes to getting rid of that pesky vapour that loiters in the air and clings to our windows and walls, a dehumidifier is the most practical solution. It'll come as no surprise to learn, though, that they're not all created equal: some are more efficient than others, being able to extract a higher volume of liquid each day, allowing you to adjust their settings to match your specific environment and preferences, and doing it all with modest energy consumption.
We found this to be one such model. Needing as little as 5p's worth of energy an hour, It's designed to give you a solid bang for your buck. Its efficiency is helped along by its customisable humidistat: when we chose our optimal humidity level, this smart appliance whirred into action until it was reached.
At that point, it took a break before kicking in again when the humidity threshold was reached in the room. (Good levels of indoor humidity in cold weather are widely considered to be between 30% and 60%, FYI. Air that's too dry can aggravate skin, eyes, and respiratory conditions).
All dehumidifiers are good for drying clothes, but this one has a specially-designed laundry mode. When it's selected, the humidistat defaults to 35% to draw in as much moisture from the clothes as possible, while the fan spins on its highest setting to kick out air that speeds the process up even more, we noticed, when we aimed it at our clothes horse. Tumble dryers are all well and good, but cost considerably more to run.
In recent years, Meaco has established itself as a leading brand in the dehumidifier space, gaining airtime in the media for its efficient and reliable products. This model – the Arete One 10L – was released in 2022 as a smaller and more affordable version of its older, larger cousins.
How practical is the MeacoDry Arete One?
We found this dehumidifier super simple to use – there were only four buttons on the control panel to get ourselves acquainted with, and a cursory browse of the short instruction leaflet was all we needed to get it working its magic on our difficult-to-heat open-plan kitchen diner.
The water tank easily slides out and, as there's a cover on the top, we were able to transport it to the sink easily without the danger of it sloshing all over the floor – it also made this dehumidifier easy to clean.
It is capable of continuous drainage through a hose if you won't be around to empty the tank regularly – though said hose is not included. If using the tank, you can keep an eye on how full it's getting through a little window on the front of the appliance, which we found useful.
Given its slight figure, the Arete One 10L is relatively easy to store away when not in use, and there's a handy cord tidy built into the back, too. While a little hefty, it's not too weighty to lift, and there's a handle to help, which pops out of the control panel. Four wheels came in the box too – they need attaching but, once they're on, they make zipping the dehumidifier between rooms easy for those (like us) who are not gifted in the area of upper body strength
Image 1 of 3
Who is the MeacoDry Arete One for?
This is a compressor dehumidifier, which means it works by drawing in warm air and turning the moisture into condensation on a cold surface inside. This means it's most efficient working in rooms that are usually heated – think living rooms and bedrooms as opposed to garages and basements – although it can function adequately in temperatures as low as 5C. So, unless you're looking for a dehumidifier for a colder space than that, this model will work perfectly.
Designed to be effective in areas of up to 42m², this 10L Arete One is ideal for flats – if you can position it centrally it won't even need moving from room to room. That said, we think it's still a good choice for houses too, so don't discount it if you live in a larger space.
If you find drying clothes indoors to be a real slog in winter (solidarity, there) or the basket is often overflowing again before your last load is even close to being dry, this small-but-mighty appliance could be right up your street because the laundry mode makes drying laundry indoors more effective.
Is there a warranty?
Not only is there a warranty on this dehumidifier, but it's a pretty generous one. Lasting five years, it covers any defects or faults that haven't been caused by misuse or accidental damage. We think that makes this model excellent value for money.
Is it good value for money?
With the ability to collect up to 10 litres of liquid each day, reasonable running costs, dual usage and the added benefit of laundry mode, we think the cost is well justified. You could easily spend quite a bit more on a dehumidifier with the same capabilities.
What did we not like about the MeacoDry Arete One?
There really isn't much to bemoan here, in truth. Sure, the tank could be bigger (there are larger versions of this same dehumidifier, which are worth looking at if you want a more substantial capacity), but we like the overall size of the unit and aren't so bothered that we'd make the trade-off.
To function, this dehumidifier does need to be plugged in (there's no cordless option) and the cable, while long enough to reach most of our sockets from where we'd positioned it, isn't super generous in length. So, if you were planning to use it in a space where there aren't any power outlets nearby (the bathroom, perhaps) you'll likely need an extension cord.
Finally, if you're planning to use the air purifying function, it's worth knowing that this can't run at the same time as the dehumidifier – it's one or the other, we're afraid. If you have allergies and wanted this unit to help tackle the symptoms all year round, you might find you need a separate appliance to run alongside this when you're using its dehumidifying mode.
Does the MeacoDry Arete One have any unique features?
While not strictly unique (we've seen this feature on a couple of other models before) the child lock deserves a shout-out here. We have a very busy-fingered 18-month-old at home, who has a sixth sense when it comes to hunting down buttons and dials to play with. (We regularly go to the oven to retrieve our dinner, only to find it's barely started cooking thanks to him stealthy resetting the temperature.) Activating the child lock on this dehumidifier is done by holding the button down for a couple of seconds – then the machine is protected until you turn it off again.
Another lesser-seen (or should we say, heard) feature is the MeacoDry Arete One's happily quiet motor and fan. We were pleasantly surprised by how hushed the sounds of the motor were and had no problem watching TV, listening to music, or sleeping while it was on.
There is also the option of using this dehumidifier as the best air purifier too: something that might be handy in the warmer months, especially if you have allergies, to improve the quality of air in your home.
What do online shoppers think about the MeacoDry Arete One?
It seems that customers can't help but wax lyrical over this dehumidifier. On the Meaco site, 81 verified buyers have given it an average of 4.7 stars (out of five), citing its quiet motor, effectiveness in reducing dampness and efficiency for drying clothes – among other virtues.
Amazon shoppers have reviewed this model in their droves too: from 349 ratings, it's come out with a 4.7-star average. That's some serious consistency.
Meanwhile, the Meco brand itself has a score of 4.6 on Trustpilot, thanks to its seemingly solid customer service as well as its equally sound products.
MeacoDry Arete One 10L dehumidifier review: w&h verdict
This dehumidifier was the best of our overall review piece – combining a happily approachable price tag and impressive functionality when compared to more expensive models.
Modern in form as well as function, we loved the minimalist design with its elegant curved edges it easily blended into any room without feeling imposing.
Considering its relatively compact size, 10L, we were impressed with its capacity and maximum extraction rate – meaning it was effortlessly working to combat the dampness in any room.
Topped off with a fully controllable humidistat, almost undetectable running noise, laundry mode and child lock, we say this is a great buy for homes that may be prone to damp.
Sign up to our free daily email for the latest royal and entertainment news, interesting opinion, expert advice on styling and beauty trends, and no-nonsense guides to the health and wellness questions you want answered.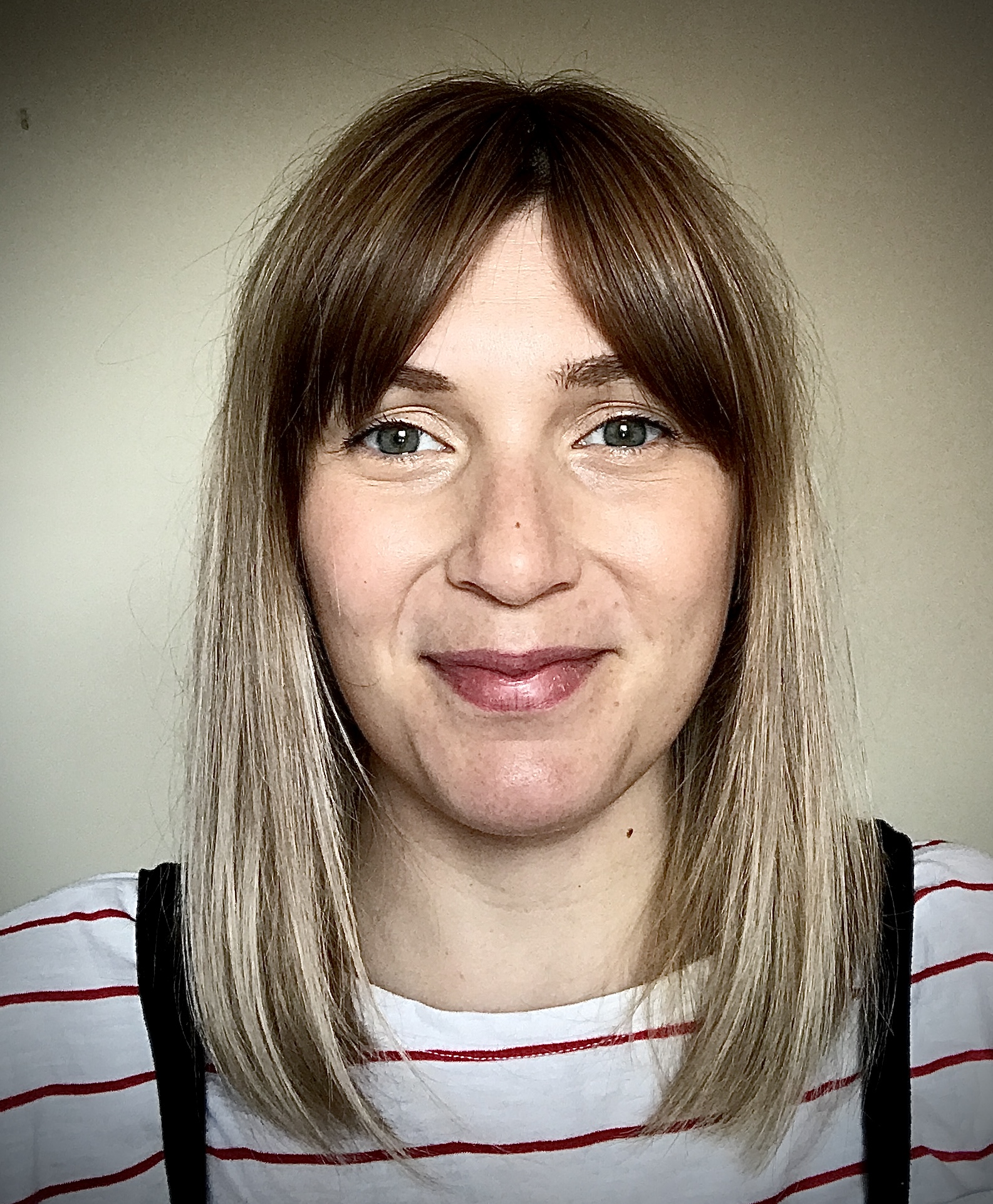 Jessica is a journalist and editor who works across print magazines and digital media. Specialising in food, she cut her teeth writing restaurant guides and reviews, before moving on to edit a food and drink magazine. It was her work there which saw her shortlisted for the Best Food Editor award by the British Society of Magazine Editors two years running. These days she works freelance, writing features and shopping guides as well as commissioning and editing content. She works with brands ranging from WIRED and BBC Food to The Independent, Ideal Home and Stylist.