Blueair Blue Pure Purifying Fan review
Cool down and remove pollen in style with this multifunctional Blueair Blue Pure Purifying Fan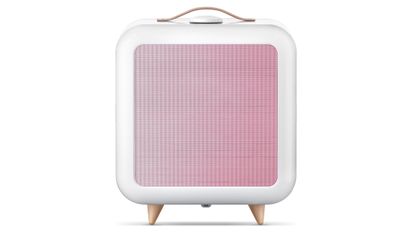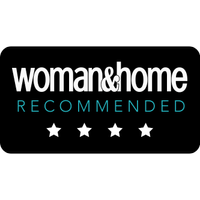 (Image credit: Blueair )
A stylish fan that simultaneously purifies air as it cools – a perfect piece of home technology for the summer
Reasons to buy
+

Dual functions (also a cooling fan)

+

Stylish design

+

Compact
Reasons to avoid
-

Pricier than equivalent air purifier

-

No air-quality sensor

-

No smart controls
Why you can trust Woman & Home Our expert reviewers spend hours testing and comparing products and services so you can choose the best for you. Find out more about how we test.
The Blueair Blue Pure Purifying Fan is the only machine among the best air purifiers we tested that operates as both an air purifier and as a cooling fan. While it purifies the air at any time of the year, it's especially useful in the summer because you get a blast of cool air rather than a subtle air exchange (which is the standard with air purifiers). This makes sense: if you're going to have an electric fan, it might as well also scrub the air clean as it passes through. It's an especially handy option if you have hayfever and summer allergies.
How we tested
When putting together our reviews to find the best air purifier on sale right now, we didn't just rely on reading the specs from the manufacturers. We carried out a series of tests with each air purifier, aided by an expensive high-end industrial air quality meter – the Met One Instruments Model 804 Handheld Particle Counter. How did this help us with our product trials? Well in short, we tested the room's initial air quality, tested it again after the air purifier had been used at its top setting for an hour, then compared the two sets of results to establish how well the air had been cleaned. The figures we focused on were the PM10 and PM2.5, primarily because these are the ones the World Health Organisation uses as benchmarks of air quality. These are particles measuring no more than 10 microns and no more than 2.5 microns respectively.
VIEW NOW: Blueair Blue Pure Purifying Fan, £249, Breathingspace.co.uk
Design
The Blueair Blue Pure Purifying Fan has a stylish Scandinavian industrial design that sets it apart from the other air purifiers that we tested – there's no desire (or need) to hide this out of sight. Its white, cube-like design measures W33 x D28 x H380cm and sits on the floor on four attractive rubber feet that match the colour of the brown synthetic leather handle on top. This, and the geometric pattern on the front grille, give it a classy look.
The rear, where the air is drawn in, is covered with a fabric mesh pre-filter. Like the Blueair Blue Pure 411, you can replace this with other colours to change the look, although it's hard to imagine you'd see the rear much anyway unless you have an open-plan space. The fan comes with two pre-filters: one blue and one grey.
Controls
The controls on this model are very similar to this air purifier's sibling – the Blueair Blue Pure 411; you have a single touch-sensitive circle on the top that cycles through three different fan speeds (and therefore purification and noise levels). It's simple and intuitive. Tap it to cycle the power from off to 1, 2 or 3. Subtle lights indicate power level and they dim after 7 seconds, saving energy and not disturbing sleep if this is located in a bedroom.
There is no companion app and or air-quality monitoring with this model, however. You simply pick a speed and let it get to work, just as you would with an ordinary fan.
Filtration
As mentioned, the first stage of filtration is via the fabric mesh pre-filter on the rear. Next, the air passes through a particle filter cartridge inside, which lasts for around six months and is simple to replace. A light on the top of the fan turns yellow after five months to alert you to buy a new filter and then red after six months to indicate it's time to change it.
Performance
The Blueair Blue Pure Purifying Fan's Clean Air Delivery Rate (CADR) is stated as 300m³/h (pollen). So if you want the air in your room to be changed five times an hour, your room can have a volume of up to 60m³ – that means, with a standard ceiling height of 2.5m, your room can measure up to 24m² to benefit fully from this machine.
On test, the fan removed 93% of PM2.5 particles and 95% of PM10 particles in an hour on its top setting. These results are not quite as good as the other machines we tested, but it's worth remembering that this isn't setting out to be solely an air purifier... In fact, this design is billed more as a cooling fan that also purifies the air. And as such, it's impressive.
During testing, we purposefully directed the fan away from the air quality meter, so we were measuring the improvement in air quality in the room generally. No doubt though, when the fan is pointing straight at you on a hot summer's day you'll get cleaner air.
Depending on the power level at which it's working, the Blueair Blue Pure Purifying Fan creates 31-56dB of noise. At level 1, it's whisper quiet – you'll hardly notice the sound among life's background hum. At 2 it's noticeable, but you get used to it. At 3 it's loud, even if you're at the other end of the room. That could be handy if white noise lulls you to sleep though.
Energy consumption is 30-61W.
Ongoing care
The rear fabric pre-filter is washable, and Blueair recommends vacuuming or washing this occasionally. As it is supplied with two of these filters, you can use the other one while the first is in the laundry.
It's recommended that you replace the filter cartridge inside after 6 months – when this is will obviously depend on how much use this fan/ air purifier actually gets throughout the year. The machine is so new that there's no UK price for the replacement filter cartridges yet, but in the US Blueair shop they cost $24.99 so they won't be too expensive.
Summing up… the Blueair Blue Pure Fan summary
This stylish, Scandinavian-designed fan sits in a new product category: fans that also purify the air. It's perfect for hayfever and summer allergy sufferers but, in the UK at least, less useful in winter. While its filtration significantly improves air quality, if you don't need a fan then the Blueair Blue Pure 411 is much cheaper, quieter, more compact and good enough for most rooms. If you want all that plus an air quality sensor and smart controls, then we suggest taking a look at the MeacoClean CA-HEPA 76x5 – it's both affordable and excellent when it comes to performance.
Sign up to our free daily email for the latest royal and entertainment news, interesting opinion, expert advice on styling and beauty trends, and no-nonsense guides to the health and wellness questions you want answered.
Caramel Quin is an experienced journalist and author who tests technology for newspapers, magazines, and online. She prides herself in real-world testing and her pet hates are jargon, pointless products, and over-complicated instruction manuals.
A self-proclaimed 'gadget girl', Caramel started out as an engineering graduate and spent the nineties on the staff of various computer and gadget mags, including launching Stuff magazine in both London and New York. In 2006 she won Best Writer in the BlackBerry Women & Technology Awards. And in 2011 she won the CEDIA award for Best Technology Feature, for a piece in Grand Designs magazine.