MeacoClean CA-HEPA 76x5 Wi-Fi air purifier review
Compact, affordable and smart controls – the Meaco is hard to fault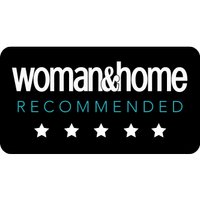 (Image credit: Meaco)
A brilliant, compact air purifier with smart controls, the Meaco is very quiet and convenient
Reasons to buy
+

Fairly compact and affordable

+

Air quality sensor

+

Smart controls
Why you can trust Woman & Home Our expert reviewers spend hours testing and comparing products and services so you can choose the best for you. Find out more about how we test.
woman&home newsletter
Sign up to our free daily email for the latest royal and entertainment news, interesting opinion, expert advice on styling and beauty trends, and no-nonsense guides to the health and wellness questions you want answered.
Thank you for signing up to . You will receive a verification email shortly.
There was a problem. Please refresh the page and try again.
The MeacoClean CA-HEPA 76x5 is Meaco's first ever smart air purifier (meaning it comes with a dedicated wi-fi app that allows you to control it from your phone). As the second smallest of the models we tested in order to crown the best air purifier (opens in new tab), it's fairly compact – a fact that has little impact on its value and power.
The main selling point of this piece of technology is that its affordability is well matched by a clever air quality sensor and smart controls. Its automatic mode means that it's quiet most of the time (it only gets loud when it really needs to) and the app lets you also track air quality, schedule its use and even add voice control.
You can buy the MeacoClean CA-HEPA 76x5 Wi-Fi direct from Meaco (opens in new tab) for £199.99. At the time of writing, retailers such as Amazon were selling it for exactly the same price and nowhere had it for less than £195. As with anything, it's always worth shopping around though.
Read more...
MeacoClean CA-HEPA 76x5 Wi-Fi design
A fairly compact piece of kit (W30.3x D27 x H49.7cm) the MeacoClean CA-HEPA 76x5 Wi-Fi is curvy, but a bit plain-looking. The all-white casing looks more attractive once switched on because the grilles on the top, where purified air is expelled, are illuminated with colourful LED lighting. There's also a discrete handle built into the top for easy maneuvering around the house.
When powered up, the Meaco cycles through seven light colours, before settling on a colour that represents the current air quality: blue for good (0-75 micrograms of PM2.5 particles per cubic metre), yellow for average (75-150 micrograms) and purple for poor (151+ micrograms). We'd have preferred more intuitive colours – green, amber and red are always easily understood – but the concept worked. It's reassuring to glance across to see blue light, without having to go and inspect the display at closer quarters to find out how the air is in your room.
MeacoClean CA-HEPA 76x5 Wi-Fi controls
Touch-sensitive buttons on the top let you control the filtration levels (high, medium, automatic or sleep), timer (turn off the display and automatically turn off the filter after 2, 4 or 6 hours), lighting and ioniser. There's also a child lock to stop little fingers fiddling, which was a smart addition.
We liked that you could use the Meaco on its automatic setting and get a measurement of the air quality, whenever it's in use, without installing an app. While it is a great feature, not everyone wants to bother with app control.
We did, of course, install the Smart Life app to see how well it functioned. Installation was largely straightforward, but a little fiddly to sync; the app can control a large range of smart home appliances and, at first, we couldn't connect to the Meaco because we'd picked the wrong appliance on the list (there are two different air purifiers on there and they look similar). Once we picked the right one, however, it was child's play.
The app is really impressive. It's easy to use and lets you control the appliance from anywhere, whether you're in the house or away from home – because you've used the app to connect it to your home Wi-Fi network. Essentially, this additional layer of tech replicates the controls on the top of the Meaco but with a few additions.
Firstly, you can see a graph of today's and yesterday's air quality (alongside cloud-sourced data on the air quality and temperature outside). Secondly, you can set up a timer. This function is perfect for a child's bedroom where, for example, you could set the air purifier to be off while they're at school but on the rest of the time. Or, in your own bedroom, you might only want it on overnight. The best thing is, if you had several of these air purifiers around the house, you could use the app to control them all. Finally, you can use the app to add Alexa or Google Assistant voice control.
MeacoClean CA-HEPA 76x5 Wi-Fi filtration
The Meaco uses a single filter cartridge that contains three layers of filtration. On the outside is a pre-filter to remove larger particles, including dust. Then there's a HEPA filter to remove even the smallest particles, followed by a charcoal filter for gases.
The filter is good for up to 2,200 hours of use – that's around three months of constant use night and day. You could choose to turn it off when you're out of the house, in which case the filter will last longer, but when you get home it will take the machine a little time to scrub the air clean. The filter change light will come on after less than 2,200 hours if the machine senses that its filter is blocked, which is why it's worth regularly dusting it.
MeacoClean CA-HEPA 76x5 Wi-Fi performance
Its Clean Air Delivery Rate (CADR) is stated as 380m³/h. (Its throughput is 173 and 96m³/h at lower settings.) This means that in a room with a volume of up to 76m³ the air will be cleaned five times an hour. (More specifically, if your room has a standard ceiling height of 2.5m it can measure up to 30m² to benefit from 5 clean air cycles an hour).
The Meaco's test results were excellent. On its top setting it removed 97% of PM2.5 and 98% of PM10 particles in an hour.
High and medium settings are quite loud at 56 and 43dB respectively – like fans – but its sleep mode is just 25dB. The automatic mode is great because it's very quiet once the air quality has been improved by any initial scrubbing – you won't even notice that it's on. This is the advantage of an air purifier with a built-in sensor: it won't be needlessly loud.
Energy consumption is 50W.
MeacoClean CA-HEPA 76x5 Wi-Fi care
You should dust the pre-filter (the mesh on the outside of the filter cartridge) every two weeks with a soft cloth. This just means popping the back open and pulling the filter cartridge out, so you can clean it all the way around.
The filter cartridge needs replacing after 2,200 hours of use, which is three months of constant use, or when it senses that its filter is blocked (that's why it's important to dust it). A light comes on to alert you when it's time to change filter, and replacements can be ordered from Meaco (opens in new tab) for £29.99.
Summing up… the MeacoClean CA-HEPA 76x5 Wi-Fi air purifier
The Meaco is a great little air purifier. It's one of the most compact we have tested and the smallest that features smart controls. Some people will like the app control (and even command it by voice), but everyone will appreciate the straightforward auto setting, which means the Meaco is whisper-quiet most of the time. You can just leave it on and let it do its job.
This machine is great value for money, but if you want something even smaller and more affordable then consider the Blueair Blue Pure 411 (opens in new tab). It also does a great job in an average-sized room, but it lacks the convenience of the Meaco's smart and automatic controls.
Caramel Quin is an experienced journalist and author who tests technology for newspapers, magazines, and online. She prides herself in real-world testing and her pet hates are jargon, pointless products, and over-complicated instruction manuals.
A self-proclaimed 'gadget girl', Caramel started out as an engineering graduate and spent the nineties on the staff of various computer and gadget mags, including launching Stuff magazine in both London and New York. In 2006 she won Best Writer in the BlackBerry Women & Technology Awards. And in 2011 she won the CEDIA award for Best Technology Feature, for a piece in Grand Designs magazine.