What it's like to have a life coach and what they will and won't do for your life
These women who've experienced having a life coach first-hand reveal the impact it had on their lives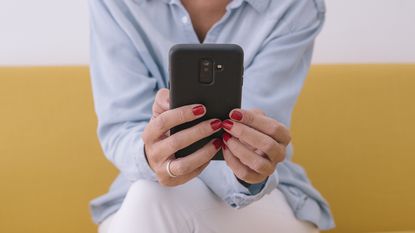 (Image credit: Getty)
For many of us, we use a sensible friend as a life coach. When we're stuck in a quandary and unsure of which way to turn, it can be tempting to 'outsource' our decision-making, turning to everyone from friends to colleagues in the hope that they'll answer the question, 'What should I do next?'
And for those hoping that life coaching will do just this, Jo Emerson, a confidence coach who specialises in helping people raise their self-esteem by rediscovering their authentic selves, has some insight to share.
"For me my main role as a coach is to provide a safe space for my client to really explore what is holding them back so that they can move forwards with confidence and clarity," she explains.
"My job is to ask questions, listen carefully and dig/prod a little to help people see where they are holding themselves back.
"I can be a guide, a cheerleader, a mentor, a mirror, a sounding board and provide counsel but it's the client who does the hard work of change."
Yes, you read the above right. Life coaching is a process that guides us in revealing the answers we have within ourselves, rather than a magic bullet that solves all of our worldly problems without us needing to put in any effort. And while your life coach can definitely play a nurturing/supportive role in your life, they may also deliver some hard truths.
"As coaches, our job is to make people feel comfortable with being uncomfortable, because this is where growth happens," says life coach Claire-Louise Adams (clairelouiseadams.co.uk).
"I ask my clients who they are when everything's going well but also who they are when things aren't going well. This helps give them a 360-degree view of who they are, and teaches them not to shy away from aspects of themselves that may be halting their progress."
We spoke to two women who've experienced life coaching first-hand and found out about the impact it had on their lives.
What it's like to have a life coach: These women reveal all
Ana, 42, a luxury travel blogger (mrsoaroundtheworld.com), worked with life coach Puja McClymont (pujamcclymont.com)
"I first met Puja on a retreat she was hosting. At the time I needed to work through some personal issues with my family, help myself reset and learn to prioritise my own needs. I was also undergoing IVF so needed to find strategies to help dial down my stress levels too. At the end of that same year, after five attempts, we learned that we couldn't conceive through IVF and started to consider adoption. The whole process has been demanding on my anxiety in that so much is out of my control. Once we had started the journey to adoption, the pandemic kicked in and I knew I needed some support for the challenges ahead.
"I contacted Puja and set up bi-weekly coaching sessions. I chose to work with Puja again because I liked her coaching style – she's very good at understanding who you are and your life's challenges as well as identifying your strengths, even when you don't feel like you have any.

"A lot of the work we have done has been based around my anxiety and developing techniques to manage it. Each week we are thrown another hurdle in the adoption process, so with all the ups and downs, it's been really helpful having someone impartial to rant to, to work through my overthinking with, and find things to celebrate even when the outlook remains uncertain – the latter is something Puja really excels at.
"I'm someone who doesn't shy away from investing in the help that I need and although I wasn't sure what I actually needed help with at each session, the hour unfolded easily and we were soon working through things that I may not have realised were troubling me. I knew that coaching wouldn't change my life – I had to do that – but the help with shifting my mindset and taking on a glass half full mentality, has been really life-affirming."
Sara Perkins, 52, co-founder and Chief Marketing Officer at Caper, worked with life coach Henny Flynn (reegroup.co.uk) creator of The Positive Menopause and host of The Regroup Hour podcast
"I first came across Henny when I was invited to be part of a menopause trial being led by MPowder which takes a nutritional and 360-degree approach to this stage of life for women. I had worked with coaches before, but was drawn to Henny because she takes both a practical and emotional approach to coaching, with an emphasis on self-care. I think there is often a misconception that coaching is about becoming high-achieving and acutely goal-focused, but I have found it to be much more about breaking down big challenges into manageable, bite-sized pieces and understanding your values. I sought Henny's support to help me find some calm and clarity amidst the overwhelming situation of having kids at home during lockdown, juggling career and family illness with a whole load of exhausting menopausal symptoms that only seemed to get worse the more stressed I was.
"I worked with Henny over the summer of 2020, and found her non-judgmental and calm presence in our sessions unbelievably helpful. The thing with coaching is that a skilled practitioner like Henny helps you to surface what you already know you need to do, and gives you the permission and the practical tools to make changes that could otherwise seem radical or overwhelming, so much easier. I still use tools Henny taught me every day, so my time with her has had a lasting impact. Just like with a good fitness coach encouraging you to stretch, eat well, and build the foundations of health, coaching does that for your life, in a way that's highly personal, creating a solid base you can work up from."
Miriam worked for woman&home for over five years and previously worked on the women's lifestyle magazines Woman and Woman's Own.