The Suunto 3 fitness tracker review
The Suunto 3 is clever enough to become your very own personal trainer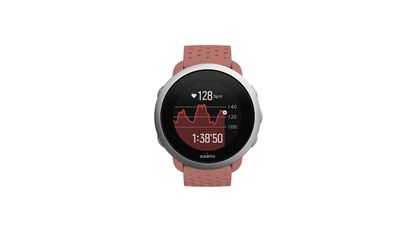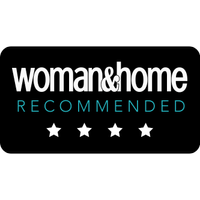 (Image credit: Suunto )
The Suunto 3 is a must-buy for women who want to notice real improvements to their fitness levels.
Reasons to buy
+

Comfortable to wear

+

Lightweight

+

Guidance training
Reasons to avoid
-

Not touchscreen

-

No built-in GPS
Why you can trust Woman & Home Our expert reviewers spend hours testing and comparing products and services so you can choose the best for you. Find out more about how we test.
woman&home newsletter
Sign up to our free daily email for the latest royal and entertainment news, interesting opinion, expert advice on styling and beauty trends, and no-nonsense guides to the health and wellness questions you want answered.
Thank you for signing up to . You will receive a verification email shortly.
There was a problem. Please refresh the page and try again.
Looking for a fitness tracker to help boost your health and wellbeing? The Suunto 3 – which offers guidance training and tracks your sleep at night – could be for you. How to be sure? We've put it through its paces from the moment it was unboxed so you can see if you think it's worth the investment.
I tested a wide selection of the best fitness trackers (opens in new tab) and considered how user-friendly they were, and whether the results they give are useful to boost your health and wellbeing. All fitness trackers we tested were worn for at least three different workouts for varying lengths of time, and also, overnight. Each tracker was also reconnected several times afterwards to check reliability.
Keep scrolling for the full review to see if this fitness tracker is the one for you.
Suunto 3 specifications
Heart rate sensor: Yes
Watch face dimensions: 43mm
Charge time: 2-3 hours
Battery lasts: up to 30hrs when using connected GPS
GPS: Only mobile-connected
Waterproof: Resistant up to 30m
Storage: No
Extra strap: No
Warranty: 2 years
Compatible with: Android 5.0 or later, iOS 11.0 or later
Who does the Suunto 3 suit?
The Suunto 3 will suit a fitness first-timer who wants a tracker to help take their workout up a notch.
What is the Suunto 3 like to use?
The Sunnato 3 is really quick to set up – all you have to do is download the Suunto app and input some of your personal data. I found it paired really easily via Bluetooth to my smartphone. It can then be used instantly to track your heart rate (bpm), steps, calories and sleep.
Want to help optimise your workout? While the main settings give you easy access to walking, running, cycling and swimming, you can even set it on modes to record anything else, from rollerskating to dancing or kayaking to martial arts. You just have to select which activity you'd like to do before you start and remember to stop the timer once you've finished. Afterwards, you'll get a logbook report detailing your heart rate, cadence, steps, calories and the intensity level you reached.
While this all seems easy, the biggest bugbear when using the Suunto 3 is that it does not have a touchscreen. Nowadays, it feels far more natural to tap and swipe on a device, but instead the Suunto 3 has five large buttons on the outside of the rim to control the fitness tracker.
Although the five buttons are raised and therefore easy to find in the middle of a workout, you do tend to spend quite a bit of time clicking through the options, which can feel a bit archaic at times. During one session, I clicked completely out of sync and ended up on a locked screen, which I couldn't get out of until I'd finished exercising and could take a proper look.
And while you may get used to the buttons, the way you scroll through the options can get a bit confusing. The bottom left button is the "back" function, so you can eventually return to the homescreen, and I relied on this a lot when I clicked through to the wrong sections.
A big bonus for me was that, once set up, the Suunto 3 allows you to get notifications from SMS, emails, social media or home security apps, such as Ring, on the move. However, as this fitness tracker only has connected GPS, to track the location of your workout you have to take your smartphone with you anyway.
The Suunto 3 design
While mainly sporty in nature, the design of the Suunto 3 is very appealing and could be worn both at the gym and in the office. And, out of all the wristbands I've tried and tested, this one was definitely the most flexible and most comfortable to wear, even when my wrist became sweaty.
The screen is a mix of colour and greyscale, but at 43mm it's large enough to see when you're on the move. You can pick from seven watch face designs, so you should find something you like from the digital and analogue selection. However, it's also worth noting that while the resolution of the display (218 x 218), is clear enough to read, it's not quite as high definition as some of the other fitness trackers on the market, so it does make the screen seem slightly dated in comparison.
How the Suunto 3 can help your fitness
The Suunto 3 is a great buy to track your activity levels and heart rate. Before you exercise, just select which activity you are doing beforehand and cancel it again afterwards. The screen is big, so as you are running, for example, you can see your heart rate and which intensity zone you are in, and how much harder you need to push yourself to get into the next one. I found this can really spur you on, even though on one run I wasn't wearing the Suunto 3 in quite the right position so my bpm reading was not that accurate.
What makes the Suunto 3 especially good for beginners, though, is that after knowing your basic stats (age, weight and how you perform during an activity), it can set you a weekly exercise plan, which even includes rest days. If you are totally new to exercise, this guidance training can be a great way to start, although there were times I just wanted to do my own thing.
A really nice touch is that the Suunto 3 will let you know how long you need to recover after each exercise in order to give your body time to rest. This was a real eye opener – it advised me to wait 10 hours after one 90-minute walk before doing any more exercise. This is something that I wouldn't have done and it may be the reason I haven't been getting the results I've wanted.
And, while using the Suunto app to view your stats is recommended, this fitness tracker also has a logbook where you can see your most recent workouts and stats (including charts) clearly.
How the Suunto 3 can help your health and wellbeing
The Suunto 3 is predominantly for tracking heart rate and activity levels, but it can also help you sleep better. A great feature of this fitness tracker is that it lets you set your own sleep target, and then tracks the level of quality sleep you get each night (based on how much you move and your bpm). It's a really good way to show how what you are doing during the day is affecting your sleep. On the Suunto 3 tracker itself, you can see a week's worth of your sleep data.
Plus, after your workout, the Suunto 3 will ask you to record how you are feeling emotionally. While it can't offer any therapy if you're feeling low, this simple addition to the Suunto 3 will help you see the correlation between exercise and the release of mood-boosting endorphins.
Is the Suunto 3 designed for women?
The Suunto 3 has definitely been designed with women in mind. I trialled the Granite Red version, which is a dusky pink shade, and looks stylish and versatile. Although the watch face is quite chunky, at just 36g this fitness tracker doesn't feel too weighty to wear on a daily basis. The strap has been designed for a 120mm-210mm wrist size. My wrists are quite small and I found that I had plenty more options if I needed to make it tighter.
Battery use and charging the Suunto 3
How long the battery lasts will depend on how you use the Suunto 3 – this can be anything from 30 hours if you are using it with GPS to 10 days. I was using it a lot to set up and try out the different functions, and the battery lasted longer than a lot of the other trackers I've tested.
If you lose your Suunto 3 charging cable, you can buy a replacement on the Suunto website (opens in new tab) for £25.
Suunto 3 reviews: how does it rank online?
Online reviews for the Suunto 3 are mainly positive, with many users praising the fitness guidance, which is based on any fitness scores you've already recorded, so that it can push you harder as you improve.
Many of the negative reviews were about the screen not being high definition enough and some people questioned the accuracy of some of the recordings. There were definitely a couple of occasions where I felt the bpm reading wasn't entirely accurate, either.
Is the Suunto 3 worth buying?
If you are happy without a touchscreen, then the Suunto 3 is definitely worth investing in. It has just the right amount of functionality to suit beginners and intermediates, so it will definitely last a good while before you'll want to upgrade.
Faye M Smith is an award-winning journalist with over 15 years experience in the magazine industry. Her continued work in the area of natural health won her the coveted title of the Health Food Manufacturers' Association (HFMA) Journalist of the Year Award 2021. Currently Health Editor across several brands including woman&home, Woman and Woman's Own, Faye specialises in writing about mental health, the menopause, and sex and relationships.