Caregiver burnout: "You must prepare early so you're not firefighting through your tears"
Caregiver burnout is a serious problem, here an expert explains the symptoms to look for and where to get help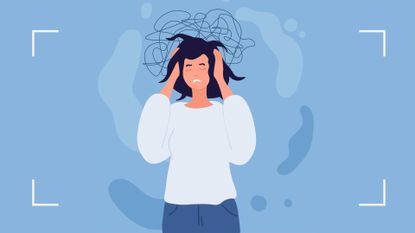 (Image credit: Getty Images)
woman&home newsletter
Sign up to our free daily email for the latest royal and entertainment news, interesting opinion, expert advice on styling and beauty trends, and no-nonsense guides to the health and wellness questions you want answered.
Thank you for signing up to Woman & Home. You will receive a verification email shortly.
There was a problem. Please refresh the page and try again.
Caregiver burnout isn't something anyone thinks about when they begin caring for an elderly relative, friend, partner, or loved one. The focus is on whether they're going to manage and how the support system will work practically. But it's a condition that's become all too common in recent years.
Research from Carers UK reveals that 84% of unpaid carers feel more stressed because of their responsibilities, while 50% have said that they have experienced feelings of depression. Women also appear to be worst affected, as we make up 60% of informal carers in the UK and we are four times more likely than men to be forced to give up work due to these responsibilities.
The numbers are adding up and it's getting to the point now where, Will Donnelly, one of the UK's leading later living experts, says, we may be faced with "one of the biggest mental health crises across the country." So, what is caregiver burnout, how do you know you're experiencing it, and how can you recover from burnout? Here, we speak to the experts and one woman who went through it herself.
What is caregiver burnout?
Caregiver burnout is when you are at least part-responsible physically, emotionally, or financially for somebody else and you find yourself in a state of complete emotional burnout and exhaustion because of those responsibilities.
"The aging population and the coronavirus pandemic have caused many caregivers to reduce their hours or quit their jobs," says Donnelly, who is also the co-founder of Lottie, a free service that helps people find the best care homes and retirement communities. "Whether you're juggling full-time work alongside your duties, or you're an unpaid carer for a loved one, you're more likely to experience stress, burnout, and depression."
Caregiver burnout symptoms
1. Higher stress levels
"As a carer, it's understandable to be focused on your elderly loved one," says Donnelly. "However, you may not realize that your wellbeing is suffering too. Too much stress over a long period can negatively affect your health and wellbeing."
Watch for the difference between stress vs burnout, he says, when you start feeling constantly overwhelmed, worried, and easily irritated by those around you.
2. Financial worry
Financial worry is not unique to caregiver burnout but it's one of the most common symptoms of this particular cause of chronic stress due to the added pressure of caring for another person's wellbeing.
"For example, you may have to financially support an elderly loved one or take unpaid leave," says Donnelly, but it's not only the short-term impact on finances that he says causes financial worry. "Many caregivers also may neglect planning for their own retirement as they care for an elderly relative, which can leave working carers unable to deal with stress, feeling worried and anxious about money."
For those living in the UK, this is only compounded by the fact that costs have been rising since late 2021. "Consumer price inflation has continued to rise to its highest level in almost 30 years, and this has had a huge impact on carers," he says.
3. Sleep problems
Sleep problems, like waking up early, trouble staying asleep, and insomnia, tend to affect many people experiencing burnout but those caring for others are significantly affected, a study by the University of Sevilla found after researching the impact of chronic stress on nurses.
As well as confirming a strong link between burnout and a higher incidence of serious sleep problems, the study found that those who worked longer hours with less organization or awareness of when they would be working next were also more likely to suffer from burnout in the first place. Psychological demands of the nurses' patients and a lack of support from others were also found to be two huge contributing factors, which are also issues many other caregivers face regularly.
4. Feeling like you don't have time for other activities
One of the most common symptoms of burnout affecting those in the care sector more widely is feeling like life has become limited to work, which is caregiving in this case, according to a new study by Ghent University Hospital.
They found that burnout in caregivers, whether that be nurses, doctors, or other physicians, tends to work in a five-stage model. If someone is under pressure and unable to form positive coping strategies due to the level of stress they're experiencing, the risk progresses from the first to the second stage, where people tend to feel like caregiving has taken over their life.
If you're looking after a parent, friend, partner, or loved one, you may not recognize this feeling or you may feel guilty for not spending all your time with them, but it's a real symptom of caregiver burnout so you should aim to still prioritize activities such as socializing and exercise where possible.
"Life becomes limited to work and taking care of business, while family, social life and personal priorities are neglected and suffer and common stress symptoms appear, which affect the person emotionally, but also physically," study leads said.
5. Feeling like you've failed
The same study found that when this chronic stress develops, people tend to develop a real feeling of failure and a sense of powerlessness. In a caregiving sense, you might feel like you just can't do enough to support your loved one, no matter how hard you try.
If not managed, the researchers found, this quickly develops into despair and disillusionment. "People do not see a way out of the situation and become resigned and indifferent," they say.
"Taking care of your own wellbeing isn't a luxury, it's a necessity," Donnelly reminds us. "Too much stress over time can lead to serious burnout, a condition where symptoms of exhaustion, feeling helpless, and procrastination are common."
It's important to recognize that caregiver burnout will affect everyone differently though. Some people will be able to learn how to avoid burnout, while others may need professional help. Burnout can even affect those who are not caring for their loved ones full time, as Nicola, 60, experienced.
"The stress was mainly the uncertainty"
Nicola, 60, UK
My father, a charismatic, energetic, and social chap who loved life, was suddenly living alone in his 80s after having lost his wife. The first year after she died, he tried really hard, but his health began to deteriorate. The stuffing had been knocked out of him.
He began to have the occasional fall, each time being taken to the hospital for a night to be checked over. My sister and I had always gone down and visited him every weekend but it was becoming increasingly clear that he wouldn't be able to live alone for much longer. After one hospital visit, the staff rang to say they couldn't release him home alone.
My sister and I literally didn't know what to do, where to get information on possible interim care facilities, where to find advice, and information about what was available to us. This is the biggest challenge, your complete ignorance of elderly care until it's an emergency. I say to all my friends with aging parents now, there's no point in being in denial, you must prepare early so that you're not left firefighting through your tears.
For us, the stress was mainly the uncertainty of not knowing what was coming next, waiting for the phone call in the middle of the night that he'd fallen going to the bathroom, or that he was back in the hospital. The call means one of you had to ditch work somehow and jump on a train.
You feel very helpless when you're so far away, added to the emotional turmoil of watching your beloved father becoming frailer and frailer, and not knowing what to do for the best. And of course, the guilt that you aren't simply moving in with them to become their full-time carer.
Even when we did find a care home for him, they called us a few months later and said they could no longer come with his needs as there was no resident nurse there. So we had to move him again, more stress for him and us. All on top of his determination that he wanted to go home, which he voiced daily pretty much until the week he died.
The one thing that would have made life easier is readily available, centralized information on care options. Perhaps a Q&A on the stages you'll probably face, like interim care, live-in carers, and residential homes. Generally, this information is fragmented, and most people rely on anecdotal evidence from friends and neighbors.
What help is there for caregiver burnout?
Financial help: You may be entitled to certain benefits paid for by the Government, says Lottie's Seniorcare department. "It's worth checking via a benefits calculator, as you may also be able to claim for support with your council tax or help with fuel costs."
Practical support: If you want to recover from burnout, then it's important to get support from outside sources. "All carers are entitled to a carer's assessment from their local council, so you may be able to ask for additional support, especially if you're a working carer," they say.
Confide in those around you: Opening up about how you're feeling, or finding a therapist, can be a huge relief. "Your close friends or family may be able to support you and help with caring for your elderly parent, to alleviate some pressure off you."
Contact a local support group: Alternatively, you might find it helpful to speak to those in the same situation as you. "A quick search online will show you any local support groups for you to attend."
Sign up to our free daily email for the latest royal and entertainment news, interesting opinion, expert advice on styling and beauty trends, and no-nonsense guides to the health and wellness questions you want answered.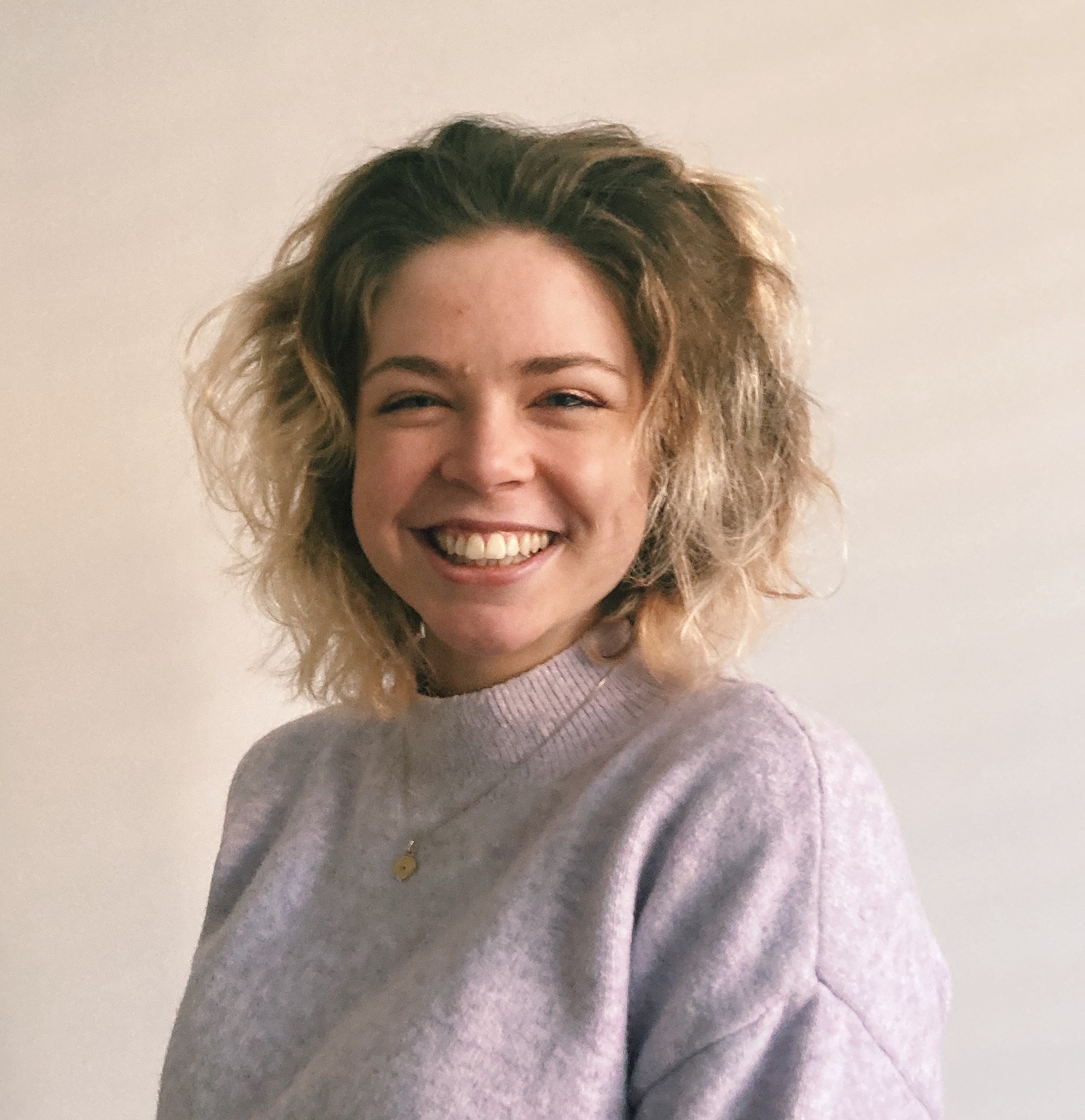 A digital health journalist with over six years of experience writing and editing for UK publications, Grace has covered the world of health and wellbeing extensively for Cosmopolitan, The i Paper and more.
She started her career writing about the complexities of sex and relationships, before combining personal hobbies with professional and writing about fitness. Everything from the best protein powder to sleep technology, the latest health trend to nutrition essentials, Grace has a huge spectrum of interests in the wellness sphere. Having reported on the coronavirus pandemic since the very first swab, she now also counts public health among them.