These wellness trends are set to take over in 2020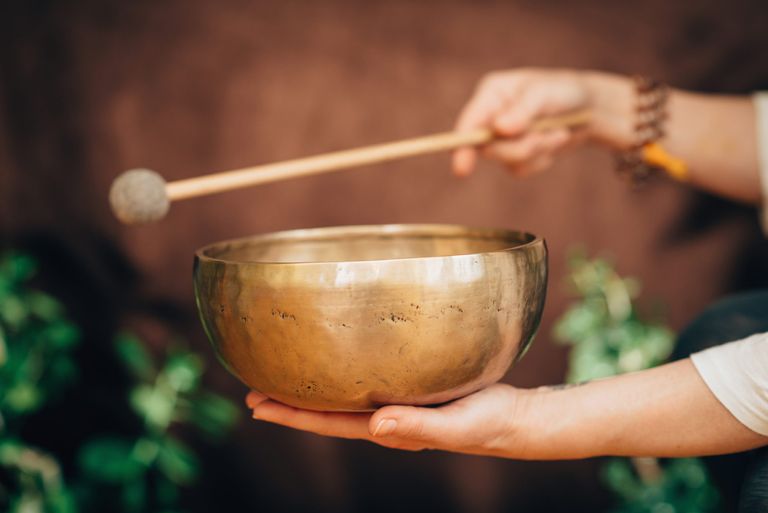 (Image credit: Getty)
With only few more months of 2019 left, it's no wonder wellness aficionados are already looking ahead to forecast what's going dominate trends in the next calendar year.
And to help us on our way health and wellbeing brand Gear Hungry has examined Google Trend Data between 2018 and 2019 to look at what we've been popping into the search button in a bid to get our next wellness hit.
Here are the top 5.
CBD Skincare (searches up by 376 per cent)
From CBD face and body creams to oils and everything in between CBD has taken over our beauty bags, with promises of leaving our skin feel nourished, rejuvenated and more. CBD (cannabidiol) is the non psycho active strain of cannabis or hemp, and according to qualified wellness coach Daniel Mason it holds a lot of promise as a key skincare ingredient.
He said, "CBD holds great healing properties and acts as a great anti-inflammatory. Many acne sufferers are turning to CBD as it calms the skin, eases redness and aids in cell renewal.
"Also, if you are seeking an anti-ageing ingredient, CBD is likely to fast become your go-to ingredient for its antioxidant properties and its ability to reverse damage caused by free radicals".
And in further evidence that CBD is booming, there's even a store in Marylebone dedicated to selling CBD products called The Drug.Store while figures from Centre for Medicinal Cannabisshow that there are 1.3 million regular users in the UK.
MORE:Our round-up of the best CBD oils on offer - to help with stress and anxiety
Sound Bath Healing (searches up by 285 per cent)
You're not anyone until you've had a sound/gong bath – I joined the club earlier this year by attending a gong bath session with Jasmine Hemsley at Psycle alongside a colleague. There's very little not to love about lying down in a candle strewn room and having various sounds and gongs played over you in an effort to calm the mind and tune into the body's internal frequencies.
Virtual wellness (searches up by 242 per cent)
No time to go to your local studio, or work from home for the majority of the week? Well have no fear you can simply join a growing group of people using virtual wellness products, that bring classes to them. A friend recommended Yoga with Adriene – find it on Youtube – though I've still yet to take this up, but there are plenty of options out there from the 7-minute workout app to the Body Coach's Lean in 15 workouts. And for those prepared to invest in equipment, Pelaton offers at-home studio cycling, with celeb fans including Piers Morgan.
Breathing Apps (up 219 per cent)
Oxygen is essential for the proper functioning of cells in your body. But with the frantic pace of life, it's probable that not many of us actually take the time to consciously breathe in and out and slow down both our bodies and minds. Studies have shown that practising just 25 minutes of breathing techniques can calm the mind, improve cognitive function and boost energy levels. We can't think of a better excuse to download an app such as Breathing Zone (£3.99, Google Play/Apple Store).
Wellness retreats (up 182 per cent)
It's goodbye boozy break and hello to mountaintop meditation retreat serving up plant-based food, juices in place of cocktails and a whole lot of wellness wisdom. As we increasingly put self-care at the top of our priority list, it's no wonder that we're scheduling more restorative retreats into our calendars.