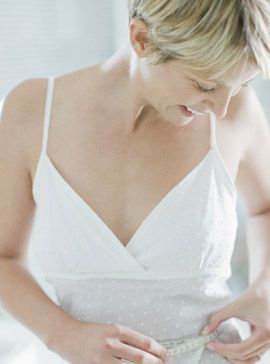 Elle Macpherson swears by the Clean and Lean diet plan, created by her trainer James Duigan...
How do A-listers like Elle Macpherson, Rosie Huntington-Whiteley, Lara Stone and even Hugh Grant stay trim? With the Clean and Lean Diet!
Created by personal trainer James Duigan, the Clean and Lean Diet works on the principle that your body wants to be lean and fit, not sluggish and round, as that is its natural state. He says the body does not cling onto fat, as many people believe. It is only when you eat processed foods and drinks and your body becomes full of toxins that fat sticks. That is because the fat clings to the toxins, causing fat to develop on the hips, thighs, bum and tummy.
In his new book, outlined here, James shows you how to eat, exercise andensure you stay motivated to get that lean and healthy body you longfor.
Dieting is a waste of time, according to James, who says that they only work short term. This is why it's impossible to keep the weight off. While it is possible to drop a dress size by existing on low-fat food and diet fizzy drinks, the weight will inevitably pile back on because your body is full of toxins. Toxins are stored in your fat cells and can lead to such diseases as diabetes, heart disease, and cancer. Toxins are the reason you get headachy and tired when you start to diet and they make it harder to lose weight when you diet. If you clean them out of your body, you will find it much easier to lose weight.
But following the Clean and Diet doesn't mean boring and bland meals. You can drink coffee every day on the Clean and Lean Diet and even have a 'cheat meal' one day a week. Just follow the simple rules of the diet to keep the weight off.
Find out more about the Clean and Lean Diet below, and how it could help you keep the pounds off for good...
Find more diet tips
Where Are Toxins Found?
These are the most fattening toxins: Sugar Alcohol Fizzy drinks Processed foods Processed 'diet' foods Excess Caffeine Cortisol - the stress hormone Find more diet tips
What Foods Are Clean?
Foods that haven't changed much from their natural state Foods that don't need any fake flavour added Anything that doesn't last for months and months, that goes off within a short while Foods that have fewer than 5 or 6 ingredients Any foods that don't have ingredients that you can't pronounce or recognise, and that don't have sugar as their main (or top 3) ingredient Foods that don't make you bloated or gassy Foods that satisfy you Find more diet tips
How To Give Up Sugar
Don't use it as a reward. Reward yourself with something else instead, like a beauty treatment or a new book. Eat plenty of chromium, it will help control your blood-sugar levels and banish sugar cravings. It can be found in eggs, molasses, liver, kidney, wholegrains, nuts, mushrooms and asparagus. It shouldn't be eaten in large quantities if you are diabetic. You could also take the Bodyism Body Brilliance supplements. They are packed with chromium and cinnamon, which helps regulate your blood-sugar levels. Supplement your diet with glutamine - an amino acid that squashed sugar cravings. It can be found in most health shops. Take one tablespoon in a small glass of water whenever you get a sugar craving. Eat dark meat - sugar cravings often come from a lack of protein in your diet. Find more diet tips
Avoid Alcohol
Alcohol is just as bad as sugar. It is essentially a poison that stimulates the production of oestrogen, promoting fat storage and decreasing muscle growth. So it's a good idea to not touch alcohol until you've reached your goal weight, and then only drink low-calorie alcohol such as vodka with mineral water and a squeeze of lemon or lime. Of course, allow yourself the occasional treat...! Find more diet tips
Avoid Wheat
Wheat and wheat products convert to sugar faster than any other grain. Most breads, pasta and cereal consist mostly of wheat, which is why you need to limit them to lose weight and tone up. If your stomach bloats out just below your belly button, it is a classic sign that you are wheat or gluten intolerant. By cutting out wheat and gluten and all foods containing them, you'll lose weight and your stomach will eventually become flat. Find more diet tips
Stop Stressing
Stress is one of the biggest causes of excess fat. even if you are doing everything else correctly, but you are stressed, you will still have a little tummy, and a thick waist. This is because our body releases more of the stress hormone called cortisol when we are stressed, which prepares out muscles for a 'fight or flight' response. Because the stresses we face today don't actually mean we have to run away or fight, the cortisol turns to fat and can wear out your immune system or increase your risk of serious illness. Try eating more of these stress-reducing foods too: Berries: Packed with Vitamin C, which helps the body to deal with stress. Green vegetables: Help to replenish the body with vitamins in times of stress Turkey: Contains an amino acid called L-Tryptophan, which releases serotonin (a calming, feel-good hormone) into the body. Sweet potato: They satisfy a carb craving, but contain more fibre and vitamins than white potatoes. Avocados: They contain good fats and potassium to lower your blood pressure Nuts: They help boost a battered immune system and are full of b vitamins, which help to lower stress levels Find more diet tips
Too much exercise can make you fat?
If exercising makes you stressed - either because you are doing too much of it or because you are running around trying to fit in gym time - then it might make you fat because of all the cortisol you're producing. Try cutting down on gym time, and trying one cardio session and a yoga or pilates session to calm you down and relax your system. Find more diet tips
Chew Properly!
A salad is not really healthy unless you are chewing it properly. Chewing food releases all the vitamins and minerals, breaks down food and produces salvia, so it can all be more easily digested. If you eat too fast and swallow half-chewed lumps of food, they'll fester in your stomach and take longer to digest. It should take you at least 20 minutes to finish a meal. Find more diet tips