Slim For Summer With The No.1* Weight-loss Shake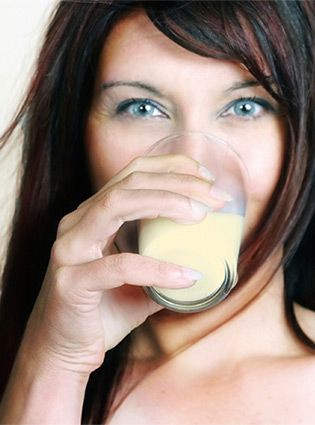 Promotional Feature
Lose those winter pounds effectively with healthy, natural shakes...
Winter is finally coming to an end and as the days slowly get longer and warmer, we're already dreaming of beaches, holidays and a new summer wardrobe.
But which of us hasn't over-indulged during those dark, cold days? If you're feeling the need to shed excess pounds, now's the perfect time to get started. With the superior weight-loss programme from Almased® you can lose fat with meal-replacement shakes and online recipes that are scientifically proven to work. It's Germany's best-selling weight-loss product and its all-natural formula is backed by an impressive 25 years of research.
The science behind the shakes
Safe and effective, Almased® is a meal replacement powder that uses a scientifically proven formula** that includes natural raw ingredients containing vital nutrients and essential amino acids, plus enzymes for easy digestion. The shakes are packed with more protein than any other meal-replacement programme, so each 230-kcal shake will keep you feeling satisfied until your next meal, banishing those dreaded hunger pangs.
Also suitable for people with diabetes,Almased®has a very low glycaemic index (GI), so your body draws energy from fat stores, rather than from essential muscle.*** And if you replace your dinner with the shake, the weight loss process continues, even while you sleep. Clever!
Natural ingredients
Almased® uses only the finest ingredients, such as fermented soya for energy, probiotic yogurt to strengthen your immune system, and enzyme-rich honey to settle the stomach. Each delicious shake provides your body with the essential nutrients you need to stay healthy while losing weight. What's more, it is clean weight loss in every sense, containing no artificial flavours, fillers, stimulants or preservatives. It's also gluten-free and suitable for vegetarians.
Try the 2-week weight-loss Figure Plan
The Almased® Figure Plan is based on four simple phases, providing you with a nutritional plan for each day. This includes deliciously easy, home-cooked meals that are perfect for keeping you on track.
Days 1-3: Start with three Almased® shakes each day to kick-start your weight loss, plus an optional bowl of vegetable soup. You should also aim to drink 1.6-2 litres of fluid each day.
Days 4-7: Now you can enjoy two Almased® shakes and an appetising low-carb meal of your choice from the Figure Plan, either at lunch or supper.
Days 8-10: It's time for two tasty Figure Plan meals a day, plus one Almased® shake in the morning or evening.
Days 11-14: Finally, enjoy three meals from the Figure Plan, plus one Almased ® shake as a filling snack to maintain your energy levels.
Ready for a tasty lunch?
Here's just one of the delicious recipes you'll find at Almased (opens in new tab)®.
Salmon steak with vegetables
Serves: 2.
2 courgettes, diced
2 carrots, diced
1 tbsp extra virgin olive oil
2 salmon steaks each weighing 200g
lemon juice
2 slices of wholemeal bread
salt and pepper
Method
1Gently fry the diced courgettes and carrots in the olive oil.
2 Season the salmon steaks, sprinkle with lemon juice and place on alarge piece of baking paper.
3 Place the vegetables on the fish and fold the edges of the paper together to make a parcel.
4 Place the parcel on a baking tray and bake in the oven for 20 minutes at 180 - 200° C.
5 Serve with 1 slice of wholemeal toast for each portion.
Find out more at Almased.co.uk (opens in new tab), and download your free 14-day Figure Plan. Almased® weight-loss shakes are available at Boots and Lloyds Pharmacy.
* IMS Health (2016). ** Deibert et al (2004). Intl. Journal of Obesity; 28(10):1349-52. *** Konig et al (2008). Annals of Nutrition and Metabolism; 52(1):74-78.