New study reveals why you should really add weight lifting to your workout routine
Interesting!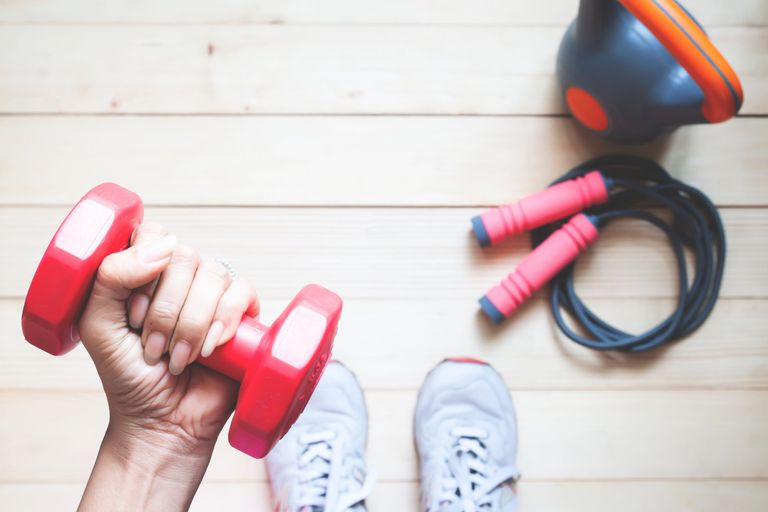 Weight-based exercise could help with muscle strength later in life, according to a study from Liverpool Hope University.
A clinical trial analysed 100 adults aged 60 and above, who were all completely new to weight-based exercise. Participants attended a gym three times a week for a 16 week period.
During this time, they took part in resistance exercise and 'functional' exercise including lunges, squats and a mini obstacle course.
Researchers reported 'incredible' improvements in muscle strength after a short four month programme of weight-based exercise.
As a result of these findings, PhD researcher Kate Mooney says that combating muscle wastage will prove key in tackling a whole host of diseases associated with the UK's ageing population.
Kate has been looking at how nutrition and exercise could improve health in older adults, and adds that adding weights into their routines is 'important'.
READ MORE: 5 bedtime drinks that help you shed weight while you sleep
She continued, "Our study shows that it's never too late to start lifting weights.
"The improvement of muscular strength noted in this study is crucial for maintaining older adults' independence, to enable them to carry out activities of daily living such as climbing stairs, walking to the shop and holding grocery bags.
"Losing mobility is one of the most debilitating issues facing older adults and exercise could help prevent this."
Addressing the effects on the 100 participants, Kate added that the exercise programme showed some 'remarkable improvements' in muscle strength.
She said, "They had an increase in handgrip strength, an important indicator of overall muscle strength, by 9 per cent.
"Additionally, incredible strength increases were observed for exercises carried out in the gym - leg press by 45 per cent, Chest press by 60 per cent and bicep curl by 33 per cent - important measures of lower and upper body strength, respectively."
But the study revealed there was more than just physical benefits to the sessions, as it helped to improve participants' social lives too.
Kate revealed, "Participants all worked in groups, and encouraged one another.This definitely helped them push hard in the gym and achieve the results we saw."
She added, "But since finishing our trial, a group of participants have even continued to train together, showing the creation of good habits and the enjoyable social element."