Grange Hill actress Paula Ann Bland shares her cancer story and urges women to check their breasts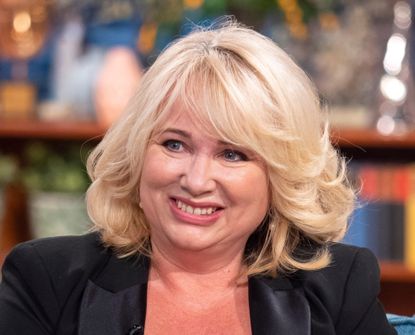 Paula Ann Bland, who played the role of Claire Scott in BBC drama Grange Hill, believes sharing her experience is key to beating the disease.
In an interview in the Sunday Express, Paula urges women to check their breasts immediately.
The 1980s drama star's cancer was discovered after she had an MRI scan that was for a separate issue. After the scan, it was revealed she had a large cyst in one of her breasts.
Read more:Woman shares her lesser-known breast cancer symptoms on social media in touching post
After further tests, it was revealed the mother of two had stage three triple negative breast cancer. She told the newspaper, "When you hear that word cancer you can't hear anything else, everything else becomes just white noise."
The 50-year-old added, "I am not even prepared to contemplate the worst right now - for the kids' sake more than mine - I am going to fight this thing with everything."
While still going through chemotherapy and radiography to ensure the disease has totally gone, it is thought Paula could be cancer-free after undergoing surgery last week.
The actress lost part of her breast during her procedure. She said, "I understand it had to be done to save my life and this is better than the worst scenario of a double mastectomy and removal of the ovaries, but the procedure still leaves you without an important part of your identity as a woman."
Paula has two children, Daniel who is 22 years old and Isabella who is 16.
The star, who was in Grange Hill from 1981 to 1985, is extremely touched by all of the love and support she has received on social media.
One person said, 'Positive vibes, stay strong, and always look forward not back, all the best for a speedy recovery' while another said, 'You're an inspiration Paula xxx'
In a video shared on social media, Paula said, "Don't let it be too late for yourselves girls…just keep on checking them."
She added, "As much as I am keeping upbeat and happy it's tough, it's really really tough."
https://www.facebook.com/paulainlondon/videos/10216502782335172/
Paula is keen to share her experiences with other women and believes women should check their breasts at least once a week.