M&S launch new 'anti-allergy' bedding range that's perfect for sensitive skin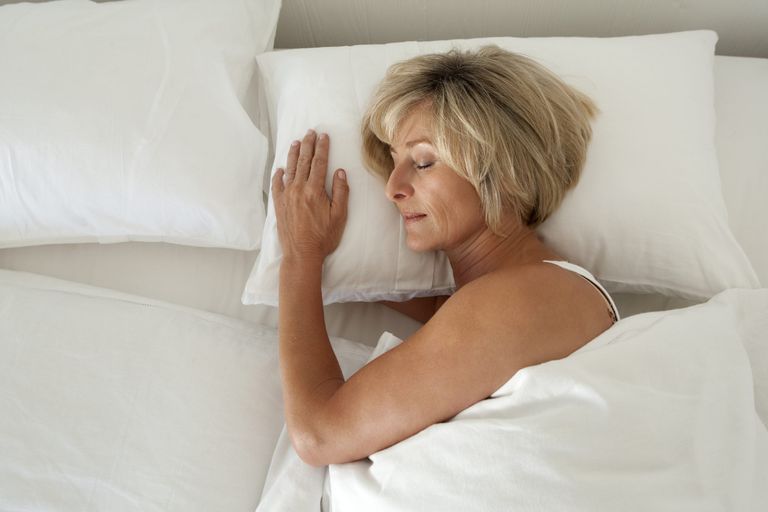 If you've got dry, sensitive or irritated skin, it can be difficult for you to get a comfortable night's sleep.
According to Allergy UK, 15 million people currently live with eczema, and can often struggle to get a restful night's sleep as a result of this skin condition.
But M&S have launched their DreamSkin® Anti Allergy bedding range to combat just this - to help customers get a good nights sleep and ease skin problems such as dryness, dermatitis and yes, even eczema.
According to M&S, the new range is made from sustainably sourced and responsibly produced cotton fabric, and has been designed "with the customer in mind".
MORE: Christine Lampard just wore the most gorgeous Marks & Spencer trousers – and they're only £35!
So how does it work? DreamSkin® uses "innovative polymer technology" which has been medically proven to soothe and protect skin, lower skin temperature and help to reduce friction. It even acts as a repellent on detergent residues that can cause potential irritation.
These claims have been backed up by the USA's Food and Drug Administration (FDA), with M&S' DreamSkin® also being a Class1 medical device approved in the EU for the treatment of eczema and contact dermatitis.
The new M&S bedding range is available in-store and online, with three products currently available to shoppers. If you do choose to buy online, you can get free standard delivery on baskets over £50.
Dreamskin Duvet Cover,£19.50 - £49.50 (depending on bed size)
Anti Allergy Dreamskin Pillowcase, £8 each
Dreamskin Anti-Allergy Fitted Sheet, £17.50 - £25 (depending on bed size)
The products are all machine washable and able to be tumble-dried, so shoppers can treat them the same as other household washables.
Whilst you're there, M&S have also re-launched their faux cashmere jumpers in time for the Autumn/Winter season. You might be clinging onto the last few days of summer, but the retailer is already prepared for chilly weather!
Will you be giving this new bedding a go?