Access to GPs revealed to vary drastically around the country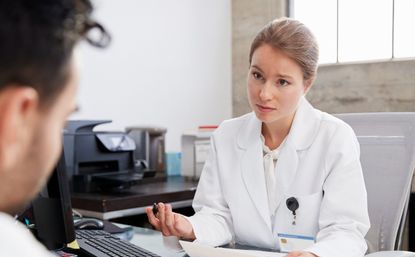 It has been revealed the accessibility of GPs varies dramatically between different areas across England.
A BBC report found that some GPs in some areas have thousands of patients to care for, while others are responsible for far fewer people.
For example, in Swale, Kent, for every 3,300 patients there is only one GP - whereas in Rushcliffe in Nottinghamshire there is one GP for every 1,200 patients.
It was reported by the BBC that the Royal College of GPs chairwoman Professor Helen Stokes-Lampard described the differences as 'shocking' and 'surprising'. She continued, "It suggests there are areas of the country that are really struggling to get the GPs they need."
The report revealed the worst areas and best areas of patients per GP in the UK - so is your area on either list?
The worst areas GP access are Swale at 3,342 patients per GP, Horsham in mid-Sussex at 2,997, Bradford City at 2,587, Thanet, Kent, at 2,520 and Bexley at 2,479.
So if you are struggling to get a GP appointment in these places, it seems it could well be down to your location.
But which areas are the best? Rushcliffe, Nottinghamshire, came out on top with just 1,192 patients per GP, and Camden in London was second with 1,227.
As for other areas of England, Liverpool has 1,283 patients per GP, while North Derbyshire has 1,286, and Corby, Northamptonshire, has only 1,369.
Professor Helen Stokes-Lampard explained that the amount of GPs in the UK simply isn't rising to meet growing demand.
She said, "Unfortunately the GP workforce is not rising with demand - indeed, we have fewer full-time equivalent GPs delivering patient care than we had two years ago. As a result, each GP is responsible for more patients – and more elderly patients, who typically have greater and more complex health needs – every year."
Prof. Helen also admitted that a lack of investment in GP services has had an impact. She said, "Over the past decade, general practice has not received the investment it needs."
On social media however she assured the data was not a direct reflection of care from GPs.
She said, 'GP teams are working well to provide best possible care for patients.'
In terms of what is being done to solve this problem, it has been suggested that there should be more incentives to encourage doctors to work in the areas where there is a clear shortage of GP care.