Best All-Time Weight Loss Tips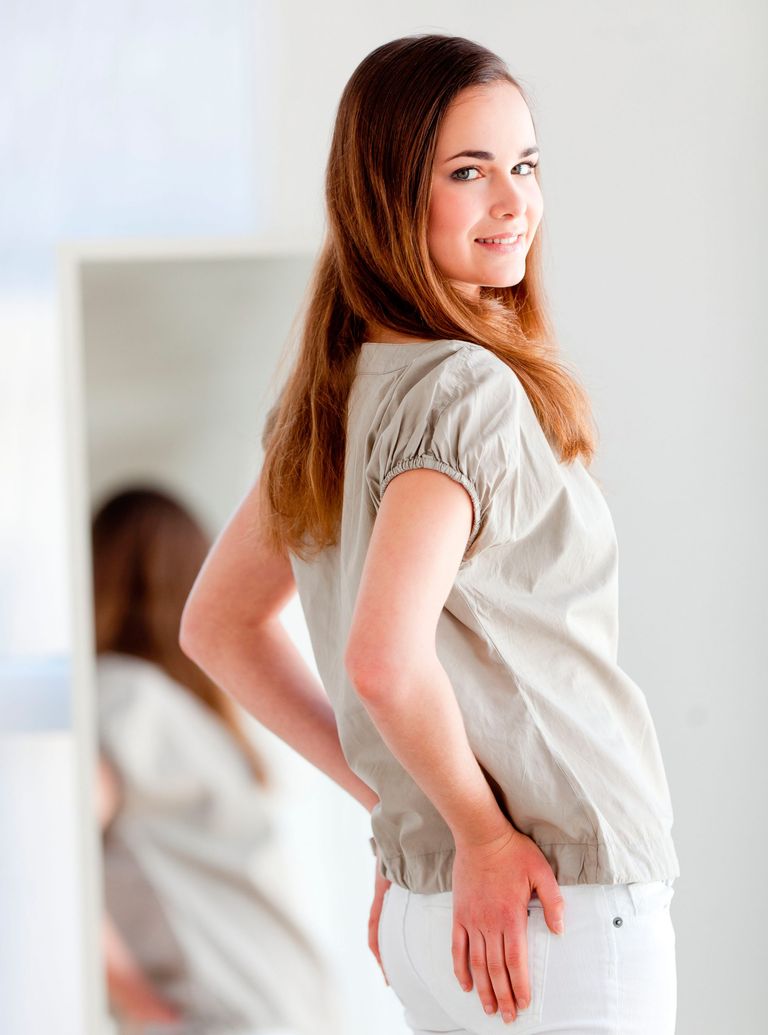 The best weight loss tips stand the test of time, so ditch the fads and stick to our round up of the best all-time diet tricks.
Another day, another headline about a new diet or magical food that will help you shed the pounds in record time. With so much conflicting and often confusing advice out there, it can be difficult to know what really will help you lose weight!
The best weight loss tips are the ones that stand the test of time – they're reliable, easy-to-follow and deliver results. So to help you look and feel your absolute best, we've rounded up the principles of all good diets and come up with 10 no-nonsense diet rules that actually work.
Follow these tips and not only will you feel great, but your tum will feel trimmer and your clothes will be looser, too. Another bonus of following our common-sense diet advice? You'll have loads more energy, too! Some of these weight loss tips you're probably already familiar with (like steering clear of processed foods – that means staying away from the biscuit tin!) but others might come as quite a surprise. For example, did you know that lack of sleep can increase carb cravings by 45%? Or that it's actually not such a good idea to weigh yourself every day? Yes, it's true!
Keep reading for more common sense weight loss tips that not only work – but are easy to follow, too!
Want more healthy eating tips? Download your issue of Eating Smart magazine now.
By Sarah Holmes
Weigh Yourself In The Morning
Weighing yourself every day is unhealthy, and most of the time it can actually give you a false representation. There are so many things that contribute to our day-to-day weight. Clothes, for example, can account for 4 pounds of what we see on the scales! The best way to gauge poundage is to weigh yourself once a week, ideally in the morning before breakfast, and keep track over time.
Always Eat Breakfast
Skipping breakfast is one of the worst things you can do in the weight loss game. It kickstarts your metabolism and sets you up for the day - so it really is the most important meal. Start with something hearty, perhaps poached eggs on rye toast or porridge with berries. For more healthy recipes, download Eating Smart magazine
Eat Regularly
We know it's a faff, but small, regular meals really are the way forward. You're setting yourself up for failure if you limit yourself to just three, low-calorie meals a day. Instead intersperse them with good snacks - we're talking a handful of nuts or some fresh fruit.
Control Your Portions
Everything in moderation, that even includes your favourite puds. Get your tastebuds tingling but avoid the calorific ramifications by following JJ Virgin's three-bite rule. When it comes to dessert only eat three small bites. At first, it might feel like a Herculean effort. But by treating yourself just a little every now and then, you'll save yourself from a full blown sugar binge later on. For more tips and health advice, download Eating Smart magazine
Cut Out Processed Food
Avoid unwanted nasties from processed foods by switching to natural alternatives. The harmful sugars, fats and chemicals will devastate your health if eaten too often. You might be surprised what counts as processed food. Here are the top 10 offenders:
Chicken nuggets
Chips
White rice
Processed meat
Blended coffee
Crisps
Sugary cereals
Sausages
Margarine
Fizzy drinks
Get More Active
Exercise builds muscle, and for every pound of muscle you put on, your body burns 50 extra calories a day. All it takes is 30 minutes of sweat-inducing exercise three times a week to make a difference. Why not add some dumbbells to up the ante? Check out Eating Smart magazine
Eat Fruit And Vegetables
Jam packed with nutrients, vegetables and fruits are key to helping you shed unwanted pounds and keep your body healthy. The fibre content in vegetables aids the digestive process, and it has been well documented that people with a diet rich in plant foods have a reduced risk of heart disease.
Get A Good Night's Sleep
Research has shown that lack of sleep can increase carb cravings by 45%. Even worse, a study by Stanford University showed that people who slept less than 8 hours a night had a higher body fat percentage than those who do - with those who slept the fewest hours per night weighing the most! So it's settled, a good night's sleep is paramount to staying trim. It's all to do with the appetite-stimulating hormone, ghrelin. When we lose out on sleep, our ghrelin levels drive upwards convincing our brains that we need more calories. So to avoid the 'morning after' hunger pangs, use the night before to chill out - that means no emails, no phones and no caffeine after 9pm! Check out Eating Smart magazine
Resist The Midnight Munchies
Admit it, we're all guilty of sneaking a midnight snack from time to time. But tasty as these illicit treats might be, they are wreaking havoc on our bodies. Metabolism slows as we prepare for sleep, so the body moves from fat burning to fat storage. Ideally, we should stop eating three hours before bedtime. But if that's not possible, at least cut the carbs after 8pm.
Lose It Slowly
Crash diets might seem tempting, but if you keep losing 2 pounds or more per week for over 2 weeks you'll start burning muscle. This not only reduces toning, but it also ruins your metabolism. When you start eating normally again, you'll put on weight even quicker than before. Diet should be a lifelong attitude, not a quick fix solution. So next time you're considering a dramatic diet change, ask yourself whether you could sustain it for the rest of your life? After all, who wants to spend a lifetime eating cabbage soup? Check out Eating Smart magazine