What does the BCG vaccine have to do with COVID-19 - and could it help to create a coronavirus vaccination?
Trials are commencing...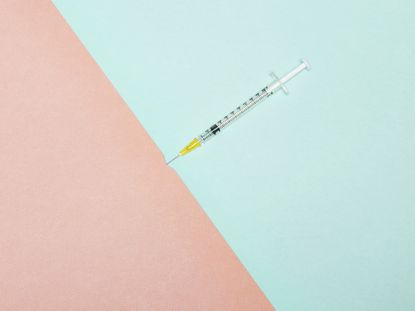 (Image credit: Getty Images)
Currently, almost of all the world's health care and medical professionals are throwing their efforts behind the coronavirus pandemic efforts.
Many are treating COVID-19 sufferers in hospital, while others exploring the best options to reduce the spread of the disease. And then, there are those scientists researching the all-important end-goal - a coronavirus vaccine.
Experts report that vaccines can normally take up to ten years to produce, but given the worldwide effort being directed towards the coronavirus - due to its worldwide impact - it's hoped that a vaccine may be available as early as next year. And early hopes are being placed on a pre-existing vaccine - the BCG vaccine.
MORE:The adorable service Labrador helping to relieve the stress of doctors battling the coronavirus pandemic
The BCG (Bacillus Calmette-Guérin) jab is actually an anti-tuberculosis injection, which was originally given to children of school age to help protect against the infection.
It was originally introduced in the UK in the 1950s, and between then and 2005, policy was to give all school children between the ages of 10 and 14 the vaccine, as well as babies in high-risk groups. However, from 2005, the mandatory BCG vaccination was dropped, due to medical professionals considering it to be no longer cost-effective.
How could the BCG vaccine help with coronavirus?
Researchers in Australia believe that the BCG vaccine could provide a good grounding for a coronavirus vaccine.
Scientists at the Murdoch Children's Research Institute in Melbourne said, "Although originally developed against tuberculosis, and still given to over 130 million babies annually for that purpose, BCG also boosts humans' 'frontline' immunity, training it to respond to germs with greater intensity."
According to Bloomberg, 4,000 health workers across Australia are set to be given the vaccine as part of a six month trial.
Peter Openshaw, a professor of experimental medicine at Imperial College London explained to the Mail Online that the vaccine could help to put your immune system on alert, and so could help fight against new illnesses better.
He said, "The level of alertness remains high for weeks or months after having the vaccine.
MORE:This is where you can still order food and drink online – without huge wait times
"It means you may be less likely to catch infections during that period because the immune system is more likely to respond very quickly if it spots a foreign invader."
So how likely are these trials to be helpful in developing a COVID-19 vaccine?
On This Morning, Dr Zoe William explained that it is just one of a range of potential vaccine possibilities at the moment.
Phillip Schofield asked her, "People have been talking a lot about the BCG tuberculosis vaccine and whether it can prevent coronavirus. What do you think?"
To which she responded, "There are lots of theories at the moment; HIV drugs are being tested, anti-malarial drugs are being tested."
"World Health Organisation have said that they are throwing everything at it, but, as of yet, there's not one controlled clinical test that's been proven to work."
Amy Hunt is an experienced digital journalist specialising in homes, interiors and hobbies. She began her career working as the features assistant at woman&home magazine, before moving over to the digital side of the brand where she eventually became the Lifestyle Editor up until January 2022. Amy won the Digital Journalist of the Year award at the AOP Awards in 2019 for her work on womanandhome.com.