10 Foods That Beat Cellulite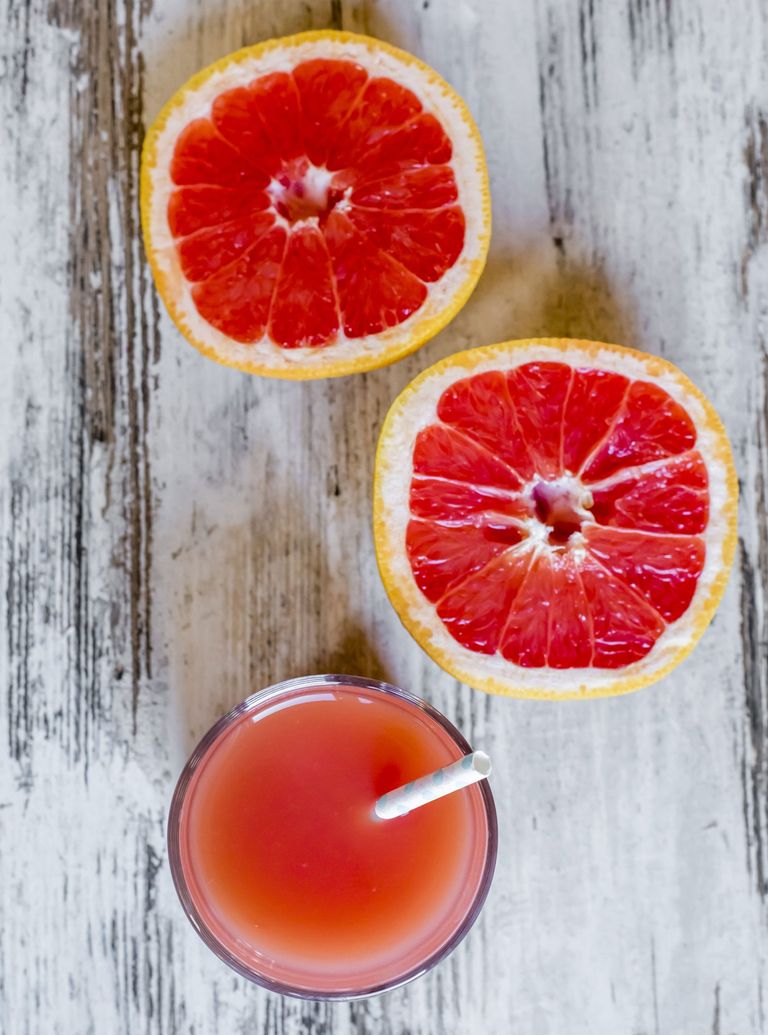 (Image credit: Rex Features (Shutterstock))
Fill your shopping basket with these cellulite-fighting superfoods
Cellulite affects 90% of women and pays no heed to shape or size. But that doesn't mean it has to ruin your summer. That dreaded dimpled texture is often the result of a sluggish lymphatic system - predominantly caused by poor circulation, a slow metabolism and an unbalanced diet.
Processed foods, especially those loaded with salt and sweeteners, are particularly liable to cause cellulite by encouraging the build up of toxins in the body. Some studies also indicate that caffeine may promote cellulite, so try to limit your daily tea and coffee intake.
But just as some foods will make it worse, others can reduce or improve the appearance of those dreaded dimples. Combined with daily body brushing, a few dietary changes may be all it takes to kickstart your circulation and eradicate those hard-to-shift fat deposits.
Enter the Cellulite Diet - our pick of the best foods to reduce cellulite and reveal a smoother and sleeker you.
Acidic fruits are great at breaking down and flushing out toxins which cause fat deposits to become trapped under the skin.
Many sufferers are hailing grapefruit juice as a breakthrough in the fight against cellulite, whilst beauty experts have suggested fighting the problem from the outside in by massaging grapefruit oil (diluted in carrier or vegetable oil) directly onto the affected area.


Rich in methoxylated bioflavonoids and collagen-boosting vitamin C, oranges can improve blood circulation and rebalance cells.


Similarly, lemons alkalise when digested by the body, which may restore your body's natural PH levels, support healthy bacteria and assist in the removal of toxins. Kickstart your Cellulite Diet by beginning the day with a few slices in a cup of hot water, or try this roasted new potato, fennel and orange salad.
Read on to find out which other foods you should be slipping into your shopping trolley...
Broccoli
Cruciferous vegetables such as broccoli support the liver's detoxification enzymes, helping to prevent toxin build-up. Rich in calcium and sulforaphane, this orange peel-banishing superfood also promotes strong bones and a healthy heart. Try juicing it with avocado, spinach and cucumber, or make this delicious broccoli and bacon frittata.
Green Tea
Packed with powerful fat-busting ingredient EGCG, green tea has been shown to speed up the metabolism, prevent fat absorption and dehydrate stored fat deposits in the body. Try drinking three to five cups of green, ginger or dandelion tea every day.
Blackberries and blueberries stimulate collagen production and assist in the breakdown of fat deposits, smoothing your way to dimple-free skin. Make the most of berry season with a berry smoothie or berry iced yoghurt.
Oily Fish
Good fats, like those found in omega-rich fish like salmon and mackerel, can help to repair skin tissue and fibres. Tuck into two or three portions of oily fish a week to see a difference. We love this fresh mackerel salad recipe with fennel and orange.
Water
By hydrating your body, you're hydrating your skin, which reduces the appearance of cellulite and helps to flush out the toxins that cause it.
Sunflower Seeds
Sunflower seeds are 'the new nuts' according to nutritionist Rania Batayneh. They contain high quantities of several dimple-fighting super ingredients, including vitamin E, potassium, zinc and vitamin B6, which dehydrates fat deposits and helps to strengthen and repair connective tissue.
Apple Cider Vinegar
Apple cider vinegar's cellulite-blitzing combination of potassium, magnesium and calcium works to flush out toxins and alleviate water retention, reducing both cellulite and bloating. It may even help you to lose weight - bonus. Drizzle it over salads or into juices.
Chilli and Cayenne Peppers
Chillies and cayenne peppers contain high levels of one of cellulite's most deadly enemies - vitamin B6. As an added bonus, the capsaicin in hot peppers can boost your metabolism by up to 25% for three hours after eating. The resulting increase in blood flow helps to flush out toxins.
Saffron
A sprinkling of saffron is enough to increase tissue circulation, which can go a long way towards eliminating those dreaded dimples. It may also help to suppress appetite. Nutritionists suggest sprinkling it onto avocado wedges for a healthy snack. Add an extra pinch to your paella for added benefits.