10 Easy Ways To Get Fit For Less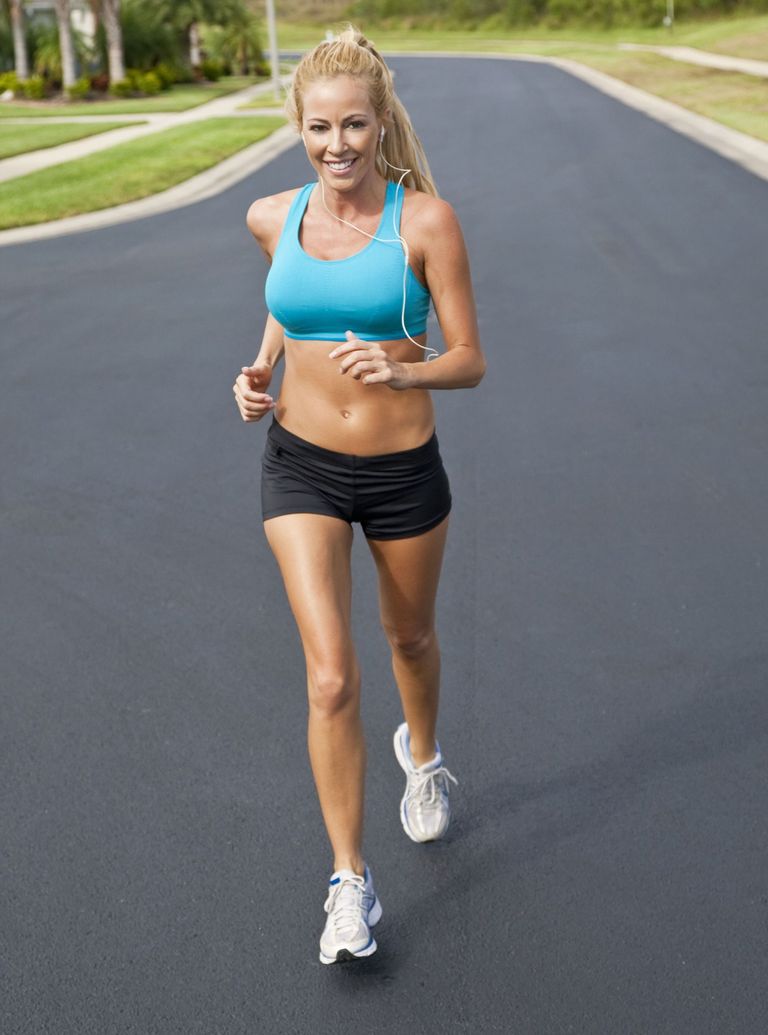 Tone up - and feel great - with our purse-friendly fitness guide
13 June 2013
Been inspired to get fit in the warmer weather? Signing up for a costly gym membership isn't necessary - just follow our guide to getting in shape on a shoestring. From free outdoor activities to pay-as-you-go gym options, there are myriad ways to introduce fitness into your daily routine - without breaking the bank. Follow our fitness for less tips now and transform how you look and feel today...
Find more diet and health tips
For the latest w&h news and exclusive offers follow us on Twitter or 'like' us on Facebook
Go To The Park
Getting some fresh air while working out will give those happy chemicals an extra boost. The local park is a great place to start, find a free running club or simply lace up your trainers and go jogging. Some parks have free-to-use outdoor gyms complete with bikes and cross trainers too. Check your local council website for your nearest. Find more diet and health tips
Share A Personal Trainer
Having a personal trainer to motivate you makes a real difference. They can be very pricey though. Cut the cost by encouraging friends to work out with you, or find a student who's training to be a personal trainer through your local college. Booking sessions in bulk can save you money too. Find more diet and health tips
Work Differently
Sitting down at a desk all day limits the amount of calories your body can burn naturally. Get up every twenty minutes and walk around, especially at lunch time. Instead of emailing your colleague, walk over to their desk and have a conversation - you'll instantly feel more alert and active. Fidgeting in your chair will help too - people who fidget burn up to ten times more calories than those who stay still! Find more diet and health tips
Pay As You Go!
Tieing yourself in to a lengthy gym contract isn't budget-friendly unless you plan on going at least twice a week. Local instructors offer a cheaper alternative. Many hire out community centre halls for a twice-weekly zumba or yoga class, only charging as and when you can make it. Exercising like this is a great way to make new friends too! Find more diet and health tips
Download An App
Before you ask your personal trainer to put together a costly work out plan, look online. There are so many fitness podcasts and apps available to download directly to your iPod or Smart Phone. Why not try one of British Military Fitness' tailored workout plans - you can even chose your own hunky virtual instructor! Find more diet and health tips
Get On Your Bike!
Got an old bike collecting dust in the garage? Dust it off, put on your helmet and go for a cycle around the park. Once you feel more confident, look for scenic cycle routes to explore on a Sunday afternoon with your partner or friends. Getting fit can be fun! Find more diet and health tips
Build A Home Gym
Tone up without leaving the living room! With a little creativity, household items can be transformed in to hand weights (tins of beans), benches (a sturdy chair) or a step (the stairs). If you've got space, Freecycle and Gumtree are great places to pick up an unwanted exercise bike or running machine. Find more diet and health tips
Make The Most Of Your Library Membership
Next time you pop to the library to return that book, check out the fitness section. Most libraries have a selection of the latest workout DVDs to rent. You can swap them as often as you like too, so you'll never get bored! Find more diet and health tips
Change The Way You Workout
Little lifestyle changes won't cost you anything but will get results. Think about how much water you drink - one and a half litres every day is essential. Then consider your fitness regime, are you working out at the right time for long enough? Studies suggest morning workouts of more than twenty minutes burn the most fat. Finally, are you giving your body the fuel it needs to recover? Eating lean protein will really help. Find more diet and health tips
Try That Outdoor Pool
Not everyone is lucky enough to have a lido on their doorstep, but most major cities have at least one subsidised public pool. Outdoor swimming isn't as scary as it sounds - your body will soon get used to the cold, and it actually burns more calories when it's chilly. Once you get in to the habit of going for a swim before work, getting your swimming costume on won't seem like such a chore. Find more diet and health tips For the latest w&h news and exclusive offers follow us on Twitter or 'like' us on Facebook