B&M employee praised after helping elderly shopper with no family nearby with his garden furniture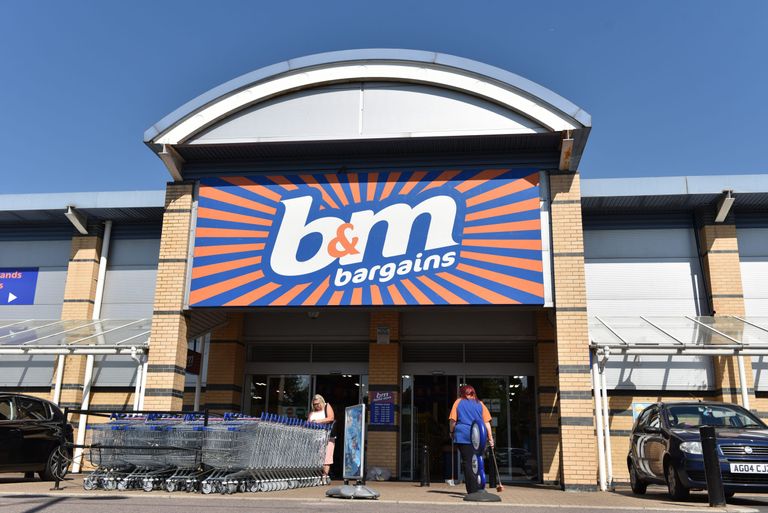 This story is part of our Good News series – bringing you positive headlines every day to spread positivity during difficult times.
A B&M employee has been praised on social media after he went above and beyond for an elderly shopper who had not help to put together furniture at home.
The lovely story was shared on the retailer's social media pages, alongside a picture of Lee, who works in our Runcorn B&M Store.
It all started when an unnamed elderly shopper visited the store to purchase garden furniture to prepare himself for self-isolation, but had no one to help him put it together back at home.
MORE GOOD NEWS: Three elderly women go viral after revealing they'll be self-isolating together with plenty of wine and The Crown
So Lee, one of the many people restoring our faith in humanity, visited the shopper on his day off and built his furniture for him. We won't judge if you're feeling teary right about now…
Alongside a picture of Lee, the post read, 'We've heard the amazing story of Lee, who works in our Runcorn B&M Store.
'One of our elderly shoppers purchased some Garden furniture so he could sit in his garden whilst self-isolating, but unfortunately he wasn't able to put them together himself and has no family nearby to help.
'Our Garden Centre Champion, Lee, was on hand and travelled to the customers house and built his garden furniture for him on his day off!
'We're so proud, and touched, to hear that Lee truly went the extra mile to make sure a customer was able to enjoy his garden in comfort - especially in such worrying times for our older generation.
'Lee is a brilliant example of how we should all act, both now and in the future - let's #BeMoreLee.'
Many people took to the comments section to praise Lee for his kindness at a time when the world needs it the most.
One said, 'Wonderful. Well done Lee what a fantastic man! 👑'
Another wrote, 'Amazing, give him a bonus, times like this need more people like lee 💖'.
A third added, 'I love this it makes me happy 💕'.
The lovely update from B&M comes after the retailer also announced a national £1 million donation to support UK food banks - well done! Now let's all #BeMoreLee.