Why M&S are keeping quiet on their links to the royals' wardrobe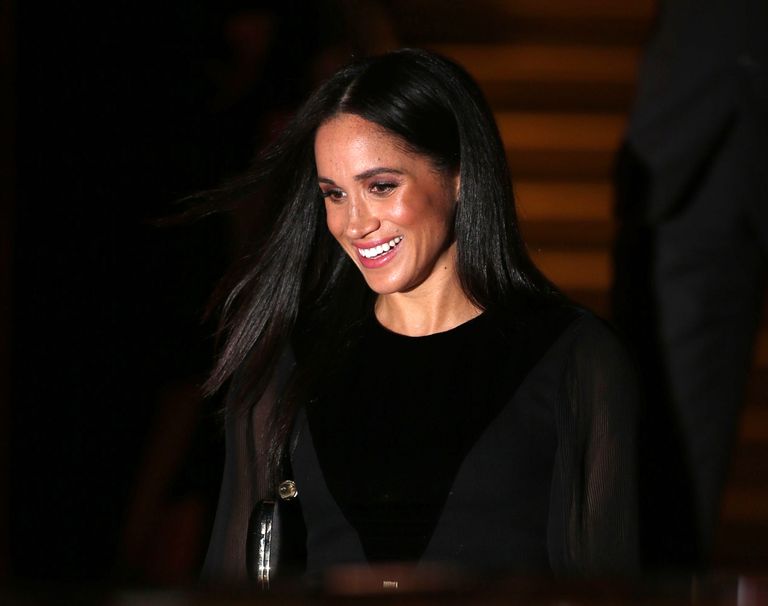 (Image credit: REX/Shutterstock)
M&S has been enjoying the rewards its fashion kudos is bringing in.
And the British high street stores growing popularity in style circles is in no small part thanks to its endorsements from the likes of Meghan Markle and Catherine Middleton.
However, while we would expect the brand – whose clothing has in the past fallen out of favour among shoppers - to be capitalising on its unofficial royal seal of approval, the chain have revealed they have made a vow to stay silent on the connection.
A spokesperson told the Business Of Fashion this week that it wouldn't be their style to point out whenever their pieces recived an outing by one of the Duchesses or another member of the high-profile family.
They explained that the chain "takes the approach of not proactively promoting royals wearing their brand."
This is in stark contrast to other fashion brands, such as L.K. Bennett and Givenchy, who have been understandably vocal about when the sisters-in-law have worn their wares.
It comes as the Duchess of Sussex chose a black M&S dress to attend the Festival of Remembrance at the Royal Albert Hall with Prince Harry last month.
The Double Crepe Bodycon Dress was still available at £49.50 when the team behind Twitter account @whatmeghanwore finally discovered its origin.
Since moving to the UK ahead of her May wedding, the pregnant royal has frequently turned to the trusty UK shop.
Last January, she wore one of their black jumpers with bell sleeves which retailed at just £45.
Later in the year, for the wedding of Celia McCorquodale and George Woodhouse, she paired their £29.50 fascinator with her Oscar de la Renta dress.
She appears to be following in the footsteps of the Duchess of Cambridge who often resorts to the high street for her engagements.
Indeed, Catherine's fashion choices have previously been reported to have a direct impact on certain M&S lines.
Back in 2012, her penchant for a pair of nude court heels saw sales of the chain's own version shift one pair every two minutes for a week.
M&S may be keeping shtum, but we think the Duchesses should be investigating royalties…