How To Get Rid Of Facial Hair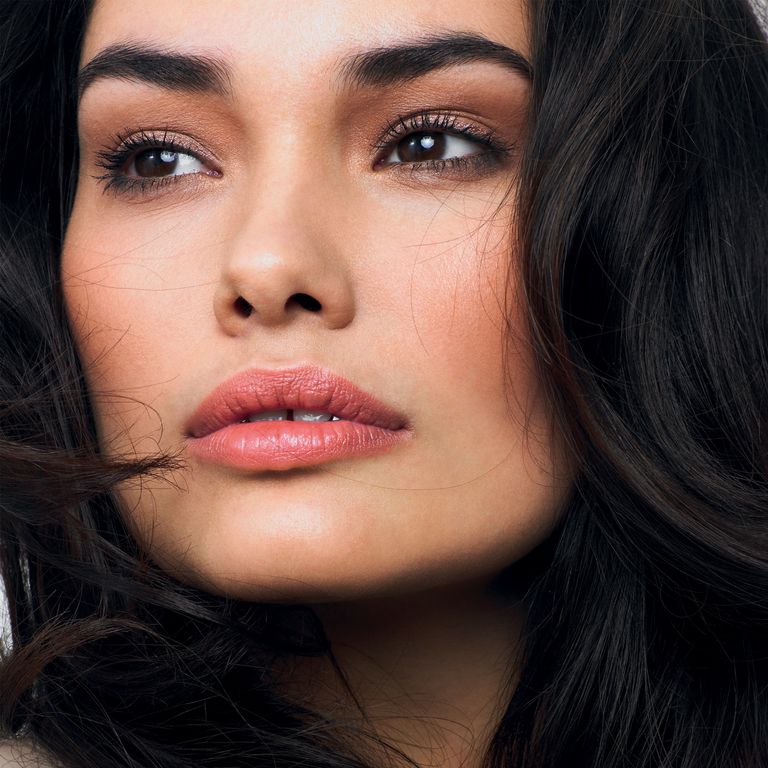 Wax it, zap it, tweeze it - our pick of the best facial hair removers around
We all love a bit of pampering and glamour, but not every area of our beauty lives can be aromatherapy oil and red lipstick, some parts are just plain old basic maintenance, like removing facial hair.
Most of us don't publicise our moustache or sideburn blitzing regimes, but maintaining the various sprouting strands on our cheeks, upper lips and even chins is a job all of it's own, not least because the little blighters are just about guaranteed to grow back.
What's more irksome is the fact that an increase in or darkening of facial hair is common as we age. "Some darker skin types naturally have more vellus (fine downy) hair from a young age," Says celebrity facialist Debbie Thomas, "but during pregnancy or menopause, it is common to suddenly get an increase. If hairs are light then ask yourself, 'does anyone else apart from me notice them?' We always overanalyse ourselves."
Debbie recommends hot waxing or threading for larger areas, which is the ideal solution providing you manage to get to a salon on a fairly regular basis. For most of us though, removing hair at home is far more convenient, and makes financial sense too. Find a method that suits you, get to grips with it and you can deal with rogue facial hair whenever you notice it crops up without any waiting-for-an-appointment paranoia.
The method you choose comes entirely down to preference, and how much money and time you're willing to invest for a longer-term solution. There's a method to get rid of facial hair to suit all, so wax, zap and tweeze away with confidence and our pick of the best tools for the job...
Phillips Precision Perfect Trimmer, £19
If you're blighted by dark hairs on your upper lip, chin downy fuzz or even - if I dare suggest it - the odd straggler poking out of your nostril, this natty little device will be a godsend. Simply pop in a battery and run along the offending area to quickly and painlessly whip off unwanted hair in about two seconds flat, leaving behind smooth skin for a good couple of weeks before it starts to reappear. Thanks to the gentle trimming action the hair grows back as soft and fine as it started (no blunt stubble if you're worried about that) and the kit comes with various attachments to take on larger areas, plus a tiny pair of tweezers to catch wiry one-off strands. Buy Phillips Precision Perfect Trimmer, £19, at Johlewis.com
Tweezerman Facial Hair Remover, £20
The first of it's kind, the Tweezerman Smooth Finish Facial Hair Remover grabs hairs via tightly wound coils to remove upper lip, sideburn or random cheek fuzz swiftly and effectively. Simply place the device on the area you would like hair removed, gently twist the rotating handles and pull. It catches super fine hairs, say upper lip, extremely well pulling them out directly from the root, a bit like threading. There is an ouch factor, as with any longer-term hair removal but also a strangely satisfying sensation too as you catch each and every last bit of fuzz and blow it into the bathroom bin. Buy Tweezerman Facial Hair Remover, £20 from Boots.com
Braun Facespa, £69.99
We must admit, when we first saw this 2-in-1 facial cleansing brush and epilator, we thought, 'is that really necessary?' but now we've realised Braun Face is genius! It's invariably when you're staring in the bathroom mirror with a clean face under harsh lights that those rogue hairs jump out - so what could be handier than having a tiny, precise epilator, 200x faster than tweezers to hand? The cleansing bush is fairly thorough, so probably best used a few times a week rather than every day, And yes, epilation stings a little - but we're all grown ups aren't we? Buy Braun Facespa, £69.99 at Selfridges.com
Nair Argan Oil Facial Brush-On, £4.20
Hair removal creams sometimes suffer from a bad rep, but Nair's newbie does away with all those issues: Think they're bit messy? Nope, this handy pot has a brush built into the lid for swift application and no smeared spatulas to wash. Too drying? The argan oil-infused formula actually leaves skin feeling soft. Strong smelling? Well, nobody's managed to entirely do away with that telling scent just yet, but you only need to leave this on for 3 or so minutes, which pretty much anyone can cope with. It's cheap as chips too, and a pot will last 10 or more applications. Buy Nair Argan Oil Facial Brush-On, £4.20 at Boots.com
Tweezy, £10
If you can't get the hang of epilating, waxing et al, this natty little invention could be right up your street. Just grab each little rubber handle, bend the tweezy unto a U shape, hold it against the hair you want to remove and roll the handles between your finger and thumb. This makes the tightly coiled spring grab all those little downy hairs, gently pulling them out leaving you smooth as can be. It's tolerably nippy, totally portable, eminently re-usable and great value to boot. Buy Tweezy, £10, at Victoriahealth.com
Iluminage Touch, £375
Yes, it's a lot pricier than the others we've mentioned, but the results are also a lot longer lasting, in fact they're nigh-on permanent. If you have lots of dark downy hair and it really bothers you, Iluminage Touch could be an investment worth making. Simply run the combined LED and Radio Frequency light over the affected area, once a week for six weeks to see around 90% hair reduction. It's totally painless, in fact it feels quite warm and relaxing, and you can use it on legs, bikini line, arms and anywhere else you fancy. Buy Iluminage Touch, £375 at Harrods.com
Veet Natural Inspirations Face Precision Wax Strips, £6.30
Waxing is a classic de-fuzzing choice, and no wonder - it's quick, clean, simple and the results last for weeks. If you're a waxing fan but have sensitive skin, Veet's new strips are made with 90% natural ingredients like pine tree resin and soothing shea butter. Neat and slender, they'll work on precise areas like your upper lip or chin particularly well, and can be heated up in the palms of your hand so make great travel companions too. Buy Veet Natural Inspirations Face Precision Wax Strips, £6.30 at Superdrug.com
Inhibitif Face Serum, £20
If you worry about the thickness of your facial hair, this inhibiting serum is what's known as playing the long game: Rub a drop or two into the affected area twice a day for a month or two and watch the growth thin out, and eventually disappear to the eye. No pain, no worrying about ingrown hairs, and very little investment required. Yes, you'll have to put in some time, and while not actively offensive the scent isn't great, but you'll truly be solving the root of the problem. Buy Inhibitif Face Serum, £20 at Lookfantastic.com