How does menopause affect your skin?
Menopause causes many changes to our skin. No7 is here to raise awareness about this pivotal stage of life and help visibly improve skin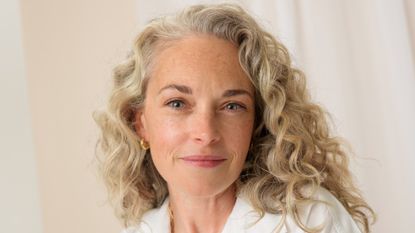 (Image credit: No7)
As women, we will all go through it - some earlier, some later, some swiftly, some not so swiftly - and yet menopause is often shrouded in secrecy. Menopause officially begins one year after your last period but changes in the skin can start much earlier, during the transition phase known as perimenopause, which can last on average for up to four or five years.
No7 research has found that many women do not understand how the skin changes during perimenopause and menopause. In fact, 54% of women did not expect their skin to change during menopause*, which highlights the need for better education around this pivotal stage of women's lives. That's why No7 has set out to help women develop a better understanding of how to effectively look after their skin during menopause and perimenopause.
What happens to skin during menopause?
Perimenopause and menopause have a noticeable impact on the appearance of our skin. As oestrogen levels decline, it disrupts the equilibrium of the skin so you're more likely to experience sensitivity and dryness. Oestrogen is crucial to the production of important skin proteins such as collagen and elastin so as levels fall off, the ageing process accelerates.
The good news is there seems to be a better understanding of menopause and the skin's needs during this time. New No7 Menopause Skincare (opens in new tab) has been developed by No7 scientists using unique insights from its 20-year partnership with the University of Manchester into how and why the skin changes as we age, and almost five years of research and development into how the skin changes during menopause transition.
From this research, No7 has published a new scientific paper that uncovers unique insights on how declining oestrogen levels impact the skin barrier during menopause. "Our scientific research shows the important role that oestrogen plays in maintaining skin health", explains Dr Mike Bell, No7 Head of Science Research. "This science is very relevant as from consulting more than 7000 menopausal women in our cohort, we know that menopause is associated with several undesirable skin changes, with many women reporting increased dryness, dullness and sensitivity."
How to help your skin through menopause
According to No7's research, 72% of women were not happy with the current appearance of their skin*. During this time of upheaval on the body, it's imperative we understand how to look after our skin to ensure it looks and feels its best. Knowledge is power after all. No7's new Menopause Skincare collection makes it simple for women to find a solution to target some of the most common menopausal skincare concerns. The four products target key visual** signs of reduced oestrogen and collagen. The range has been created in collaboration with thousands of menopausal women. Groups of these women were closely involved in every stage of development of the range to ensure we could create a range of products could be created that accurately target their skin concerns.
Better education starts with better visibility. The more we talk about menopause, the more acceptance there will be. Encouragingly, No7 has chosen to proudly put 'Menopause' on the packaging of its new skincare collection, in answer to the 75% of women in the UK who said they wanted products clearly referencing menopause in the product name or on pack***.
If you're still confused by the changes in your skin, speak to an expert. No7 has created a bespoke menopause training module for all 1,600 Beauty Advisors as part of its award-winning CIBTAC-endorsed skincare training programme, Skin School. The module examines how skin changes during the menopause, so in-store Beauty Advisors can confidently advise women on products and ingredients that will best suit their changing skin needs.
Sources
*Source: Menopause Experience & Changes – n = 1879 a survey ran in February 2021 (reported in March) through the Menopause Cohort
**Visual skin signs that the collective range targets: dull skin, dry skin, lack of firmness
***Source: 150 peri or menopausal women aged 30-70 in the UK. June 2021. Attest Quantitative online survey
Stephanie Maylor is a Beauty Editor working across five national magazine titles, with almost 15 years' experience in the industry. She has written for many brands, including woman&home, Grazia, Now, More!, Fabulous, NW, Woman, Woman's Own, Woman's Weekly, Essentials, Best, Chat, and OK! online.
In 2010 she launched her own beauty blog, which was shortlisted for Best Beauty Blog in the 2011 and 2012 Johnson & Johnson Beauty Journalism Awards. She has interviewed many high profile industry experts and celebrities including Alesha Dixon, Twiggy and Christina Hendricks.