This tasty chicken and shiitake mushroom noodle soup is a good dish to eat for lunch with the noodles or without for supper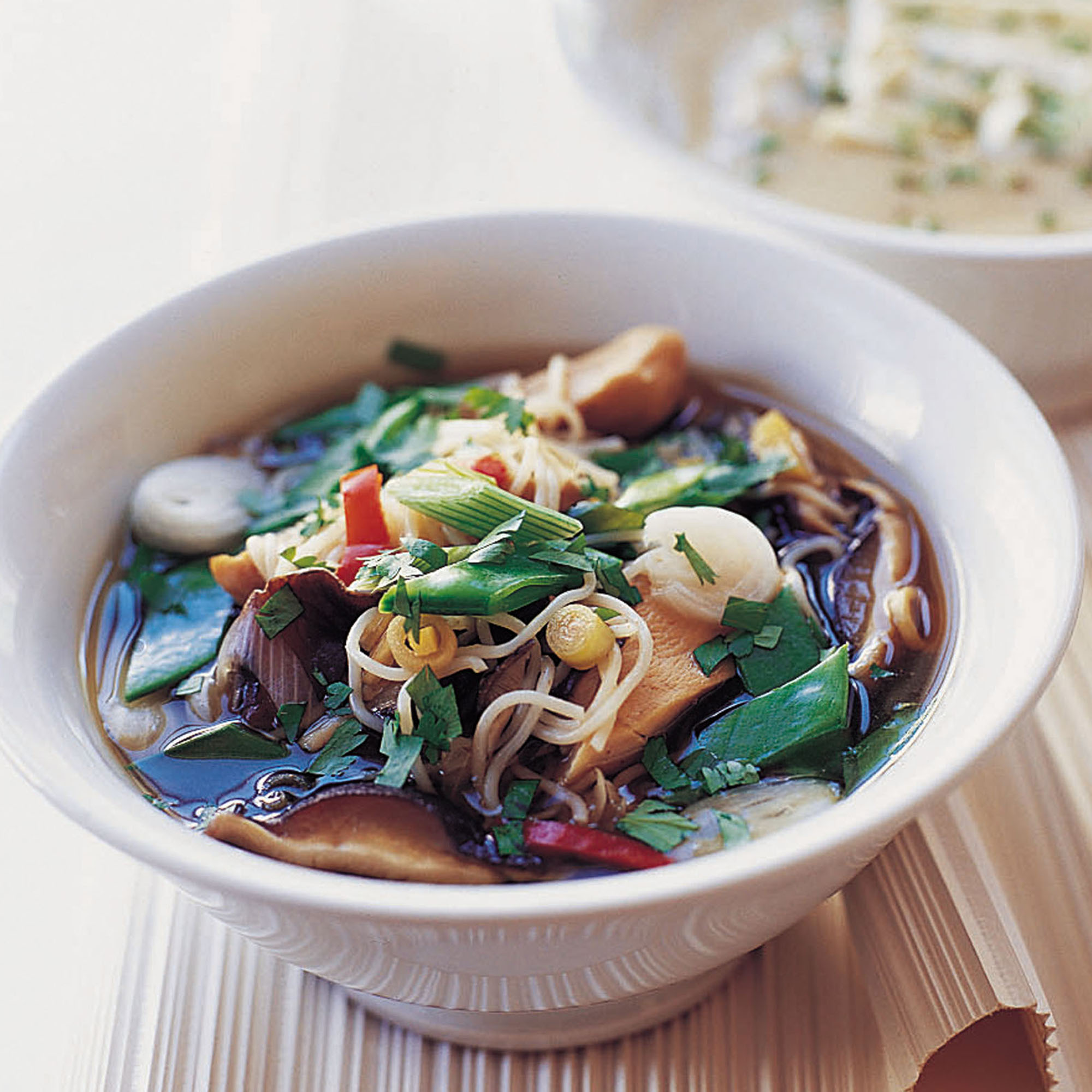 Ingredients
1 skinless, boneless chicken breast, sliced
900ml vegetable or chicken stock
1 thumb-sized piece of ginger, peeled and finely chopped
2tbsp tamari
5 spring onions, sliced
1 large red chilli, chopped
1 stick lemongrass, finely sliced
75g (3oz) shiitake mushrooms, sliced
75g (3oz) mangetout
100g (4oz) rice noodles, cooked (Amoy Straight-to-wok Rice Noodles are great)
3tbsp chopped fresh coriander
Preparation
Place the chicken and stock in a saucepan. Add the ginger, tamari, spring onions, red chilli and lemongrass, cover with a lid and bring to the boil. Add the mushrooms, simmer gently for 5 minutes, then add the mangetout and rice noodles.

Cook for a couple of minutes, then add the coriander, stir well and serve.
Daily Email
Get the best entertainment news, recipes, fashion, beauty and wellbeing advice for you. For FREE.
Sign up