Money expert Martin Lewis has issued travel advice amid the coronavirus crisis
Listen up...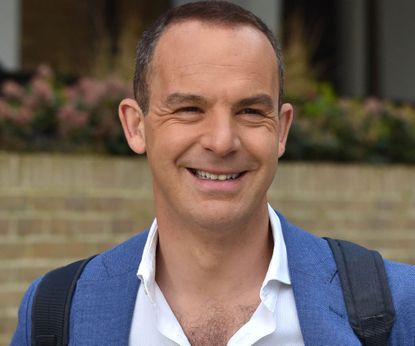 (Image credit: Getty)
Money and finance expert Martn Lewis has issued some important advice.
With the summer time fast approaching, it's likely you're looking into booking a sun soaked getaway or have a trip abroad in the diary already.
But with the coronavirus crisis gripping the world, travel plans may be flipped on their head.
As of today, the number of cases of the killer virus has reached over 100 in the UK, while almost 100,000 people have been infected worldwide.
As the illness continues to spread, there's potential that holiday and travel plans could descend into chaos.
If you're wondering whether booking a holiday or jetting away on an already booked trip is a good idea, Martin has explained that it's sort of up to you at this point.
"For those who haven't booked a holiday yet and want to, there's no right answer here," he said.
Speaking to The Sun, Martin added that you should consider whether you want to put yourself at risk by travelling to infected areas.
"It also depends which camp you're in. There are those who are medically more vulnerable - the older, those with immune problems or diabetes are high risk and statistically it likely to be a far more serious illness.
"If you're under 50 and healthy then it's more a case of whether you want to travel to impacted areas.
"If you're planning to go away within the next few weeks and the country is still accessible then you need to think about whether you still want to go."
Martin also stressed that getaways booked for later in the year could be a different story, as there's no way to tell how the virus will impact the world and the travel industry.
"The summer holidays are four months away and it's only two months since the first case of coronavirus was reported to the World Health Organisation.
"We simply don't know if it will be done and dusted by the time you travel.
"Clearly those people who fall into the vulnerable category need to think very carefully about the risk of catching coronavirus and where they would get healthcare or self-isolate.
"I would certainly not be booking a holiday unless you can get pre-existing medical travel insurance that covers you for coronavirus cancellation."