Young Brits want Prince Harry on the throne instead of Prince Charles
A new poll has revealed that young Brits want to see Prince Harry as King instead of Prince Charles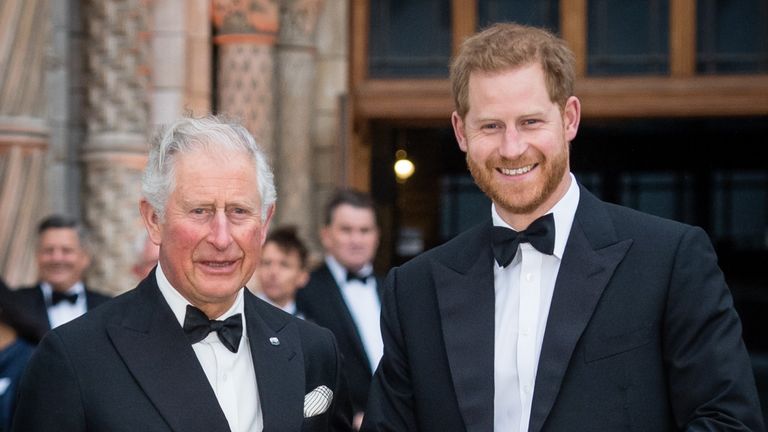 (Image credit: Samir Hussein / Getty Images)
A survey has revealed that members of the public want the crown to bypass Prince Charles and go directly to either Prince William or Prince Harry, with Prince Harry leading the votes with the younger generation. 
• A new survey has revealed the British Public's real feeling towards the Royal Family
• The poll revealed that the younger generation is keen to see Prince Harry on the throne
• In other Royal News, Princess Diana's hairstylist shares the unusual story of her iconic haircut
The survey, run by the Daily Mirror through Deltapoll, found that when asked, "Who would you prefer to see as monarch after the Queen," there was a generational gap between those that wished to see Prince Harry on the throne, and those who prefer to see Prince Charles or Prince William
While 23% of Millennials chose Prince Harry over William or Charles, only 5% of baby boomers want to see Harry on the throne. The poll also revealed that regardless of age, the majority of the British public would rather see Prince William on the throne after the Queen than Prince Charles. 
The survey found that when asked, "When the Queen does leave the throne, who of the following would you prefer to see become king?" 47% of people responded that Prince William, the Duke of Cambridge, should be King. In comparison, only 27% of people answered Prince Charles, the Prince of Wales, should be on the throne.
Answering this same question, an additional 18% of people answered that Britain should no longer have a monarchy. Another 8% said they didn't know who they would prefer to see on the throne.
It appears that the older British generation also has a harsher view when it comes to Meghan and Harry stepping back from royal duties. The group were asked, "Thinking about Harry and Meghan – the Duke and Duchess of Sussex – and taking everything into account, which of the following statements come closest to your own view?"
51% of people stated that "They have damaged the reputation of the Royal Family." Only 31% said, "They have made no difference to the reputation of the Royal Family" and only 9% argued that the couple had, "Improved their reputation."
Of that 51% of people that felt that Meghan and Harry had damaged the Royal family's reputation, 36% were "Millennials, aged between 24 to 40." In comparison, 62% were "baby boomers, aged between 57 to 75." Suggesting that the older generation is less fond of Meghan and Harry than the younger generation.