Princess Diana's hairstylist shares the unusual story of her iconic haircut
Sam McKnight has explained exactly how that famous hairstyle came to be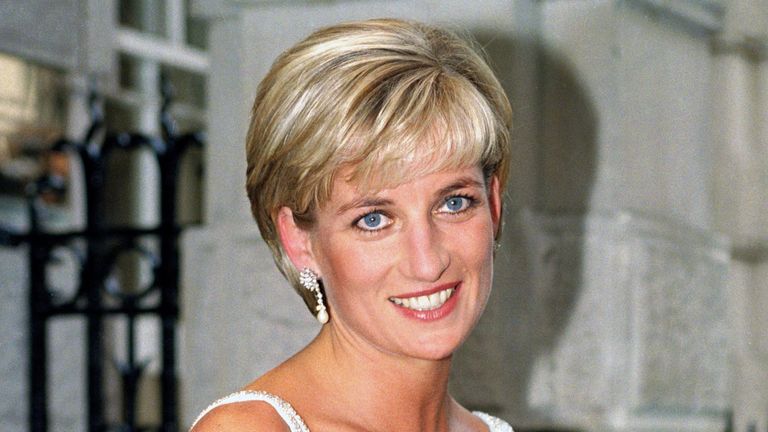 (Image credit: Antony Jones / Contributor via Getty)
Princess Diana's former hairstylist Sam McKnight has shared the story behind her iconic short haircut.
Sam McKnight was Princess Diana's hairstylist from 1990 until her untimely death in 1997
He also worked with actress Emma Corrin for her portrayal of the Princess of Wales in The Crown
As part of a new video with British Vogue and YouTube, the legendary hairdresser opened up about his time working with the late Princess of Wales.
"The first time I met the Princess of Wales was on a shoot," he explained. "This leggy blonde comes bouncing up the stairs, smiled and made us all melt, and it was Princess Diana."
McKnight also shared how her signature 90s style came to be – and it turns out the iconic short hairstyle was very spur of the moment. Diana initially asked him what he would do if he could style her hair however he wanted.
"I said, 'I would cut it all off and just start again.' It was the beginning of the 90s and it was at the time that I was doing lots of shows and covers, and a lot of the girls had short hair, and we were moving from the big frou-frou 80s into the sharp, more androgynous, business chic of the 90s," McKnight explained in the video.
"[She said] 'Well, why don't you just cut it off now?' So I cut it off then and we never looked back." Who knew the iconic hairstyle was so off the cuff?
The legendary stylist also recalled a lovely story about the time that Princess Diana met his mother during a public appearance in Scotland.
"My mum and her friends were standing outside and [Diana] had never met my mum before," he recalled. "I think the story goes: one of my mum's friends shouted out, 'This is Sam's mum!'
"For some reason the Princess knew exactly who she was talking about and went over and spoke to her, and that made my mum's day. I think for me that was probably the most pride I've ever felt in my job."