Queen Elizabeth II's safety scare re-lived as bedroom intruder recalls the night he broke into the palace
The Queen's scare will be revisited in The Crown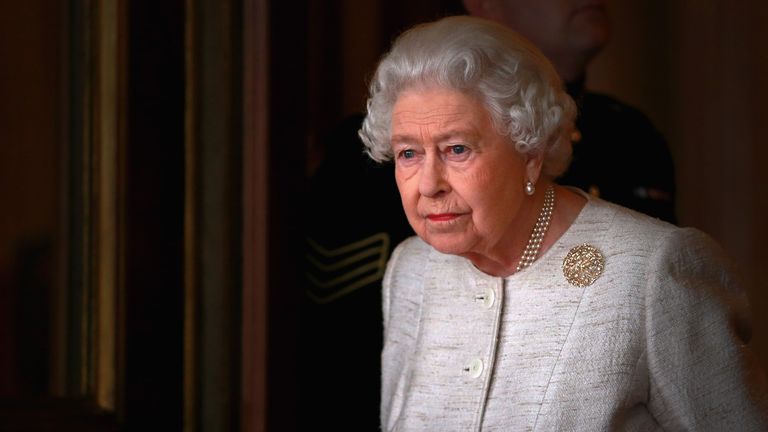 (Image credit: Getty)
Michael Fagan has recalled what happened when he broke into the Queen's bedroom during the Royal Family's biggest ever security breach in 1982.
Michael Fagan's infamous Buckingham Palace break-in is being dramatised in the new series of The Crown.
Did someone sneak into the Queen's bedroom?
While parts of the incident - which caused havoc at the palace and hit headlines around the world - have been exaggerated for effect by The Crown's writer, Peter Morgan, Michael said he did have a "chat" with the Monarch.
Who was the man who sat on the Queen's bed?
Michael Fagan was 33 at the time, London-born and unemployed. Although it has never come to light why he broke in, Michael was said to be "depressed" following the breakdown of his marriage.
Michael, now 70, told The Telegraph, "There's plenty of people who've knelt before the Queen but there's not many who've sat on her bed and had a chat, is there?"
He revealed he didn't think it was the Queen's bedroom he had entered as it was relatively normal: "She never had a four-poster bed. And she's got a little thing where she does her teas and coffees."
Her Majesty was naturally shocked at the intrusion, according to Michael.
What did Michael Fagan say to the Queen?
"I pulled back the curtain and she said, 'What are you doing here?' She talks like me and you, normal. Well, I sound a bit common so maybe not like that. But very normal.
"She walked out on her little legs. Then a footman comes in and goes, 'You look like you need a drink, mate.
"He pours me a whisky out of the pantry. Then the policemen came and they were all over the place - they hadn't arrested anyone for years, they were on a retirement posting, on guard duty. One of them was fumbling around for his notebook."
He was arrested but not charged with trespass.
Where is the Queen's bedroom in Buckingham Palace?
The Queen and the Duke of Edinburgh live in the private apartments on the north side of the Palace.
Michael is said to have climbed the railings, manoeuvred up a drainpipe and snuck in through an open window.
When is series 4 of The Crown available to watch?
The Crown will shed light on the incident which took place on 9th July 1982 and take a closer look at the late Princess Diana's wedding to Prince Charles. Series 4 will be available to stream on Sunday 15th November on Netflix.
Who plays Mr Fagan in The Crown?
Tom Brooke takes on the role of Michael Fagan.