Princess Diana engagement reaction in The Crown might be more accurate than you think
Princess Diana's friends were some of the first to hear the news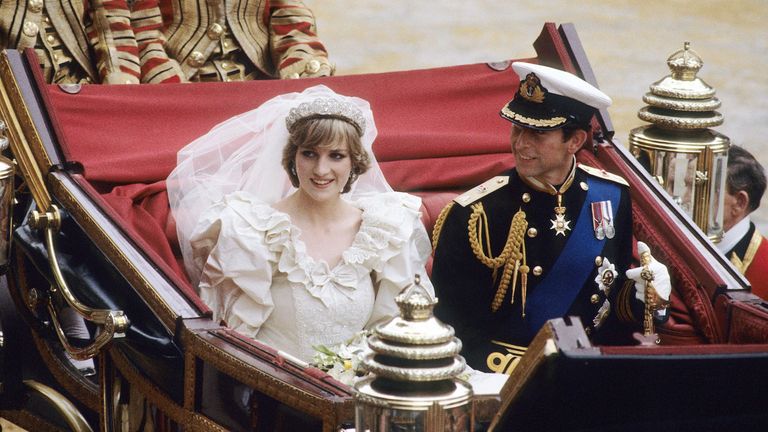 (Image credit: Photo by Anwar Hussein/WireImage/Getty Images)
Princess Diana, masterfully played by new cast member Emma Corrin, is undoubtedly a popular addition to The Crown Season 4.
Princess Diana's engagement to Prince Charles is revealed to her flatmates in The Crown Season 4.
Her three friends were amongst the first to be told the exciting news.
The Netflix drama has grown in popularity over the years and with the latest season focusing a little closer to home for our Royal Family, it's definitely one of the most talked about series.
The Crown Season 4 focuses on Prince Charles and Princess Diana's wedding and marriage and there have been several questions asked about the way the show portrays real life figures or historical events.
Now some viewers might be questioning exactly whether Princess Diana's friends really reacted like that to news of her engagement...
How was Princess Diana's engagement announcement made in The Crown?
In The Crown's latest season, we see a 19-year-old Princess Diana announcing her engagement to her three flatmates Carolyn Bartholomew, Anne Bolton and Virginia Pitman.
The friends then celebrate the news, driving around London and later going to a club.
How did Princess Diana's friends really react?
The Crown head writer Peter Morgan has recently faced some criticism over the historical accuracy of certain scenes or storylines. However, it turns out that in this case Diana's engagement announcement is pretty true to life!
As revealed in Diana: Her True Story - In Her Own Words, written by Andrew Morton with the cooperation of the late Princess of Wales, the conversation with her friends was actually very similar.
Reportedly written from Diana's perspective, it recounts the day she first told them. 'I came back and sat on my bed. "Girls, guess what?" They said: "He asked you. What did you say?".
Diana then reveals she said: "Yes please."
Following this news, the three women reportedly "screamed and howled". Diana said they then "went for a drive around London with our secret" and that she rang her parents the next morning.
The three women were some of the first people to know about the then-Lady Diana Spencer's engagement after she returned to the Earl's Court flat given to her by her father.
When do we see Princess Diana's flatmates in The Crown?
After their appearance in the memorable scene in The Crown Season 4, viewers might be disappointed to learn they won't be seeing a whole lot more of Princess Diana's flatmates.
However, the three women continued with their flat-sharing arrangement with Diana until she moved to Clarence House. They remained significant figures in the Princess of Wales' life even after her marriage.
Princess Diana attended Virginia Pitman's wedding in 1991. Whilst Carolyn Bartholomew not only went on to become Prince Harry's godmother, but she also attended his wedding to Meghan Markle.
So it seems that while The Crown does use dramatic license, some scenes might be more factually accurate that we imagined.