Mike Tindall just shared a sweet update on his newborn son Lucas
Mike and Zara Tindall welcomed their third child, Lucas Philip Tindall, on March 21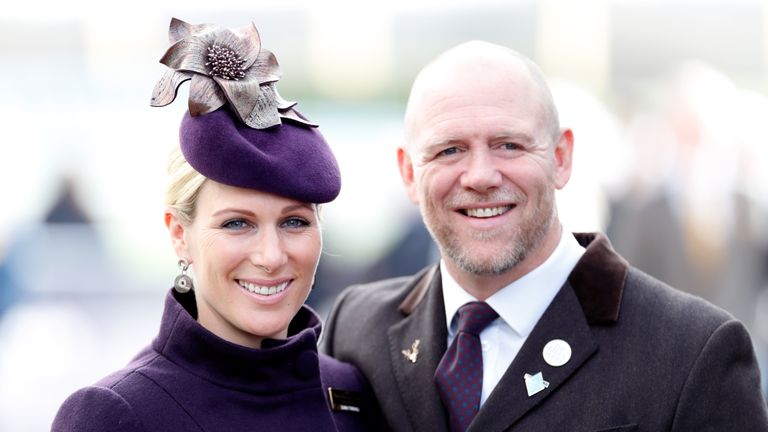 (Image credit: Max Mumby/Indigo / Contributor)
After becoming a dad for the third time this month, Mike Tindall has just given a sweet update on his newborn son, Lucas Philip Tindall. 
Zara and Mike Tindall welcomed their third child, a baby boy, on March 21
Lucas Philip Tindall is a little brother to the couple's two daughters, Mia Grace, 7, and Lena Elizabeth, 2
Lucas is the Queen's tenth great-grandchild, arriving not long after Princess Eugenie gave birth to her first child, August Philip Hawke Brooksbank. Both baby boys share a middle name, which is a nod to their great-grandfather Prince Philip.
Mike announced the arrival of his son on his podcast, The Good, The Bad & The Rugby – revealing that Zara actually gave birth on their bathroom floor.
"Sunday got even better because a little baby boy arrived at my house," he shared. "Arrived very quickly, didn't make it to hospital. On the bathroom floor.
"So yeah, it was running to the gym, get a mat, get into the bathroom, get the mat on the floor, towels down, brace, brace, brace."
He continued, "Fortunately the midwife who was going to meet us at the hospital wasn't that far away, so she drove up just as we had assumed the posit' and the second midwife arrived just after the head had arrived."
Speaking on this week's episode of the podcast, Mike revealed that his son is doing well and already wearing his very own England kit. Adorable!
"It's been good actually, I can't complain," he told his co-hosts James Haskell and Alex Payne. "He's pretty good the wee man, he loves his Umbro Lord's work stash, that we've already got him in but he, no, he's been great so far."
We hope it won't be too much longer before we see pictures of baby Lucas!