Kate Garraway 'struggling' with the 'torture' of homeschooling kids without Derek
Kate is struggling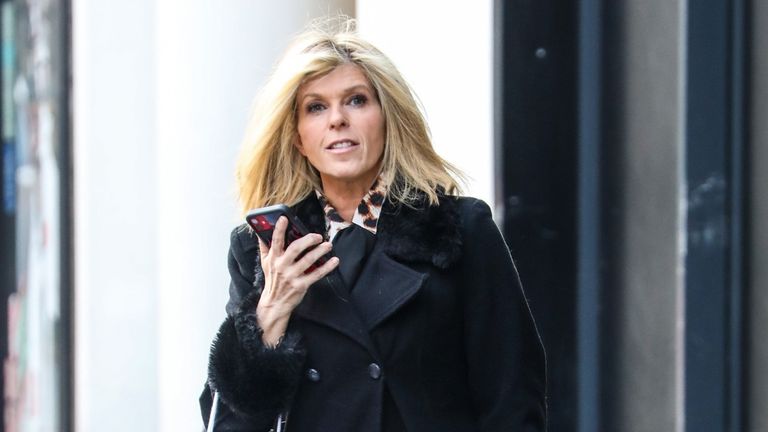 (Image credit: Getty)
Kate Garraway has branded homeschooling "torture" as she continues to solo parent whilst "consumed with fear" about her husband Derek Draper.
As if the Good Morning Britain star hasn't got enough on her plate with Derek still in hospital after covid "wreaked extraordinary damage on his body," she is now having to juggle homeschooling their two children, Darcy, 14, and Billy, 11, as well.
And Kate, 53, confessed she's struggling.
"We have made it to Friday, a collective sign of relief to anybody who is locked into the torture of home schooling," she explained.
"First time round, I was somewhat distracted at the time, and a lot of people felt quite nice, the sun was shining, we thought, 'Great, time with the children, let's see what those teachers are doing'.
"And very quickly realised how brilliant teachers are, and this time around it's a real struggle isn't it?"
It comes after the mum-of-two revealed they are now unable to see Derek, who remains in hospital following Derek's ongoing battle with covid, following news of a third national lockdown.
"We're into lockdown and that means no visits at all which I hope doesn't continue for the whole of lockdown because I think that will be very impactful," she admitted.
Thankfully the family had a "lovely moment" over Christmas, when the kids saw their dad for the first time since March. But, having lost eight stone in weight, Kate said it was an emotional experience.
"There was a lovely moment, which we did have, we did over the period get to see Derek, and the children did, which is the first time they've been able to do that," she explained.
"Of course, it was very heightened with emotion because he's very changed... It was one of those moments where it was so wonderful but then also it sort of amplified how sad everything was, and how different it is."
Georgia studied Print Journalism at university in Nottingham, England before going on to work on several leading celebrity magazines, as well as freelance writing for international magazine Grazia Middle East. An enthusiastic, hard-working and ambitious writer, Georgia recently launched her own communications consultancy, farq media. As Director and Founder, Georgia helps businesses with their Public Relations strategy, as well as influencer and celebrity marketing. She also represents several influencers of her own. She lives with this motto in mind; "if your dreams don't scare you, they aren't big enough."