Pair your crystals with this house plant to bring more love and energy into your life
Because plants and crystals go hand in hand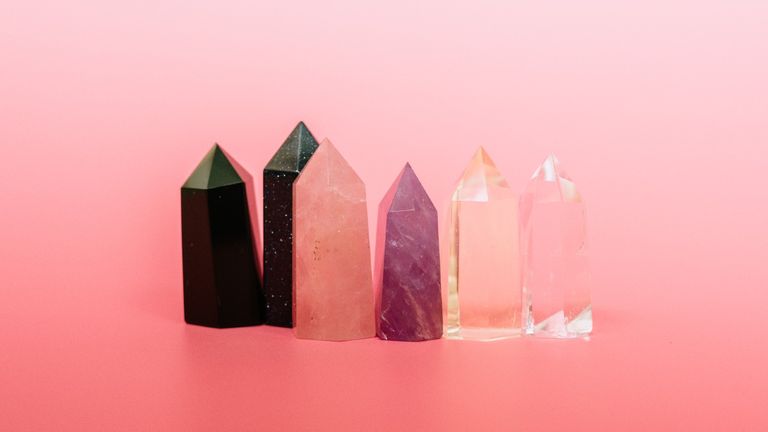 (Image credit: Getty Images)
By Lydia Swinscoe published
Get your new moon crystals at the ready as we've just found out that pairing crystals with various house plants will boost love and energy throughout your home.
We all know the easiest way to update your rooms is to add greenery with plants, so as more and more of us have taken to home working it makes sense that house plants have never been more in vogue. From the retro and fun prayer plant to the shield-shaped leaved beauty that is alocasia amazonica, or elephant's ear, as it's more commonly known, there's no doubt plants, along with the act of caring for them, can make an impact on our homes and our mood.
But until now, we didn't realise you can pair plants with different healing crystals to boost love, energy and balance in your life.
More from woman&home:
• Best air purifiers to cleanse your home
• Get all zen with our pick of the best yoga mats
• Try these best pillows for your dreamiest night's sleep yet

According to Nathan Raab of Pointless Plants pairing plants and crystals has become something of a trend, he points out, "plants bring their energy from the earth, while crystals vibrate and self-generate, together this sustainable partnership is not only a great way to boost plant growth but a sure-fire means of tackling common ailments and bringing some positive energy into your life." In response to the trend, Nathan has come up with a plant pairing for healing crystals such as rose quartz, green calcite, ocean jasper and quartz.
Which new moon crystals and plants do I need?
To attract love and strength pair your rose quartz with an orchid. Nathan says, "the flowers of orchids are associated with fertility and virility so combining them the rose quartz will bolster any flagging passion."
For more balance in your life you'll need a green calcite crystal which brings emotional clarity paired with a succulent - something like a sempervivum - both of which are used to cleanse the chakras. Combining the two will help you feel more relaxed and "encourage you to stress less" says Nathan.
For healing, he suggests buying an aloe vera plant and teaming it with quartz. The combination works best the closer the crystal is to the plant, so you could even consider placing your quartz into the soil of your plant.
He says, "quartz is a versatile energy amplifier so take advantage of this by combining it with a plant with healing properties - something like aloe vera, which has medicinal properties and has been used in healing rituals throughout history."
Finally, to spark joy you should consider getting an ocean jasper and pairing it with bamboo. Bamboo is said to bring wealth, prosperity and happiness to a home while ocean jasper will help heighten these and bring them into your life faster, says Nathan.
You can never have too many plants, or crystals for that matter so we're willing to give them all a go, especially in the light of a new moon.
Lydia is Lifestyle News Editor at woman&home
She specializes in travel, food & drink, fashion, beauty and wellness.

Her travel writing has been published in BBC Good Food, Oh magazine, Harper's Bazaar, Town&Country, Elle and MailOnline.
Before joining woman&home Lydia headed up the fashion & beauty print team at Now, and worked as Fashion & Beauty Editor at Top of the Pops magazine where she interviewed and styled some of the world's biggest pop acts, from Taylor Swift and Little Mix to Demi Lovato and One Direction.