Where is Candy Montgomery now as hit Hulu show Candy grips viewers
Electrifyingly played by the brilliant Jessica Biel in Hulu's Candy, accused murderer Candy Montgomery has, according to unofficial reports, left the state of Texas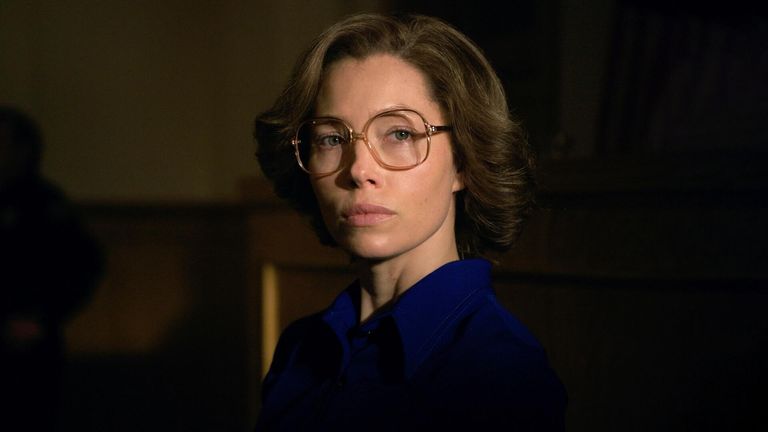 (Image credit: Hulu)
Although only two episodes of the five-episode mini-series Candy have already dropped on Hulu, fans can't contain their passion for the show about accused murderer Candy Montgomery, which has left everyone wondering: where is Candy now?
Candy on Hulu is about real-life Candy Montgomery, played by the brilliant Jessica Biel with staunch ferocity. The anthology series analyzes the murder of Betty Gore, Candy's best friend, in Texas on June 13, 1980.
WHO IS CANDY MONTGOMERY?
As reported by The Independent, Candy (born Candace) was a housewife in suburban Texas, married to Pat Montgomery.
Candy met Betty and her husband Allan Gore at the church she frequented, according to Oxygen, Candy and Allan eventually began having an affair that the latter confessed to after his wife Betty was found dead in the Gore family home in the summer of 1980.
The authorities visited the Gore home on the night of June 13, 1980 and found Betty's body in a small room a few feet away from a three-foot-long axe. Investigators at the time believed that the vicious nature of the attack suggested that the killer could have known Betty personally.
---
Reports suggest that, on the day of the murder, Candy stopped by Betty's house to pick up a bathing suit for Betty's child, who had slept over. That's when Betty confronted Candy about her affair with Allan and, supposedly, the conversation led to the crime.
According to the Fort Worth Star-Telegram, Candy eventually turned herself in and was placed on a $100,000 bond.
WAS CANDY MONTGOMERY CONVICTED OF MURDER?
Candy Montgomery was not convicted of a crime.
Throughout the eight-day-long trial, Candy's legal team argued that she acted in self-defense, suggesting that Betty attacked her with an axe but eventually died following a struggle.
Interestingly enough, Candy actually admitted to the crime although claiming she acted in self-defense. Her acquittal was likely also due to Texas' Stand Your Ground law, which allows for the use of deadly force if necessary to prevent a violent crime.
WHERE IS CANDY MONTGOMERY NOW?
Although Texas Monthly reports that Candy left Texas after the trial ended and never went back, there is no official word on what she's currently up.
Some websites claim that she actually took on her maiden name again—Candace Wheeler—and currently lives in Georgia. Other outlets report that she's working as a mental health therapist alongside her daughter Jenny.
Although no details have been confirmed, one thing is certain: the real-life Candy has nothing to do with the production of the acclaimed Hulu show.
Anna Rahmanan is a New York-based writer and editor who covers news, entertainment, lifestyle, culture, food, travel and more. Read more of her work at annabenyehuda.com.