Candy Hulu—who is the real Candy Montgomery and when will the gripping Jessica Biel show be released?
The Candy Hulu drama is set to an unmissable watch as it explores the life of accused murderer Candy Montgomery…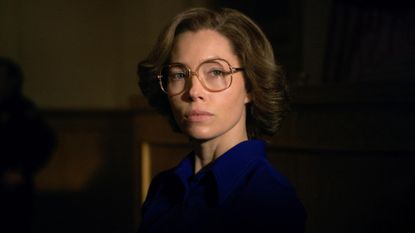 (Image credit: Hulu)
The Candy Hulu show will bring one of the most infamous cases to life on-screen as it delves into the trial of Candy Montgomery, played by Jessica Biel.
The real life Candy Montgomery found herself accused and later acquitted of murdering her friend Betty Gore and Hulu's upcoming five-part miniseries stars Jessica Biel and Melanie Lynskey in the lead roles. Already the Candy Hulu trailer has teased some intense and emotional moments to come and Hulu's show isn't the only one bringing this sinister tale to life.
Set to premiere later this year, HBO Max's Love and Death will star Elizabeth Olsen as Candy and is reportedly based on an eponymous book by John Bloom and Jim Atkinson. If you couldn't help but be drawn into the the Code of a Killer true story or were left researching more about WeCrashed, Hulu's Candy is now just weeks away from premiering and could be the perfect next watch for you.
But who is the real Candy Montgomery that the Candy Hulu show is based on and when is this dark drama released?
*Warning: spoilers ahead!*
Who is the real Candy Montgomery?
Just like so many of the latest unmissable thrillers that have captivated viewers over the past few months, the Candy Hulu miniseries is based on a true story. And it's likely anyone who wondered is The Dropout based on a true story or couldn't help delving into the Inventing Anna true story will already be more than a little intrigued about the shocking events that inspired Hulu's new offering.
Although fictionalized, the new show focuses on Candy Montgomery who was once accused and acquitted of the murder of her friend Betty Gore.
As reported by The Independent (opens in new tab), Candy was born Candace and was a housewife living in suburban Texas, married to Pat Montgomery. According to Oxygen (opens in new tab), Candy met Betty and her husband Allan Gore at the church she frequented and the couples are understood to have got on well.
Things took a darker turn in June 1980 when Betty was found dead in the Gore family home, with the publication claiming that her body was discovered next to an axe. They add that investigators at the time believed that the vicious nature of the attack suggested that the killer could have known Betty personally.
It was during the investigation that followed that Allan is understood to have confessed that he and Candy had been having an affair, but that he'd broken off their relationship. Later that month, Candy Montgomery was arrested and charged with Betty's murder.
Her trial in October 1980 saw her lawyers argue that whilst Candy had been responsible for her friend's death, it had been an act of self-defense and not murder. Instead they reportedly alleged that Betty had come at her with an axe first, cutting Candy's toe and that childhood trauma surrounding Betty supposedly shushing her could've inspired Candy's reaction.
Ultimately, the jury came back with a Not Guilty verdict and acquitted her of murder, reportedly after under four hours of deliberation. Following the trial, The Dallas Morning News (opens in new tab) reports that Allan Gore eventually remarried and moved away. Whilst they add that Candy also relocated from her former Texas home.
Stream #CandyOnHulu. A five night event, premiering May 9 on @Hulu. Starring @JessicaBiel, @MelanieLynskey, @TimothyCSimons, @Schreiber_Pablo, and @RaulEEsparza. pic.twitter.com/j1lhVlcBvNApril 13, 2022
See more
It's the trial of Candy Montgomery that's set to be explored in the new Candy Hulu series, the first episode of which will reportedly cover the day of Betty's murder.
As revealed in Hulu's official description for the upcoming series, "Candy Montgomery is a 1980s housewife and mother who did everything right—good husband, two kids, nice house, even the careful planning and execution of transgressions—but when the pressure of conformity builds within her, her actions scream for just a bit of freedom. Until someone tells her to shush. With deadly results."
With just weeks to go until Candy Hulu lands, it's not yet known how closely the show will follow the intense real-life events as the world knows them. However, if the trailer is anything to go by, this looks like it's definitely one to watch this year…
Watch the Candy Hulu trailer
The Candy Hulu trailer begins by showcasing the once warm bond between Candy and Betty and although it might seem like a sweet tale of friendship at first, things soon take a darker turn. Betty is discovered murdered and it's not long before Candy finds herself under investigation...
Who's in the Candy Hulu cast?
Candy Hulu cast list:
Candy Montgomery—Jessica Biel
Betty Gore—Melanie Lynskey
Pat Montgomery—Timothy Simmons
Allan Gore—Pablo Schreiber
Don Crowder—Raúl Esparza
Perhaps the most prominent members of the Candy Hulu cast are Jessica Biel, perhaps best known for Total Recall and The Sinner, and Melanie Lynskey, who's starred in everything from Yellowjackets to Heavenly Creatures.
The pair play Candy Montgomery and Betty Gore respectively and Jessica opened up to Vanity Fair (opens in new tab) about the process of getting into character as Candy, putting on the glasses and changing her accent.
"When you put on those different things and physically change, and then the sound changes, and you just feel transported to another time," Jessica told the publication.
Well, Betty and I got to talking... pic.twitter.com/u3uXlKPTXNMarch 28, 2022
See more
Discussing the "human" way she approached playing Betty, Melanie suggested that during the trial people took the witness stand and claimed Betty had been "difficult".
"The show wasn't afraid to delve into that. It made her very, very whole and human in a way that I really appreciated," she said.
"On paper they're different creatures from different planets, but some of these deeper-rooted things are going on for both of them…the same repression, the same rage, the same boredom and regret in their lives," Jessica added, comparing Candy and Betty's approaches.
"The things that are boiling within them and simmering deep down inside are similar, but when you watch us together onscreen, the contrast is important and is palpable," she continued.
Jessica and Melanie are joined in the Candy Hulu cast by Timothy Simmons as Candy's husband Pat Montgomery, Pablo Schreiber as Betty's husband Allan Gore and Raúl Esparza as Candy's lawyer Don Crowder.
When does Candy come out and how to watch?
From the moment the trailer dropped, thriller fans everywhere will no doubt have been eagerly waiting for Candy to come out. The five-part crime drama will premiere on May 9th, 2022 and for Hulu subscribers it couldn't be easier to enjoy its gripping episodes on the streaming platform.
Just like with the recent Our House episodes and The Teacher episodes, all of the Candy episodes are reportedly set to be released on consecutive nights until the Candy Hulu grand finale airs on May 13th. But sadly for crime drama fans hoping and waiting for a UK release date for the Candy Hulu series, one hasn't yet been confirmed.
If you're abroad on vacation when Candy Hulu airs then unfortunately you won't be able to watch the show as you would at home, thanks to regional restrictions. However, luckily there's an easy solution and you can use a VPN to continue watching this hit drama. This is a handy bit of software that changes your IP address so that you can access on-demand content or live TV just as if you were at home.
Our sister site, TechRadar, has tested all of the major VPN services and they rate ExpressVPN (opens in new tab) as the absolute best. They say, "It's compatible with all of your devices, supports most streaming services, and ranks among the fastest. You can even install it on devices like an Amazon Fire TV Stick, Apple TV, Xbox, and PlayStation. So for a one-stop-shop, you can't go wrong with Express."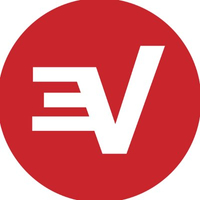 (opens in new tab)
ExpressVPN service | Get 49% off and 3 months FREE (opens in new tab)
Ranked among one of the fastest VPN providers, this risk-free service is also compatible with all of your devices. Enjoy access to almost any streaming service, and if you don't like it there's a 30-day money-back guarantee.
If you've never installed a VPN before, don't worry, it's quick and easy. Just follow these three steps:
Download and install the VPN following ExpressVPN's easy-to-follow instructions.
Once you've installed your VPN, open the app and select your server location as anywhere in the US.
With your VPN installed and server location set to US, you can now watch Candy online.
With only weeks to go until the Candy Hulu series finally lands, there's still plenty of time to enjoy binge-watching your way through other brilliant true-crime dramas, from ITV's Manhunt The Night Stalker to Landscapers as you wait to see Jessica Biel bring her interpretation of Candy Montgomery to life on-screen.
And although you might know how this shocking story ended in real-life, who knows what twists, turns and filming choices have been made when it comes to creating this compelling true crime drama?
Anna Rahmanan is a New York-based writer and editor who covers culture, entertainment, food, fashion and travel news. Anna's words have appeared on Time Out New York, the Huffington Post, Fortune, Forbes, Us Weekly, Bon Appetit and Brooklyn Magazine, among other outlets.