Why women over 40 should be using retinol as part of their daily skincare routine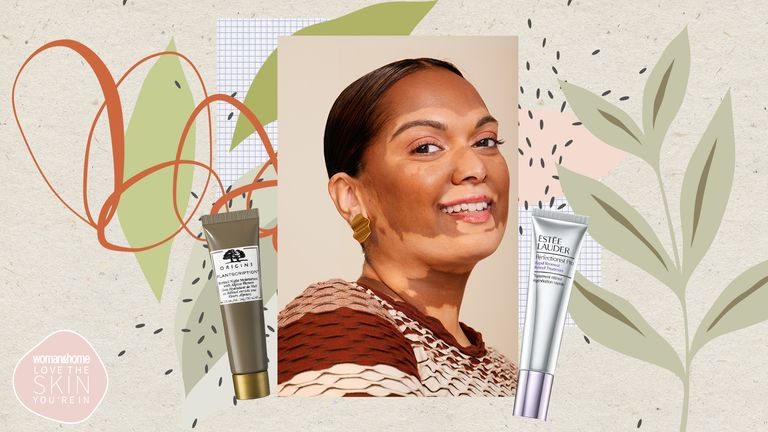 (Image credit: Future)
Face cream can only do so much, says beauty editor Fiona McKim, but this is the most hard-working ingredient in skincare...
One of the great things about being a beauty editor is you're never stuck for conversation at parties – everybody's got questions.
The flipside of that is I do seem to spend a lot of time telling people things they don't want to hear. How do I lift my sagging eyelids? Er, surgery. What can really help with cellulite? Learning not to worry about it too much. Thank God then for retinol, because in a beauty market that so often overpromises and under-delivers, this stuff really does work.
In fact, it works on just about every aspect of the way your skin looks and feels, and has been consistently proven to do so for decades.
Of course, there's no such thing as a miracle product and if you've ever tried retinol you'll know it comes with caveats when it comes to incorporating it into your skincare routine. But that doesn't stop just about every skincare expert, beauty editor and dermatologist I've ever interviewed including it in their routine in one way or another. Read my guide here, play by a few simple rules and I'd argue it should absolutely be in yours too.
Retinol facts
Retinol, or retinoids, as these vitamin A derivatives are broadly known, were originally prescribed as a topicalacne treatment, but doctors soon discovered that they work on nearly everything else too. "Retinoids encourage collagen production and cell renewal, so they improve skin elasticity, firmness and fine lines," says Dr Stefanie Williams, dermatologist and Eudelo Clinic founder. "They help reduce pigmentation and refine skin texture, repair sun damage, regulate overproduction of oil thus reducing breakouts, and improve the appearance of pores." Unsurprisingly, with these kind of results, every brand wanted a piece of the pie, creating a non-stop flow of product innovation and some of the industry's most persuasive before and after photographs (easily googled, if you wish).
The best retinol formulas
It's true there's no action without reaction and retinol is action-packed. Once retinol converts into retinoic acid in your skin and gets to work, dryness, sensitivity, redness and flaking are all possible side effects, so pick a formula with care. Pure retinol is the gold standard – it's powerful and comes in concentrations up to 1% without prescription, but I'd start at 0.5% max. If you're sensitive or rosacea-prone, look for formulas that contain esters like retinyl palmitate, acetate or linoleate. These go through more conversions in your skin to become retinoic acid, diluting both unwanted reactions and desired results. But if you have severely sun-damaged skin or acne, try prescription-only tretinoin or Retin-A, which is retinoic acid that is ready and available for your skin to use. Both ingredients go harder, faster and stronger on the results front, often with visible irritation into the bargain.
READMORE:The best retinol beauty buys to anti-age your skin
How to use retinol
"The key is to start slow," says Jana Vogt, aesthetic surgeon at Mallucci London. "Begin using it two to three times a week. Increase gradually until your skin tolerates it every night without reacting." It's fine to have a break and start again if you need to. Apply straight after cleansing so it penetrates unhindered. A pea-sized amount will do your face, chest and neck, and the backs of hands too. Old-school rules forbid using retinol around the eyes but experts now say it works wonders, as long as it's tolerated. As with any active, retinol plays nicely with some ingredients over others. use alpha hydroxy acids like glycolic between retinol days to help shift any flakes and boost radiance. "If you use an antioxidant like ferulic acid, it makes retinol even more effective," says Jana. "I'd advise to not use acne treatments like salicylic acid or benzoyl peroxide at the same time, as the effect could be too drying for the skin."
The best retinol products
Well-formulated retinol is rarely cheap or attractive, it usually has a chemical smell and ranges from sour milk to straw in colour. The active bit is broken down by light so only buy UV-protective packaging; tubes and tinted droppers are good, airless pumps are better. Avoid clear jars. This isn't a quick fix, you might notice improvements after a month, for some it takes 12 weeks. Go slow and steady with any of these smart formulas, the rewards are worth persevering for.
Our favourite retinol products
Estée Lauder Perfectionist Pro Rapid Renewal Retinol Treatment, £63
Potent slow-release cream with hyaluronic acid and antioxidant vitamin C.
Origins Plantscription Retinol Night Moisturizer with Alpine Flower, £49
Beginner-friendly. Silky, spreadable and gentle with a natural skin-firming extract.
Exuviance Super Retinol Concentrate, £48
As powerful as they come, so possibly not for retinol rookies. 1% pure retinol in airless pump packaging.
As solid as it looks. 0.3% retinol in encapsulated form to deliver deeply into skin and stay there.
What to use before and after retinol
Apply before using retinol
Deep-clean before you apply for maximum absorption. this gentle foamy cleanser contains 55% soothing cica (centella asiatica), a healing plant that acts as a pre-emptive strike against any irritation.
It's Skin Tiger Cica Calming Cleanser, £16.50
Apply after using retinol
Wait 15 minutes after applying retinol then hydrate. This is incredibly sophisticated, with technology to combat the effects of stress on skin and boost receptiveness to active ingredients. It plumps and protects from pollution too.
Shiseido Benefiance Wrinkle Smoothing Cream, £75
The next day
No prizes for guessing SPF is crucial. This launches in March, and has robust UVA/UVB protection, plus a fresh watery texture that sits nicely under make-up.