Nigella Lawson shares glimpse into her utterly magical back garden
It's dreamy!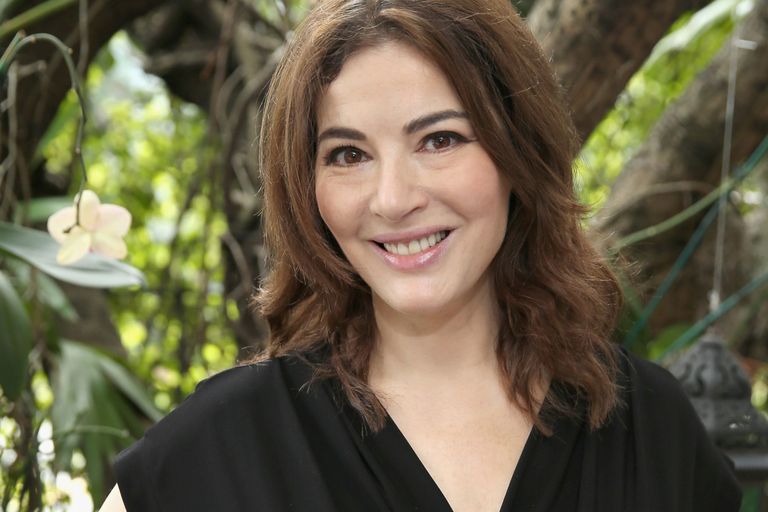 (Image credit: Getty)
Nigella Lawson just shared a sneak peek into her stunning back garden.
The iconic TV chef took to social media to respond to those who had been asking if the outdoor space in her lavish London home is still twinkling with fairy lights.
She wrote, 'Someone on here asked me if the fairy lights were still up in my garden. The answer is: of course!'
Giving her Instagram followers a glimpse into her magical, fairy tale-esque patio area, she shared a photograph of the garden lit up at night.
In the sparkly snap, Nigella's garden can be seen filled with luscious greenery, with a table surrounded by sweet red patio chairs in the centre.
In the comment section, heaps of the glamorous culinary queen's followers began swooning.
READ MORE:Nigella Lawson loves this surprising budget mascara
'So pretty. Got to have lights in the garden 💖😍,' one wrote.
'I love those fairy lights. One day I want to recreate it for myself - they must bring you joy! ❤️,' added another ,while a third chipped in, 'This is dreamy 😍✨.'
'A woman after my own heart 😍. Twinkly fairy lights are essential at times like these,' agreed a fourth.
This comes after Nigella shared an epic tip for those keeping busy with baking during the coronavirus lockdown.
Sharing her expert knowledge on bread making, she explained that things used in other recipes, that you'd usually throw away, can actually help to achieve a great bake.
'Quick message to all those making bread at the moment. Keep the water you've cooked potatoes or pasta in. It will help the bread's texture and rise,' she penned on Twitter.
She later added, 'Taste it before adding though. If very salty, dilute it with fresh water and, obviously, leave any salt in recipe out.'
Definitely something to try if lockdown has got you experimenting in the kitchen!