James Middleton introduces adorable new addition to the Middleton family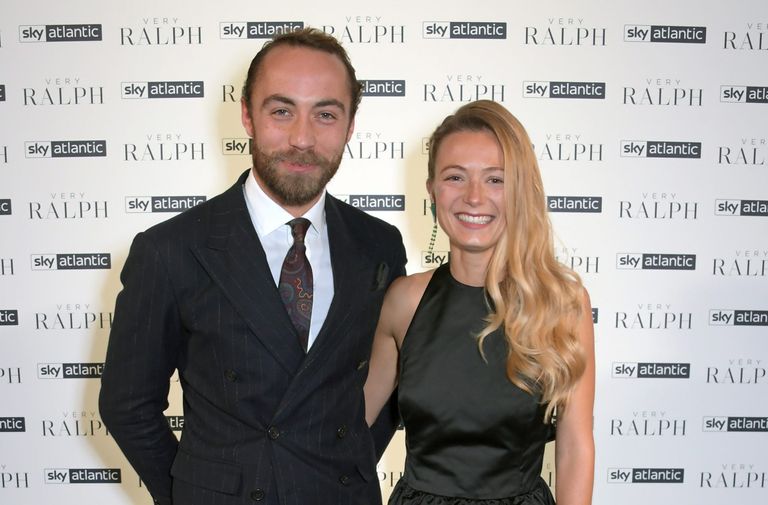 (Image credit: Dave Benett/Getty Images for Ral)
James Middleton, the Duchess of Cambridge's brother, has introduced a brand addition to the Middleton family.
Taking to Instagram, James shared adorable pictures of new his puppy, who he named Nala Middleton.
The cute new addition is the daughter of one of his black Spaniels, Zulu, and daughter of another one called Ella.
He wrote alongside the pictures, 'Introducing Nala Middleton ❤️🐾 She is daughter of Zulu & granddaughter of Ella. I cannot wait to share many adventures with her and the rest of the pack 🐾⛰'.
The businessman also teased that more exciting news are on the way. He wrote, 'Ps more very exciting news to share soon 👀.'
Nala joins James' five dogs – a golden retriever and four black spaniels. He's been very vocal about how much his four-legged friends have helped him as he struggled with depression in the past.
'My own dogs played a vital role in my recovery from clinical depression,' he wrote on Instagram last year.
'In light of this I want to celebrate the important role dogs play in our lives and the unconditional love and support they give us.'
James has been spending lockdown with his fiancée Alizee Thevenet and his parents at their Bucklebury home.
Recently, he's also announced the launch of his new business - Ella & Co, a 'happiness and wellbeing' company for dogs.
His first product is freeze-dried raw food, which is made of the healthiest natural ingredients for dogs, but freeze-dried for convenience.
Writing about his new business venture, James said, 'For years I fed regular commercial dry dog food, until I looked a little closer at what actually went into the product, the process, high cooking temperatures and lack of natural nutrients.
'I started raw feeding and noticed immediate visible effect. Brighter eyes, shinier coats and much healthier poo. However after months of continually freezing, defrosting & disinfecting I knew there had to be another way - I just wanted dog food with the same health benefits of raw-feeding but was easy to store, feed and travel with.'