Duchess of Cambridge's brother James Middleton set to star in documentary about how dogs saved him from clinical depression
We're definitely adding this to our to-watch lists!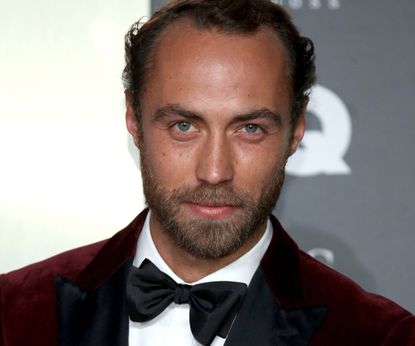 (Image credit: Getty)
The Duchess of Camrbridge's younger brother, James Middleton, is reportedly set to appear on our telly screens in a very special project.
James Middleton is reportedly going to appear in his own documentary about his love for dogs.
Duchess Catherine's brother has talked about his mental health struggles in the past.
This royal news (opens in new tab) comes after James shared a never seen before childhood photo (opens in new tab).
The 32-year-old businessman has reportedly starred in his very own docu-series all about his love for dogs.
It is thought that James' big television venture will be titled James Middleton's Super Dogs and will look into how his bond with pooches saved him from a mental health spiral.
James, whose sister Duchess Catherine is married to Prince William, has previously spoken out about his battle with clinical depression.
He is also known for being a serious canine lover, being the proud owner of nine pet dogs.
It is believed the programme will also see James look into the mental health struggles of others and hear how their own pooches have helped them in their journey.
A source told The Sun, "Mental health is a topic very close to both James' and his sister's hearts, and he credits his dogs with helping him out of his darkest days.
"The show will follow him talking to others who are suffering and looking at how a dog can impact your mood and depression."
James, who is a doggy dad to a Golden Retriever called Mabel, a black Labrador, two Cocker Spaniels, and five black Spaniels named Rafa, Ella, Zulu, Inka and Luna, took to social media in the past to detail how his beloved animals have helped him keep his mental health on track.
'My own dogs played a vital role in my recovery from clinical depression,' he penned on Instagram last year.
'In light of this I want to celebrate the important role dogs play in our lives and the unconditional love and support they give us.'
We can't wait to watch!