Drew Barrymore finally achieved her childhood dream—and it's kind of old-school!
Talk show host Drew Barrymore has fulfilled her life goal of launching a lifestyle magazine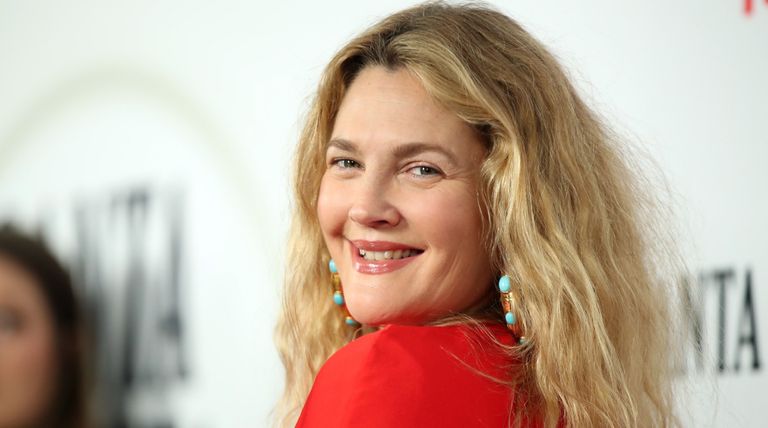 (Image credit: Christopher Polk/Getty Images)
Drew Barrymore has been keeping herself busy this year. After creating a name for herself as a talk show host, the actor is now moving into the magazine industry.
Drew officially launched her very first women's lifestyle publication called Drew magazine on Monday, June 23. For $10 you can buy the magazine online or pick it up in person at most newstands. If you're wondering what got her into this field, it's actually been an ambition of hers since childhood.
"This has been my dream since I was a pre-teenager ripping out tear sheets from every magazine imaginable," she announced to fans during an episode of her talk show, The Drew Barrymore Show. "I hope this little collection of pages brings you joy and provides some escape from everyday life."
Drew Magazine Summer 2021 Issue, $9.99
In her debut magazine, Drew talks opens with a personal essay on happiness while also supplying readers with her all time favorite beauty products, summer playlists, and more. This particular addition will remain on sale until September 20, 2021.
---
Read more from woman&home:
• Best eye cream—whatever your skin concern
• The best foundation for all skin types that'll hydrate and perfect
• How to repair damaged nails and keep them in great condition
---
Growing up Drew was an avid magazine reader. So much so that her bedroom walls were plastered from head-to-toe with pages from magazines. As she went out on her own she also made sure to keep a magazine with her as they were an outlet for her to continue learning about the world and topics of interest, like photography.
She revealed that Drew magazine, which is out now, aims to, "cover some of the things we talk about here on the show and more—beauty, food, travel, inspiring stories, and people, and, of course, news," she continued.
The star's website describes Drew magazine as, "a quarterly feel-good publication devoted to beauty, love, and fun. From life and style to travel and food, we seek out the personalities, places, products, and ideas that shine. We share tips, tricks, and how-to's from people in the know."
From her Sunday Riley beauty treatment to her Walmart kitchenware line, there's no doubt that Drew will update us with more of her go-to beauty secrets and home hacks in the new publication.
Drew magazine features the catchphrase "every day beautiful" it's also safe to assume that it will bring us inspiration and feel-good stories, much like her talk show.
As editor-in-chief Drew will bring a personal touch to the magazine, adding in a section inspired by her show called "Dear Drew", in which she will answer readers' questions.
It's also speculated she'll bring in her celebrity friends to provide content. Since Drew and actress Cameron Diaz have been close friends for years, a guest appearance from the former Charlie's Angel could be on the cards.
And while many celebrities focus on the online sphere, Drew has decided to focus on a print publication. "I'm kicking it old school because magazines have been one of the greatest influences in my life," she told PEOPLE. "The fact that I can look back at my 12-year-old self and tell her she's the founder of a new magazine is such a good feeling. It's just very full circle."