Dawn French reveals pain of missing her mum in sweet tribute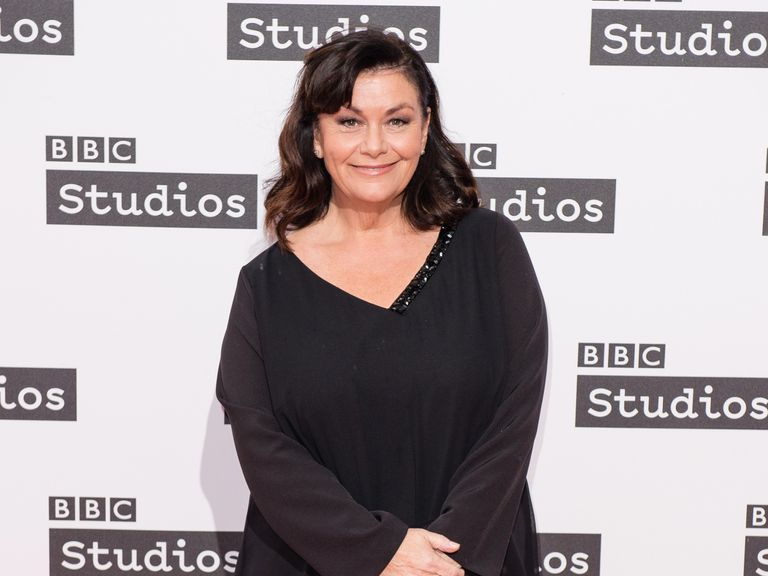 Dawn French has revealed the pain of celebrating Mother's Day without her mother.
The actress took to Twitter to share a picture of her late mother, Roma, after she passed away in 2012. Alongside it she wrote, "Missing you today, but so grateful you were mine. #mothersday."
Having lost her "selfless" mother to lung cancer eight years ago, Dawn previously confessed she learned so much about how to parent her own daughter, Billie, from Roma.
"I certainly have the face of my mother but I think we were very different people. She was very gentle and I have a shorter temper. But I've tried to emulate her as a parent," she explained.
"I think the greatest lesson I learnt from Mum about mothering was to try to be selfless."
Roma dedicated her life to helping others, but did it "quietly" - which is what made her so remarkable.
"She raised money and opened lots of centres and rehabs, facilitating help for people with drug and alcohol problems, particularly young women."
Dawn relocated to Cornwall in 2006 to be closer to her family and garner some of that "strength" that inspired her so much about her mother.
"My mum was the most amazing woman who had a quietly remarkable life but helped many, many people," she admitted. "If I had even a quarter of my mother's strength I'd be extremely grateful. That would get me through, most certainly."
After feeling "overwhelmed" by bustling city life, Dawn is happier than ever living the quiet life in Cornwall with now-husband, Mark Bignell.
Revealing the anxiety she used to feel in London on Fearne Cotton's Happy Place podcast, she said, "My problem with being in busy places... I find that I get quite upset by constantly seeing difficult things.
"So I've been a bit cowardly in a way because I find it... when I go to London and I see, I look at people's faces and I think, 'Oh, she's cold. Oh that person hasn't got anywhere to go tonight. Oh God, they're dealing with something, oh God, he looks like he's off his face, oh dear.' And my insides are just upset all the time."
Georgia studied Print Journalism at university in Nottingham, England before going on to work on several leading celebrity magazines, as well as freelance writing for international magazine Grazia Middle East. An enthusiastic, hard-working and ambitious writer, Georgia recently launched her own communications consultancy, farq media. As Director and Founder, Georgia helps businesses with their Public Relations strategy, as well as influencer and celebrity marketing. She also represents several influencers of her own. She lives with this motto in mind; "if your dreams don't scare you, they aren't big enough."