Harry Potter reunion: Emma Watson's crush on Tom Felton and other surprise revelations
The two actors, who played Hermoine and Draco Malfoy, worked together on the Harry Potter films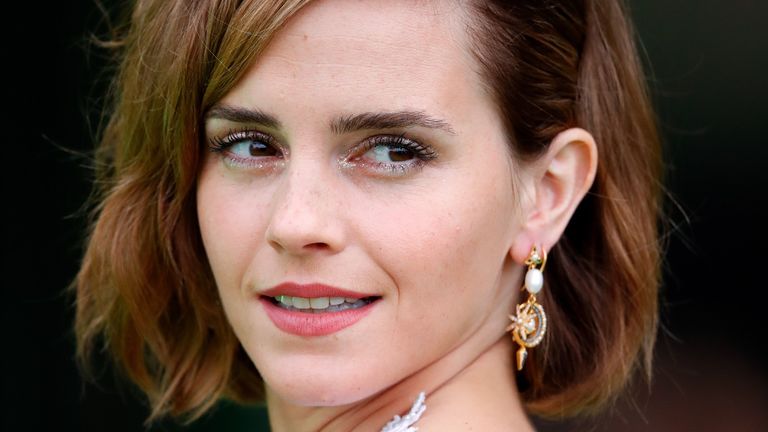 (Image credit: Getty)
By Sarah Finley published
Emma Watson revealed she had a secret crush on fellow Harry Potter actor Tom Felton - during the Harry Potter 20th anniversary HBO show.
The reunion show finally aired, after lots of teasers of the show, on New Years Day, on HBO and Now TV—and Emma's confession has got Harry Potter fans excited.
The show, which bought together all the main actors, including Daniel Radcliffe and Rupert Grint—also gave us some other never heard before revelations about the cast and filming.
---
Although they no longer have feelings for each other and are firm friends Emma Watson used the reunion to reveal that it was their tuition lessons, on set, when she realised she first liked Tom Felton.
She said, "Tom had drawn a girl with a backward cap on a skateboard. And, I just don't know how to say it, I just fell in love with him,"
While she also said the days she realised they were working together were her favourite, "I used to come in every day and look for his number on the call sheet, it was number seven," she said. "And if his number was on the call sheet, it was an extra exciting day."
However, due to their age difference, the crush wasn't reciprocated, with Tom saying, "I was very protective of her. I've always had a soft spot for her and that continues to the day."
The show, which writer JK Rowling wasn't invited to appear on, also revealed another on-set crush, this time from Daniel Radcliffe, who admitted how much he loved Helen Bonham Carter, who played Bellatrix Lestrange. The actor gave her a love letter where he said he wished he was 10 years older, in order to 'stand a chance' with her.
Daniel, who played the main character Harry Potter, also shared a funny story about the floating candles in the Great Hall, "One of my favorite moments on set ever was the moment when all the floated candles started burning through the ropes that tied them to the ceiling and just started falling through the Great Hall."
However, one of the most painful scenes, according to Emma and Rupert was their kissing scene, with Emma admitting, "Kissing Rupert is one of the hardest things I have ever had to do," Watson said. "It just felt wrong, so wrong on every level because Dan, Rupert, and I are so much siblings."
Sarah is a freelance writer - writing across titles including Woman & Home, Fit & Well, Tech Radar and the BBC. Covering a variety of subjects, including the royals, celebrities and trends in beauty, fashion and wellness - her biggest passions are travel and fitness. She can normally be found trying out the latest fitness class or on a plane to an exotic destination (pandemic allowing) - or writing about either of them.