Cyber Monday Kindle deals: the best and biggest discounts on kindles and e-readers to shop right now
Thinking of investing in an e-reader in this year's Cyber Monday Kindle deals? Here are the best deals.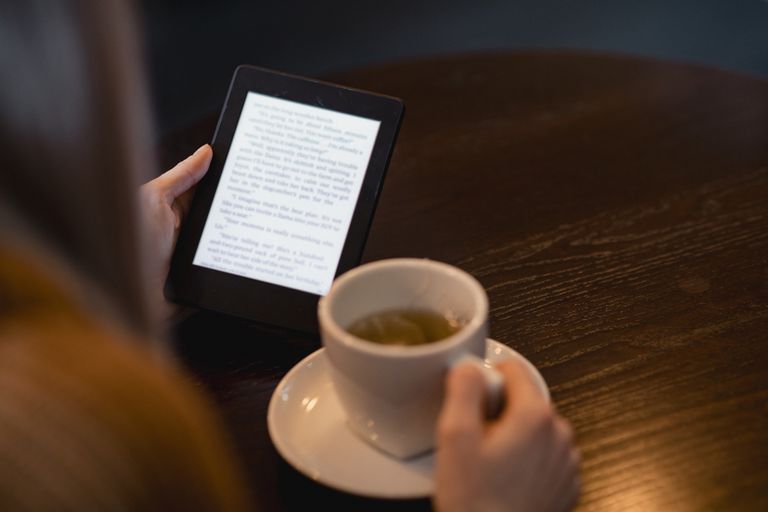 (Image credit: Getty Images)
There's no better time to invest in an e-reader than in the annual Cyber Monday Kindle deals. And this year, there are some incredible discounts to enjoy and take advantage of at Amazon and other retailers this year
Cyber Monday Kindle deals offer the perfect chance to pick up an e-reader for a fraction of the cost, as the devices are often not on sale at many other points during the year. 
After all, there's nothing we love more than settling down with a good book in the long, wintry evenings, and with many cosy nights in ahead, we reckon a Kindle is a great investment round about now. 
So where are the best deals on Kindle's to be found right now? And which Kindle's have the most money off at the moment? See this year's Cyber Monday deals offers offers below...
Best US Black Friday and Cyber Monday Kindle deals to shop now:
Amazon All-New Kindle 6" 8GB Black: $89.99 $59.99 (save $30) | Bestbuy  If you're in the States, there's a huge $30 off this Kindle 6" - one of the best Kindle deals we've seen over the Cyber weekend period! Snap this up before it goes.View Deal
Amazon Kindle Paperwhite E-Reader 6" 8GB Black: $129.99 $84.99 (save $45) | Bestbuy One of the most popular Kindle's the Paperwhite is now on sale at Bestbuy! This brilliant $45 off deal is available for the 8GB version - ample room for your books.View Deal
Amazon Kindle Paperwhite E-Reader 6" 32GB Black: $159.99 $109.99 (save $50) | Bestbuy And there's also a saving on the 32GB version - and this time, it's even bigger! By upgrading to the bigger storage Kindle Paperwhite, you could save an even better $50 at Bestbuy right now.View Deal
Best UK Black Friday and Cyber Monday Kindle deals to shop now:
Amazon Kindle Oasis: £229.99 £169.99 (save £60) | Very.co.uk  Previously £229.99, but now reduced by £60, this is a great option to save money on your Kindle purchase. The Kindle Oasis is one of the most advanced Kindle models Amazon offer. Ergonomically designed with a 7 inch flush-front display, an adjustable warm light allows you to shift screen shade from white to amber; while turn-page buttons will give paperback fans that beloved bookish feeling. View Deal
Amazon Kindle 6" eReader Black: £69.99 £49.99 (save £20 | Very.co.ukYou can't fault a classic. The original Kindle, at 6 inches wide, with backlight is one of the best-loved e-readers around. It is currently £49.99 reduced from £69.99 at Very! View Deal
Amazon Kindle 6" eReader White: £69.99 £49.99 (save £20) | Currys  Or, if you prefer, the white version of the 6-inch kindle is also on offer on Currys at the moment! Just like the black version, there is 4GB of storage on this device, enough for all of your favourite novels. View Deal
Fire 7 Tablet: £49.99 £34.99 (save £15) | Amazon                                                     There's 30% off this Fire Tablet - and again, although it isn't a Kindle, it's the next best thing with the ability to read your favourite books - as well as stream your favourite shows, and browse the web!View Deal
Amazon Kindle Kids Edition: £99.99 £59.99 (save £40) | Amazon                              For those looking to snap up a Christmas present for the kids in your life this Black Friday weekend, this is the perfect option - and there's a huge 40% off while stocks last! With easy-to-use controls and parental view available, this is ideal for little'uns.View Deal
Kobo Libra H20 E-Reader: £149.99 £129.99 (save £20 | Argos         This may not be a Kindle, but it's just as good. The Kobo Libra has a comfort light and has the option of coming in black or white. With Wi-Fi and an 8GB memory, it's the ideal device for browsing the web outside of your reading time, and storing all of your must-reads. Get it now while it's £20 off.View Deal
Why is Cyber Monday a great time to pick up a Kindle deal? 
Not satisfied with just offering one day of mega-deals, Amazon and retailers including Very, Currys and Argos, are known for rationing their Black Friday deals all throughout the month of November, including over Cyber Monday, taking place today.
It's worth noting that Cyber Monday is usually the final day of deals during this sale period - so if you want any of the above Kindle deals, we'd advise snapping them up ASAP as these offers will run out at midnight. And to err on the side of caution, we'd definitely advise buying your favourite deal as and when you see them to avoid missing out.
We'd also advise identifying the exact Kindle model you want as early as possible, so that it's easier to keep an eye out for the best deals.
Which retailers are best for Kindle deals?
Because Kindles are an Amazon device, it's one of the go-to places to shop for the best Cyber Monday Kindle deals this year.
But that doesn't mean that you shouldn't shop around. This year, Very.co.uk are offering some of the best discounts on Kindles around! 
And similarly, Argos are also offering some incredible discounts on the bestselling e-readers. 
Other Kindle stockists that have some brilliant Black Friday deals currently include Currys PC World and Very, so ensure to have a quick look at other sites before making your Black Friday Kindle purchase.  
Or, browse our pick of the best deals at the end or at the top of this article!