This Black Friday Ring Doorbell 3 deal is going to help me stalk my postman (and stop my 'missed delivery' rage when I have been home ALL day)
He won't be able to escape unnoticed now I have found an early Black Friday Ring Doorbell deal...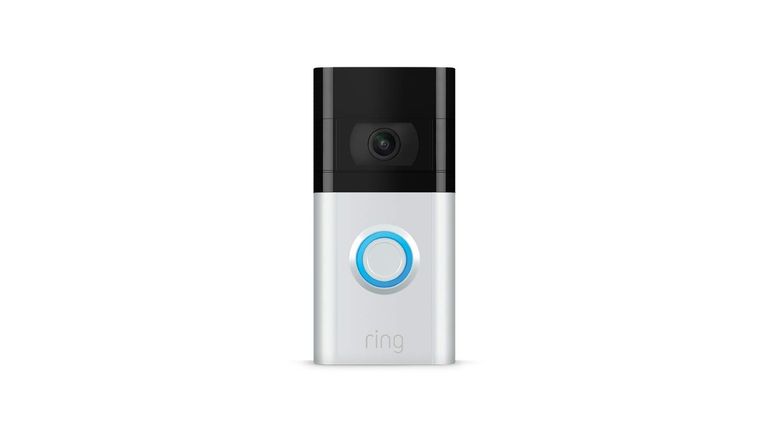 (Image credit: Ring)
I know what I'm about to tell you and my new Black Friday Ring doorbell purchase is a first-world problem. But it's also one so infuriating that I've invested hours of my life moaning to friends about. I've even ranted to people in the street – socially distanced, of course. What all-encompassing rage am I talking about? That feeling you get when you find a little white card on your doormat. You know, the one telling you that you've missed a delivery. And, honestly, I wouldn't mind so much, but the fact is it's usually when I've been home the whole time!
OK, so maybe the problem isn't solely down to my postman. Perhaps I'm being harsh on him. After all, surely, he can't (as I've vividly imagined on many occasions) be tip-toeing along my garden path in a bid not to be spotted. I mean, he must want the post delivered to free up space in his van, right? So something else is letting us both down. And that's probably the state of my current, very old doorbell.
But, rest assured, thanks to one of the best Black Friday deals I've seen (and it's an early one!), I know a Ring Doorbell 3 will put an end to all this madness. Right in time for all the Christmas packages I will be getting thanks to the amazing Black Friday offers around right now.
Ring Video Doorbell 3 + 30-day free trial of Ring Protect Plan
£129, was £199 (save £70) | Amazon
Not only can you see who is at your door, but you can download a video of any alerts, too. Plus, you can interact with anyone from your smartphone or tablet, ideal when you're not in or simply can't make it to the door in time. With 35% off, now is the time to buy.
Why a Ring Doorbell 3 will (hopefully) transform my life
Everything moves on in life when tech is involved, so it's no wonder doorbells are now "smart". And I, for one, am pleased. Having a Ring Doorbell that's connected to your phone means you can always hear it – and even turn the volume up when it's needed. The video function is also really handy for home security, too. Especially if you want to see your car on the driveway. You can easily connect it to Alexa to have the view on screen all day long if you wanted!
I'm not sure this will break the tension between my postman and I (or the other delivery drivers who often come round waving their "sorry we missed you" cards ready to be filled out), but I do hope it puts an end to having to go to the delivery centre. Or going online – again – to re-arrange yet another drop-off date.
Will this be the solution to my first-world-but-very-real-problem? I'll have to buy some more Black Friday bargains to see how well they are delivered, I reckon.
Happy shopping!