Top 7 Foods Rich In Vitamin D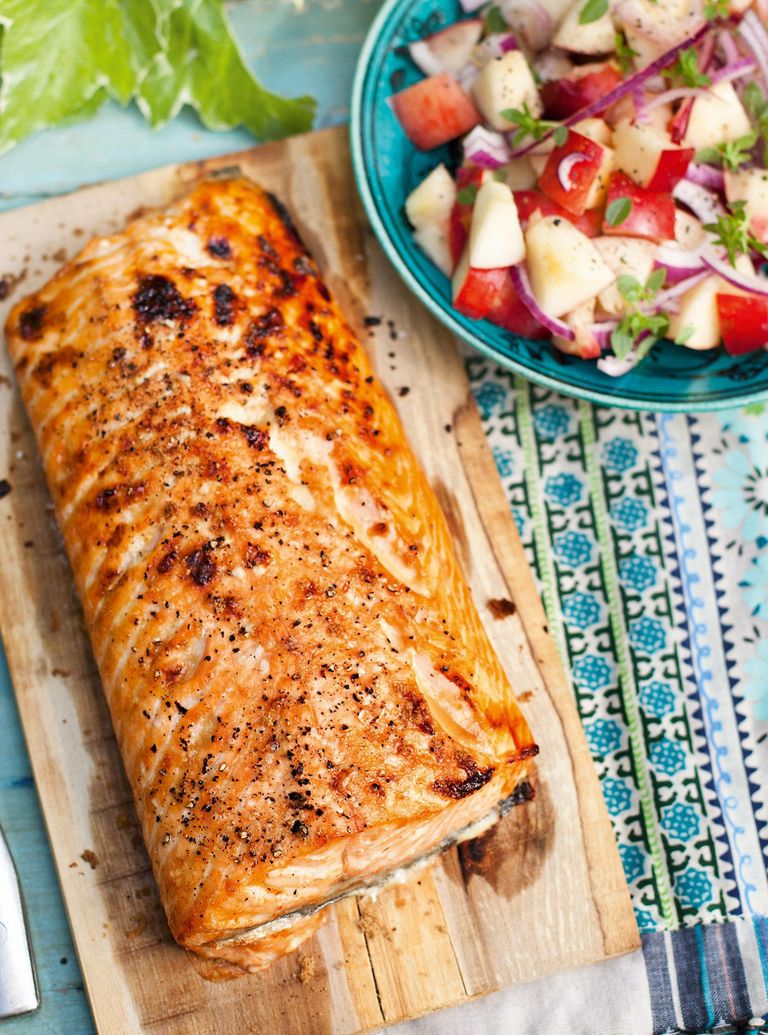 Foods rich in vitamin D is an important part of maintaining a healthy lifestyle, but can be hard to find outside summer months. Find the best foods and recipes rich in vitamin D here.
Top up your energy levels with foods rich in vitamin D.
Do you ever find yourself feeling tired and sluggish during the colder months? If so, you could be lacking in vitamin D. In fact, recent research shows that an increasing amount of the UK population suffer from Vitamin D deficiency – especially in the winter. What's the solution? Go on a beach holiday if you can, otherwise stock up on these tasty vitamin D foods!
Vitamin D, also known as the sunshine vitamin, plays a vital role in the human body and is essential for bone strength, cell growth and immune function. Recent research also suggests that vitamin D may even play a crucial role in lowering the risk of chronic illness such as cancer and heart disease.
Your body makes vitamin D when your skin is exposed to sunlight. Get too little of this vital vitamin and vitamin D deficiency can cause rickets in children, osteomalacia in adults, and a general sense of fatigue and weakness. If you find yourself unable to get up in the mornings or yawning before dinnertime, a lack of vitamin D could be to blame.
The best way to get vitamin D is to soak up some sunshine but unless you have a holiday planned, chances are you won't be basking in the sun anytime soon! That's where Vitamin D foods come in handy.
When there's no sunshine to be had, fill your kitchen up with these 7 vitamin D foods instead to help boost your intake and stay healthy. We've included tasty recipes too, making it even easier for you to feel happy and healthy, whatever the weather.
From a tasty baked salmon supper to a luxurious poached eggs breakfast, these recipes will satisfy your taste buds – and your health needs. Discover these tasty Vitamin D foods now...
Find more health and diet tipshere.
Salmon
Salmon is one of the best food sources of vitamin D, especially wild salmon with one serving providing nearly all of your vitamin D daily intake. Try this lemon and fennel baked salmon with green beans recipe for a deliciously healthy meal, with a zesty kick. The recipe also calls for egg yolks, great for another vitamin D kick! Or if you're in the mood for a more warming dish try a new potato and grilled salmon salad, it's the perfect low calorie dinner.
Tuna
Like salmon, this oily fish is another good source of vitamin D. Fresh blue fin tuna has the highest levels of the vitamin, but light canned tuna is an easy way to boost your vitamin D intake if fresh fish isn't available. This tuna and three bean salad recipe is great for a light dinner and can be altered to suit whatever beans you have in the cupboard. For a Vitamin D-fuelled dinner try the sticky hoisin tuna recipe, marinating the tuna in hoisin sauce will create a softer texture and bring in more flavour to this meal.
Eggs
Start your day with a healthy dose of vitamin D with this poached eggs with chive hollandaise recipe. While you won't be able to get your entire day's worth of vitamin D from eggs alone, all the vitamin goodness is found in the egg yolk which makes this hollandaise topped egg an excellent morning treat! For a more flavour-infused meal full of pepper and spice try the chorizo and patatas bravas with eggs recipe.
Mushrooms
Just like people, mushrooms absorb vitamin D when they're out in the sun. Shitake mushrooms are a particulary good source, but just make sure that your mushrooms have been exposed to the sun (and not grown in the dark). This spinach and mushroom filo tart is great for a dinner party, and so good that your meat loving friends will love it too. For another meat-free mushroom dish try a spicy mushroom and halloumi burger and serve with a salad or sweet potato fries.
Pork
Pork fat is an especially good food source of vitamin D, but for a healthier pork option try this sweet chilli and lime pork ribs recipe instead. The recipe has an almost instant storecupboard marinade - making it even easier for you to up your vitamin D intake! For a red meat based Sunday dinner the roast loin of pork with crackling and spicy pear sauce will make a good alternative to a turkey dinner.
Oysters
Not only are oysters a good source of vitamin D, but they're also low in fat and high in zinc - important for maintaining a healthy immune system. This beef, mushroom and smoked oyster pie is a proper pie, just like the ones you always hope to get in a pub (and invariably don't). Rich and dark with a thick gravy, serve with green veg and potatoes. For a lighter meal try the seafood linguine, substitute the mussels and clams for oysters to get in your daily Vitamin D.
Caviar
These smoked salmon and caviar blinis make a quick and elegant party nibble or easy fish starter. Even just a tablespoon of caviar will give you a decent dose of vitamin D plus your daily requirement for B12 - important for healthy skin, hair, and nails and keeping energy levels up. If you'd rather a meat-free, vegetarian canapé try these beetroot blinis, which make a the perfect canapé.