A hairdresser answers your tape in extensions questions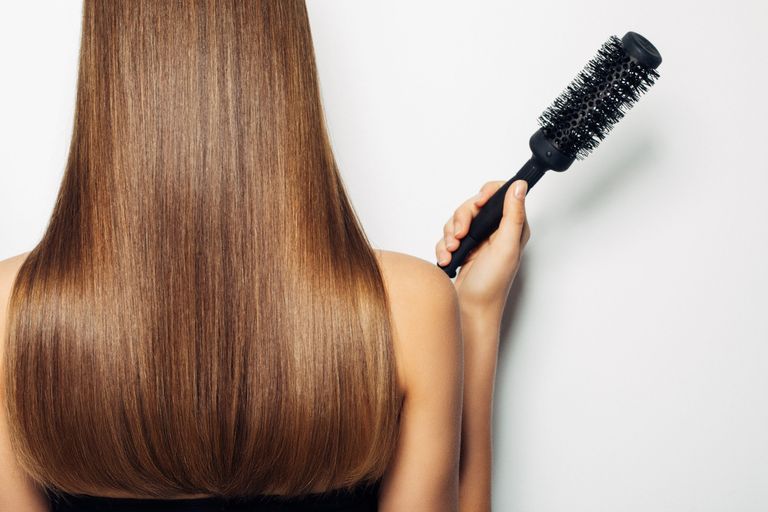 There's no denying they have a bit of a rep, but, like any good 'work', the best hair extensions are undetectable.
And, with extensions on the rise amongst the 40+ demographic, the hair industry is constantly innovating ever more subtle, sophisticated and low-maintenance methods to deliver that extra oomph. The latest development that's got everyone talking are tape in extensions, which promise bountiful volume and length with less time in salon, lower commitment and zero damage. So we asked Emmanuel Esteban, stylist at Salon Sloane who works with Beauty Works Invisi-Tapes extensions, to answer your tape in extension FAQs.
Salon Sloane, in Chelsea
What are Invisi-Tape extensions? "Beauty Works Invisi-Tape Extensions are made from 100% human hair and are of the highest quality. They are very easy to manage and comfortable – many of my clients forget they have them. The beauty of these tapes is they do not damage your hair and can be added to partial areas of the hair to help create thickness and volume and additional length, helping you achieve the look you want whilst being low maintenance. They are also great for helping to grow out a haircut, e.g, growing out layers, broken or damaged hair"
What length does my hair need to be to for the tape-in extensions to be applied? "The perfect length for hair tapes is anything from the jaw line down. This is to achieve the best finish and to be able to blend your own hair with the extension to create a natural finish".
How long does it take to have them applied? "It depends on the length of your hair and the desired look you want to achieve, so with cut and styling included an average of around 1.5-2 hours."
How long will they last? "The hair lasts for up to 9 months, but the tapes need to be repositioned every 6-8 weeks, depending on how fast your hair grows."
Can I colour the tape-in extensions? "Yes, you can colour them. They can be treated exactly how you would treat your own hair – cut, coloured and styled. You can tong, iron and blow-dry them, they are easy to wash and style, just like your own hair. Many of my clients tell me that they love how the tapes help hold their styles much longer in comparison to their own hair and they can prolong a blowdry."
Prices start from £425, to book a consultation with Emanuel Esteban visit www.salonsloane.com or call 0207 259 0068
As woman&home's Beauty Channel Editor, Fiona Mckim has tried more beauty products than she's had hot dinners and nothing makes her happier than raving about a brilliant find on womanandhome.com or her instagram grid (@fionamckim if you like hair experiments and cute shih-tzus)

Fiona joined woman&home as Assistant Beauty Editor in 2013, working under industry legend Jo GB, who taught her everything she needed to know (clue: learn about ingredients and employ extreme cynicism).
In a previous life, Fiona studied journalism back home in bonnie Scotland and honed her skills as a features writer at publications including Junior and Prima Baby, with a brief and terrifying stint on the showbiz pages of a tabloid newspaper in between. She's a skincare fanatic who can't resist adding an extra step to her routine, adores fragrance, has fun with makeup and never turns down the chance to test a new hair tool. Basically, she loves it all.

When not slathering herself in self tan or peering at a tiny ingredients list on a moisturiser, you'll probably find Fiona enjoying something to do with food - cooking it, eating it, cajoling her friends into trekking across London to try a hyped pop-up in a dirty car park.
Come to think of it, the hot dinners and beauty products are probably about even.