Amazing but affordable: 2019's top luxury package holiday destinations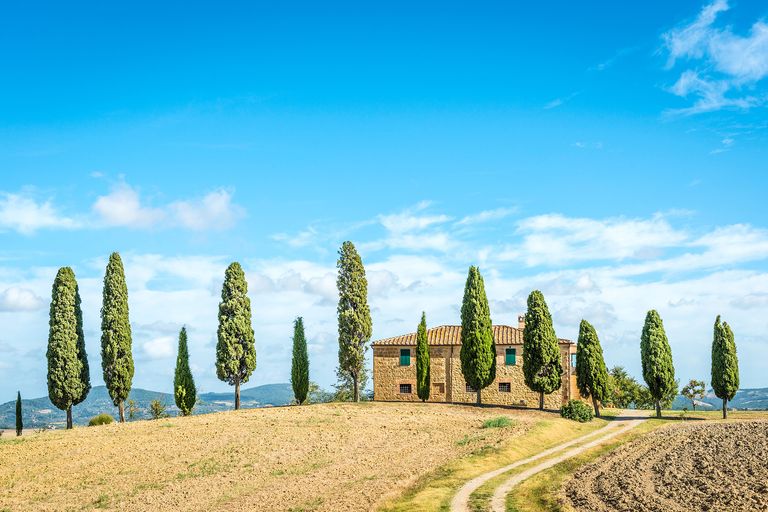 (Image credit: Alamy Stock Photo)
Thinking about your 2019 holiday? Find out where to travel this year with these top package holiday destinations for this year.
Holiday Hypermarket has revealed data that shows the top five fastest-growing package holiday destinations, so book one of these if you want a brilliant break this year. These are our recommendations for an affordably luxurious package holiday.
Croatia
Growing in popularity every year, Croatia has become a favourite of the package holiday crowd and this year it has seen a 319% increase in bookings on Holiday Hypermarket. Warm seas, shingle beaches and sunsets that set the sky alight are all major draws. Island-hopping is a popular activity here, and you can easily spend a week just bopping between isles, tasting fabulous Croatian wines and sunning yourself on the deck of a yacht.
Alternatively, base yourself along the coast in the likes of Split, Zadar or Pula, and take day trips to some of the country's most beautiful locations. Brač is one of the quieter, prettier islands, and inland you'll find gorgeous hill towns and stunning waterfalls at Plitvice Lakes National Park, or lesser-known Krka National Park.
Book into newly refurbed Valamar Padova Hotel with Holiday Hypermarket for a seven-night package holiday starting on 1 August from £817pp, based on two adults and two children staying on a half board basis and includes return flights from Gatwick.
More like this: Take in all of Croatia's gorgeous Dalmatian coast with an eight-day tour from just £899pp
Italy
Mountains, lakes, beaches, ancient history, cosmopolitan cities and rolling countryside… Italy truly has it all, and then some. The flavourful, comforting cuisine and award-winning wines are an added bonus, too. So it's no surprise that this year bookings on Holiday Hypermarket were up 161%.
Whether you want history lessons in Rome or art classes in Florence, Italy is a superb package holiday – and it's affordable if you're travelling out of peak season. You can bag some real bargains on flight and hotel packages on the shores of Lake Como, where luxury hotels are overlooked by stunning snow-capped mountains, or nab a few nights in central Rome mid-week and you'll pay less than the long-weekenders.
Best of all, though, has to be staying in some of Italy's sublime villas and palaces. Head to Tuscany to hole up in a luxury villa in the countryside, and try one of Tuscany Again's 21 unique experiences curated by Leonardo Ferragamo of the legendary Italian fashion family. You might find yourself on a boat off the Tuscan coast catching your own lunch, or blending your own wine in an ancient castle.
For a coastal escape, book with Holiday Hypermarket for a seven-night couples holiday at Hotel Central in Sorrento starting 6 May from £708pp, including half board and flights from Luton.
More like this: Riviera Travel have exceptional river cruises, brilliant city breaks and great escorted tours throughout Italy from £599pp
Cape Verde
A cluster of 10 volcanic islands strung out into the Atlantic off the coast of Senegal, Cape Verde is a wildly underrated winter sun destination. But it's finally getting the attention it deserves, it seems, as this year Holiday Hypermarket reported a 169% increase in bookings for 2019.
There isn't a huge amount to do here, but that's the draw. The main island is Sal, where you'll find a number of good resorts for the ideal fly-and-flop holiday. Beaches are ten a penny, so take your pick of any and you'll find yourself a sandy spot. Sal's interior is mountainous and a little more green, making perfect hiking territory for those with a desire to wander.
Book with Holiday Hypermarket for a seven-night all-inclusive holiday for two booked from £717pp, based on a 12 June start date and including flights from Birmingham.
Read more: Winter sun: where to holiday in February
Jamaica
This Caribbean island has been overshadowed by glitzier neighbours like St Lucia or Barbados. But book a package holiday to Jamaica and you'll be in for a great break. The island has had a 168% increase in bookings this year, and we're not surprised. Luxury resorts abound here, and many are surprisingly affordable.
Beeline for Seven Mile Beach in Negril. It's on the west coast of the island, so sunsets are spectacular, and has plenty of stunning resorts to pick from. Dine out on delicious Jamaican cuisine, such as ackee or mutton curry, and don't forget to sample a few rum cocktails.
Book with Holiday Hypermarket for a seven-night all-inclusive holiday at Sensatori Resort starting on 18 May from £1,238pp, with flights from Manchester to Montego included.
Egypt
An historian's paradise and a beach bum's ideal escape, Egypt has so much to offer every kind of traveller. This year, Holiday Hypermarket has seen a 226% increase in bookings, meaning it's more enticing than ever.
Explore the cities of Cairo and Alexandria, visit the Great Pyramids, or float down the Nile on a serene river cruise. This country will no doubt beguile you. And if you just want a relaxing break, head to the likes of Sharm El Sheikh, one of the best affordable luxury destinations in the world, for beach time and sensational diving.
Book into the five-star Makadi Aquaviva hotel with Holiday Hypermarket for a seven-night all-inclusive half-term holiday starting on 24 May from £891pp, based on a family of four sharing a family room and including flights from Manchester.
More like this: Take this 15-day Nile river cruise (from £2,990pp) to see Egypt's wonders from Cairo to Aswan