What to do in Singapore: Lorraine Kelly takes us on a tour of this vibrant Asian destination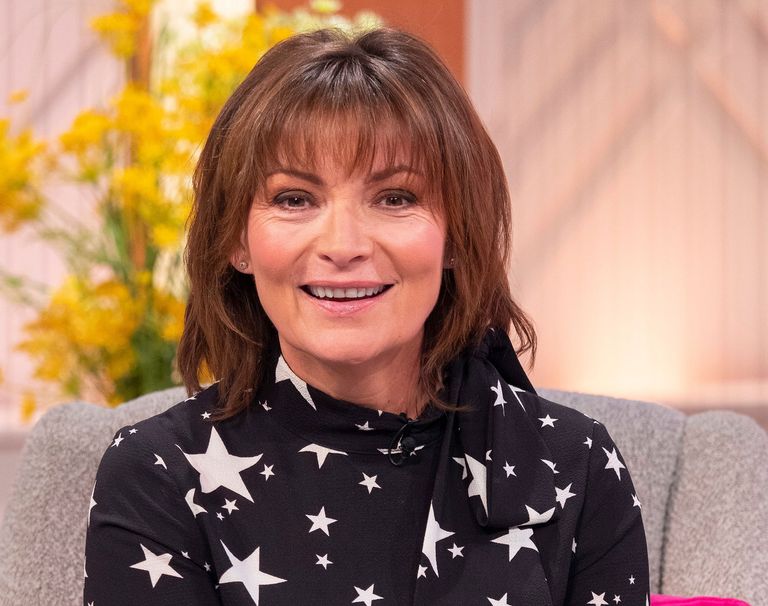 (Image credit: Shutterstock/Rex)
Singapore has a very special place in my heart.
My daughter Rosie lives and works for a PR firm there, so of course my husband Steve and I visit as often as possible. There's nothing like being shown round a place by someone who lives there. With her expert knowledge we are treated to a real insider's experience, and have enjoyed superb cocktails and eaten in some of the most incredible restaurants.
What to do in Singapore
As well as stuffing your face and emptying your wallet, I would recommend taking a boat trip from Clarke Quay around the harbour. This gives you a chance to see most of the sites in one hit, including the city's mascot, the Merlion statue, with the head of a lion and the body of a fish.
"Singapura" is Sanskrit for "Lion City" and was named back in the 14th century by a Sumatran prince sheltering there from a storm who thought he caught sight of a lion. It was much more likely that he actually saw a tiger, but the name stuck.
People work hard in Singapore but they also like to party, and both Clarke Quay and Boat Quay come alive at night-time with lots of bars and restaurants. If you have time, then it's worth a walk through China town, little India and Arab street to soak up the atmosphere and admire the spectacle, and visit the different places of worship. There's also cracking food and all kinds of souvenirs. Surprisingly, for such a small and crowded place (Singapore is half the size of Greater London), there's an incredible abundance of greenery, and Singapore is known as the Garden City.
The Gardens by The Bay is an unmissable experience. It's a beautiful park with three waterfront gardens and includes 18 magnificent futuristic "super trees". These are impressive to look at from the ground, but you can also enjoy an aerial walkway among the treetops, which is a wonderful experience. At night there's a beautiful light show run on solar power. The botanic Gardens are exquisite – I always remember on my first visit travelling on the motorway from Changi Airport, noticing that every concrete overpass was festooned with beautiful hanging plants and flowers.
If you're staying in Singapore more than a couple of days, and especially if you have children who want to let off steam after a long flight, then take a trip to Sentosa Island, where the attractions include Universal Studios, and the Butterfly Park & Insect Kingdom.
There are also man-made beaches with casual bars and restaurants. You can go by bus or taxi over the causeway, or on the Sentosa Express train. You can even walk across the boardwalk foot bridge, but the most exciting way to get there is by cable car from Mount Faber.
Singapore is one of the few places in the world where I would happily move and live out the rest of my life, probably mostly eating spicy noodles and chilli crab washed down with local tiger beer.
The best restaurants in Singapore
Food is a super-high priority for everyone in Singapore. Locals spend long hours either thinking about eating, planning where to eat and then actually tucking in with admirable gusto – the food here really is exceptional, whether it's satay and a beer from a hawker street stall, or a seven-course banquet in a posh restaurant.
Singapore street chefs are what fast food should be all about. Spicy noodles are cooked in front of you in minutes; you can grab eye-wateringly hot curries, delicious seafood and all sorts of sweet desserts and drinks. My absolutely favourite dish in all the world is Singapore chilli crab served with fresh noodles and fat dumplings to soak up the rich, red-hot sauce.
You cannot come here without going to the East Coast and trying this meal – go to Jumbo or Hua yu Wee, a local favourite – you'll need to use your hands and get totally stuck in to do it justice. The best way to eat chilli crab is actually bare naked in the bath, so I would advise you to put on your oldest clothes and use the bibs provided – even if it does make you look like a giant baby!
Singapore is the perfect stopover if you're on a long-haul flight to destinations like Australia or New Zealand. It's amazing what you can ram in even if you only have 24 hours, although I'd recommend at least a week. Yet this island is so much more than a stopover – it's the perfect introduction for first-time visitors to the Far East. Public transport is reliable, inexpensive and easy to understand, and taxis are cheap. Being here gives you a taste of exotic Asia and a yearning to explore further afield, with the advantage that you feel totally safe and secure.
I have always been baffled by those who criticise Singapore for being a clean, friendly, well-organised society. This is a place where citizens of all colours and religions genuinely live in respect and harmony, and where crime figures are reassuringly low, but don't think for one second that Singapore is in any way bland or dull – it's fun-loving, with a buzzing nightlife.
Singapore nightlife
If you want a really special place to get dressed up and enjoy a cocktail, I can recommend the CE LA VI rooftop bar right on top of the iconic Marina Bay Sands Hotel. (Remember the last spectacular scene in the movie Crazy Rich Asians, where the camera zooms out from all main characters partying the night away in CE la VI showing a dazzling aerial view of Singapore in all of its night-time glory?)
Singapore shopping centres
As well as food, shopping is a national obsession – visitors come from all over the world to spend spend spend here. The place to head for some serious retail therapy is orchard Road, where you will find all the usual big global designer brands and familiar high-street names, as well as upmarket department stores and malls like the gigantic IoN, tangs, Robinsons and Japanese retailers Takashimaya.
I also enjoy the more cheap and cheerful malls. Mustafa Centre, in the heart of little India, is open 24 hours a day and sells everything from fish hooks to anchors, and you can bag yourself a serious bargain. Other shopping opportunities not to be missed include Raffles City, Suntec and the high-end Shoppes at Marina bay sands.
What is the temperature like in Singapore?
The temperature here is always hot, sultry and humid. So pack light, comfortable clothes or, better still, just bring an empty suitcase and buy everything you need when you get here.
Lorraine is on weekdays from 8.30am to 9.25am, on ITV