New statistics show women really are better drivers than men
Men outnumber women for reckless driving almost four to one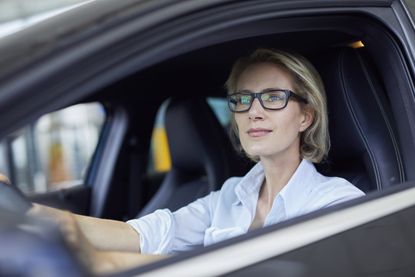 Women have faced sexist criticism on their driving for decades.
But new research has proved women are better drivers than men, once and for all.
Statistics - compiled by Confused.com (opens in new tab) - show that women are better behind the wheel than men and are safer on the road.
Out of the 600,000 motoring offences committed in England and Wales last year, a staggering 79% of them were made by men.
It also found that men outnumbered women almost four to one in terms of reckless motoring. Less than 1% of women were convicted of careless driving, compared to 2% of men.
What's more, 5% of men have been caught drink driving - compared to 1% of women.
The study also found that out of the 1.4 million insurance claims in 2018, men were twice as likely to make a claim, compared to women. It also showed they were more likely to be "at fault".
However, it's worth pointing out that fewer women pass their practicaldriving test, (opens in new tab)compared to men.
Out of the 1.6 million people in England and Wales who took their test last year, 55% of them failed. If the percentage is broken down, it shows that 31% were women and 24% were men.
But it seems once women have their license in hand, the are better on four wheels than men.
Another study by Automotive retailer Peter Vardy looked into the type of car driven in the UK and it found that Ford drivers are more likely to have points on their license - despite them rating themselves a 7.3 out of 10 for their driving.
Ford car owners also ranked other drivers as 6 out of 10.
Meanwhile, BMW drivers were the most likely to speed or commit a reckless driving offence. On the other hand, Vauxhall drivers proved to be statistically the safest.
According to road safety charity Brake in the UK, 80% of men and 67% of women have a valid driving licence.
Lizzie Thomson is a regular contributor to woman&home, and also contributes to Metro.co.uk, Ideal Home, Culture Trip, and Evening Standard, covering all things lifestyle.